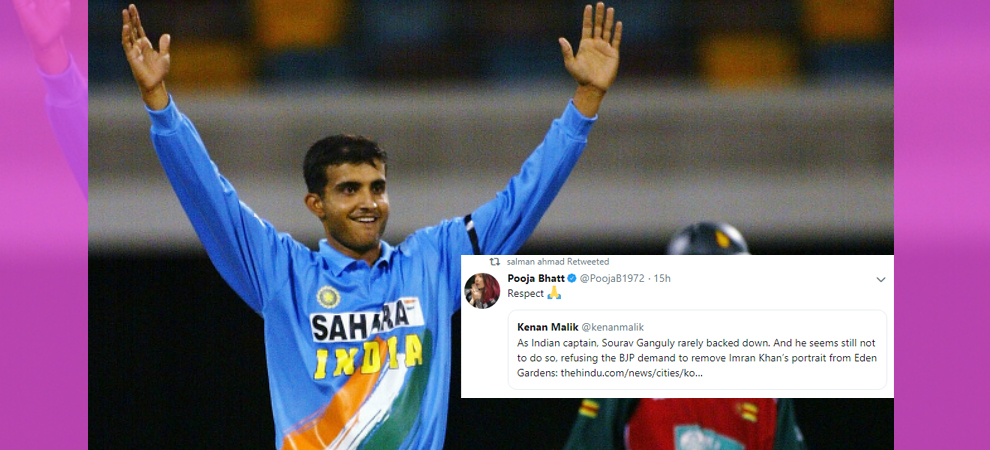 Following the Pulwama attacks and the intensification of Indo-Pak hostilities, BJP pressurized all the big Indian cricket clubs into removing Imran Khan's photo from their respective premises.
Many of these associations caved in, some even volunteered to take down Imran Khan's photo. But one man has refused to participate in all this hate mongering.
Read: 3 Simple Reasons Why An Indo-Pak War Is Not An Option
We're talking about Sourav Ganguly aka Dada, India's former captain and a cricket legend of the country who is now the president of the Cricket Association of Bengal.
According to the news report from India, despite immense pressure from the Bengal wing of BJP, Dada has refused to take down Imran Khan's photo from the club house of Eden Gardens, one of the most famous stadiums in Kolkata.
The BJP hooligans have even taken to roads to demonstrate against this decision but Ganguly has said that he'd, "stick to his earlier position".
Ganguly's stance against the hate-inciting and derogatory act of removing Imran Khan's photos has been praised both by Pakistanis and Indians. Here's what people are saying on Twitter.
Many Pakistanis and Indians are all praise for Ganguly's decision to not to side with violence and extremism.
Read:Pakistanis Are Enraged Over Fayaz Chohan's Derogatory Remarks Against The Hindu Community!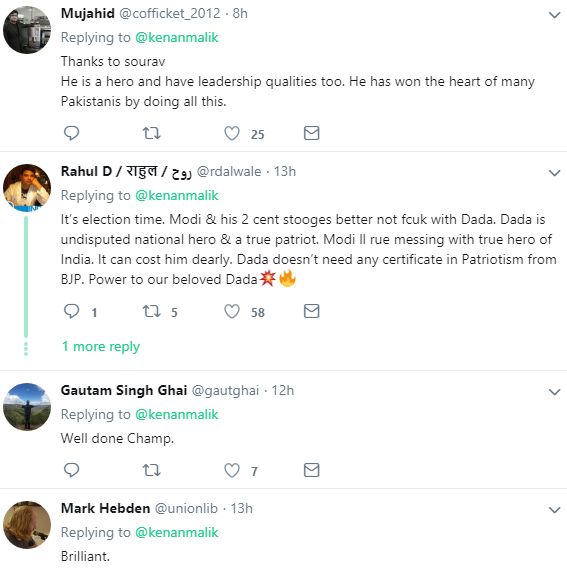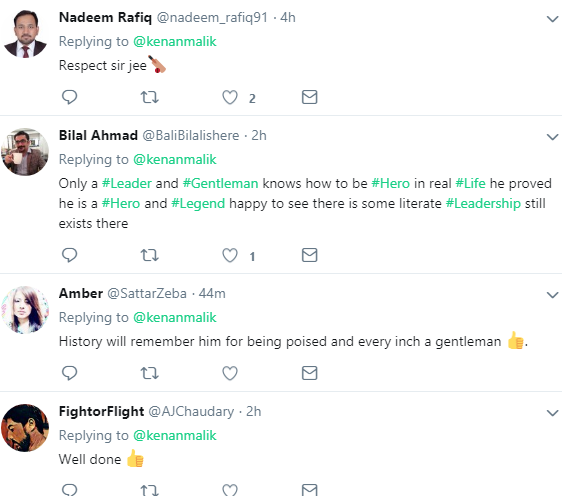 And then, there are those who are trying to give a political angle to the story but people are clapping back!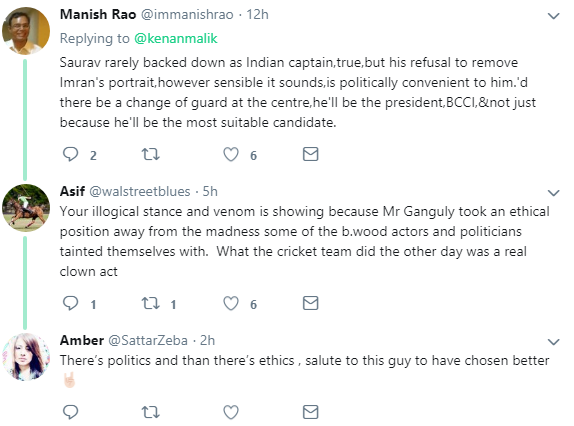 Whatever the case be, Ganguly's decision to not back down has come as a breath of fresh air amidst the war chants being raised by the Indian politicians, media and celebrities.
As someone on Twitter wisely said, the biggest casualty of the recent Indo-Pak tensions is the facade of decency that masked faces like Barkha Dutt's, getting to hear sane voices from the other side of the border was much needed.
Rest assured, history will remember Dada for choosing peace and love over hate and violence!
For now, all we have to offer is RESPECT, RESPECT & SOME MORE RESPECT!
Read: Abhinandan – Squadron Leader Hassan Siddiqui – Shaan – Lahore Qalandars / Karachi Kings' Play-off – Meet The Top Newsmakers Of The Week In Pakistan!