A Pakistani couple who never intended to go viral has become the talk of the town ever since the pictures from their Walima, that they attended with their two-month-old son, surfaced on the internet.
Read: Wasim Akram Proposes "Plan B" For COVID-19 SOP Violators
The now-viral couple from Hafizabad, who got married on March 13, last year, had a slight change of plan when their Walima got delayed due to COVID-19. The government had placed a strict ban on public gatherings – weddings included, hence they had to decide on a separate date for the event (which was initially scheduled on March 14, 2020).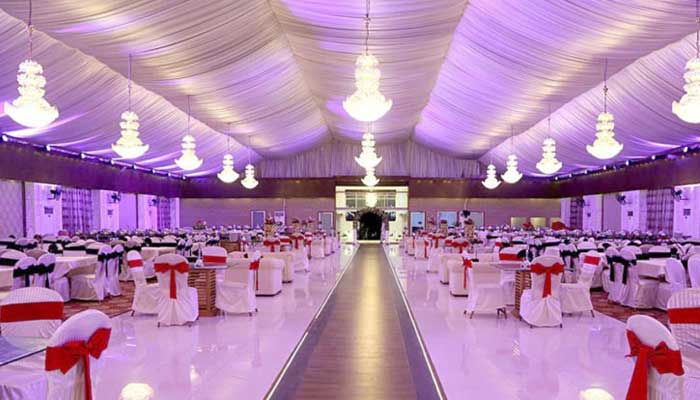 Speaking with a local news outlet, the husband said they couldn't organize an event for quite some time since the lockdown was lifted even four months after the first outbreak.
Later, due to personal reasons they had to further extend the date again. Finally, in January 2021, after the birth of their son they chose to have their Walima on 23rd March ( a public holiday), so that most of their relatives could be there.
Read: If Magnificence Had A Face: Hosts Give Away Packed Phones At Faisalabad Wedding As Gifts
The husband was initially skeptical to see his photos online since he didn't intend on going viral like this. However, his wife absolutely loved the attention they were garnering.
Like most of us, the wife always wanted to attend her parents' wedding, so she is really happy that her son got to do so. No wonder, the pandemic has made us witness some events that we couldn't have imagined in the pre-corona days.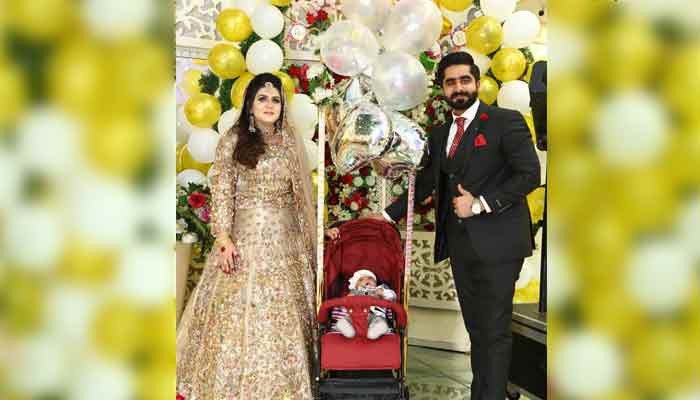 Also, kudos to the kid for making history by being the first baby to be there at his parents wedding – kia baat hai!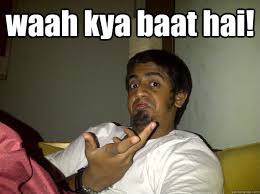 Are you also surprised to see this couple make an entry with their son at their Walima? Let us know in the comments.