PML-N leader, Maryam Nawaz and Captain Muhammad Safdar Awan's son, Junaid Safdar had his nikah with Ayesha Saif Khan in London on Sunday in an intimate ceremony in London.
Read: History In The Making: Justice Ayesha Malik – The First Woman In 74 Years – Moved To The Ranks Of Supreme Court
Social media users had been going bonkers once PML-N vice president posted about their rishta on Twitter. Everyone had been eagerly waiting for the event to take place, so they could enjoy the pictures from the occasion.
Now that the two of them have officially signed the papers, the rest of us can have a look at the snippets from the ceremony and enjoy them.
But, before we do that, a huge congratulations to the new couple!
The event took place at the 5-star Lanesborough hotel in London. The occasion was graced by the groom's grandfather and former Prime Minister of Pakistan, Nawaz Sharif. He was also accompanied by former finance Minister, Ishaq Dar and Junaid's cousins from his maternal side.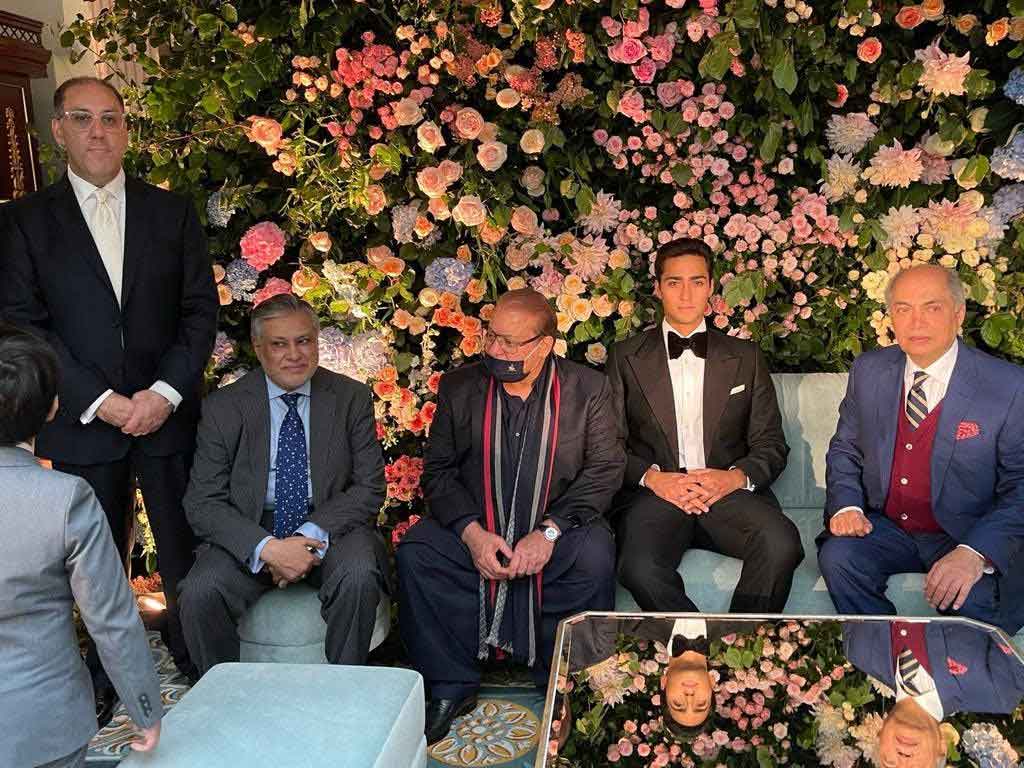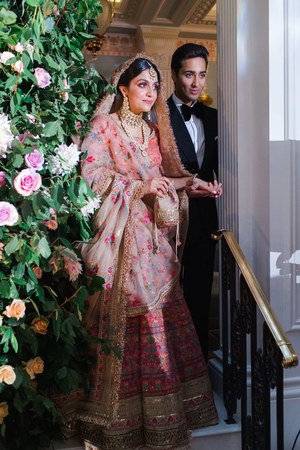 While we do not know the designer details of Safadar's tuxedo, but Ayesha Saif's lehnga was from the Indian couturier, Sabyasachi.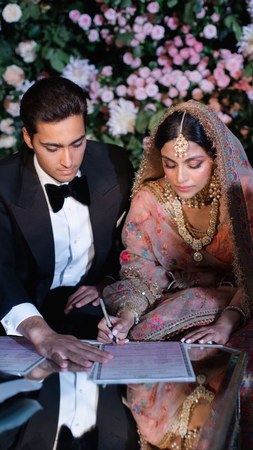 Uncle to Junaid, Ali Dar put up a congratulatory post for his nephew's big day. He wished him a happy married life and prayed for his wellbeing.
The mother and the father of the groom, however, could not make it to their son's big day, but they stayed on videocall throughout the event.
Reports revealed that Sharif's residence in Jati Umra has been lit up with lights to celebrate Junaid Safdar and Ayesha Saif's nikah.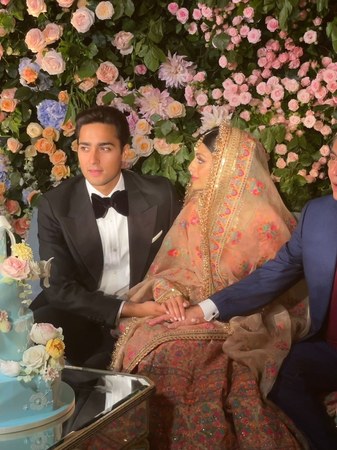 Have something else to add to this? Write in the comments.