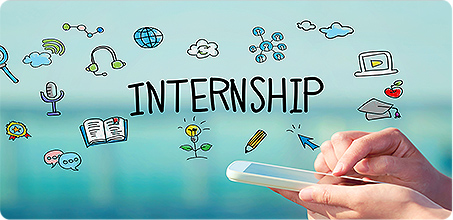 The notion that summer internshipsare only good to get a job in hand might be true in most of the instances. However, for those who wish to enter the world of entrepreneurship; starting summer internship early in their academic life is a great way to learn about organizations, their culture and operations. It was a crucial part of my early career development and ambitious as always, I took on a lot of them.
I took these internships seriously. I wanted to get into as many companies as I couldso that I was in a position to make an educated decision when the time came to choose a full-time path. That's the purpose of the summer internship – a low-risk way to evaluate industries and burn 6 weeks rather than 6 years; trying something out and getting an inside look at the whole package. Aiming for entrepreneurship, one must understand that such has the ability to put his/her fingers in every pie. And that requires information about possibly everything going on around.
Career choice isn't just about the job and money; it is also about the intellectual stimulation, work-life balance and desired working culture. So how do you get the most out of your summer internship whether you seek a job or intend to become an entrepreneur? Here are few things:
Be the first in and the last to leave. Just because your other intern friends are leaving at 3 p.m. doesn't mean you should, too. That doesn't mean you can't have a life, but prioritize your internship for those few weeks. Work your tail off.
Go above and beyond. Delight your manager with your great work ethics and results.If they run out of things for you to do, ask for permission to reach out to other teams who are doing interesting things. Try to get as much of exposure as possible!
Fit into the culture. Sometimes that means language, other times that means your wardrobe. Make some research about the organization, browse through the galleries on their official websites to get a feel of how people spend their lives in their working spaces. Try to just blend in!
Walk the line between eager and sycophantic. Realize that even if you think you're being helpful, 90 percent of interns detract from projects rather than add value because they take so much time getting up to speed. Ask questions and find ways to contribute but be sensitive to body language and the cues you're getting from your manager.
Study the rising stars. Make a list of the people crushing it at that company and learn how they've built their careers. Try to get time with them to understand their experience and how it relates to your ambitions.