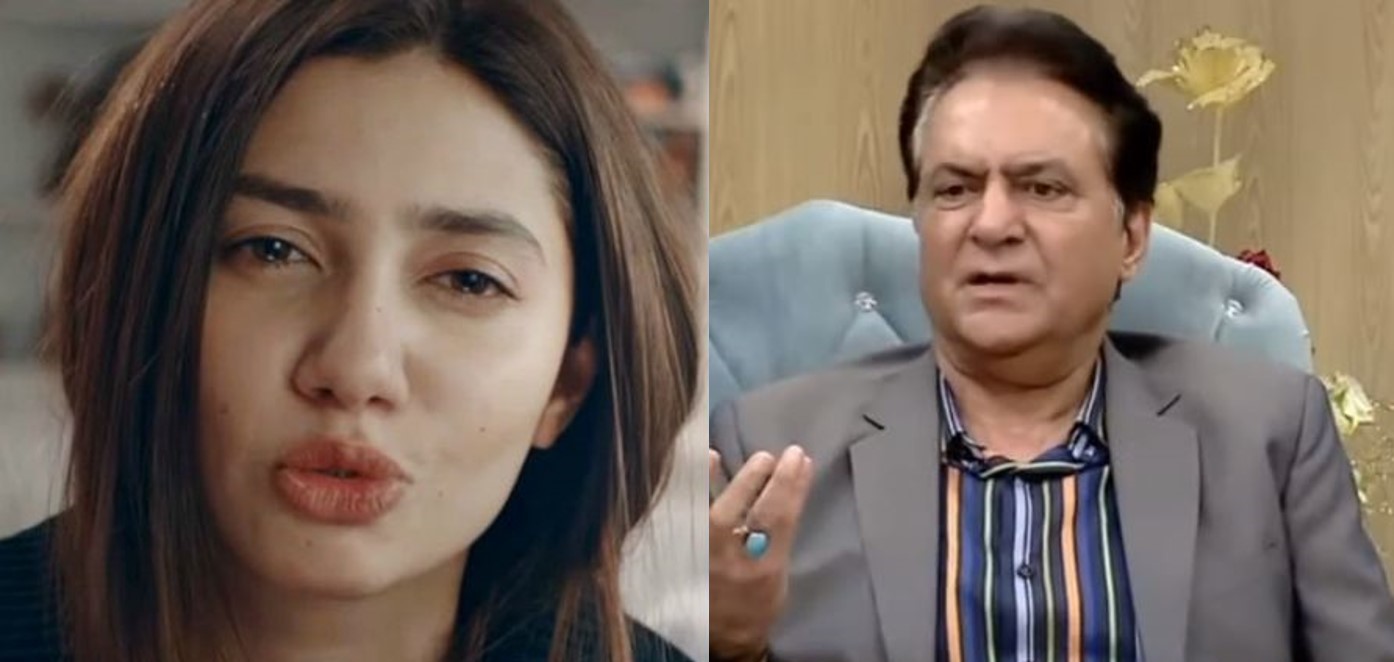 Firdous Jamal is a senior actor with rock solid credentials. Over the decades he has won a lot of love for the diverse roles that he's not merely played but very well owned.
However, no matter how great an actor one might be, it does not and should not give him/her the right to belittle or demean a younger colleague's hard-work.
Still very much stuck in the mentality from three decades ago, Firdous Jamal recently made comments about Mahira Khan that were ageist, sexiest and by default, downright regressive.
Read: A 14-Year-Old Saw Mahira Khan's Superstar Trailer & This Is His Review
During an appearance on a show hosted by Faisal Qureshi, Firdous Jamal, while commenting on Mahira Khan said, "She's too old to be a heroine; at her age she should be playing a mother on screen, not a heroine."
He also said, "She's not heroine material, nor is she a good actress; at best she's a mediocre model."
We don't know what the 34 year old Mahira thought about the veteran actor's mean take on her age and acting skills but as far as the young lot of stars is concerned, they're extremely upset and not mincing their words while giving it back to Firdous Jamal.
Take Mawra Hocane for instance who seemed grandly annoyed with Firdous Jamal and his casual sexism.
Anoushey, though striving to be more respectful could not keep herself from using caps-lock to make her point.
Osman Khalid Butt is one male celebrity who can be relied on to champion rights based causes. There was then no reason for him to stay silent on Firdous Jamal's blatant show of chauvinism.
But it wasn't just the entertainment fraternity that came forward to support Mahira Khan but even her fans stepped up to defend her.
This guy went many extra miles to prove Firdous Jamal wrong.
Our take on the matter is rather simple: it's quite alright for a senior actor to comment on the acting skills of a junior but to say a person is unfit to be a leading lady because of her age is pure BS.