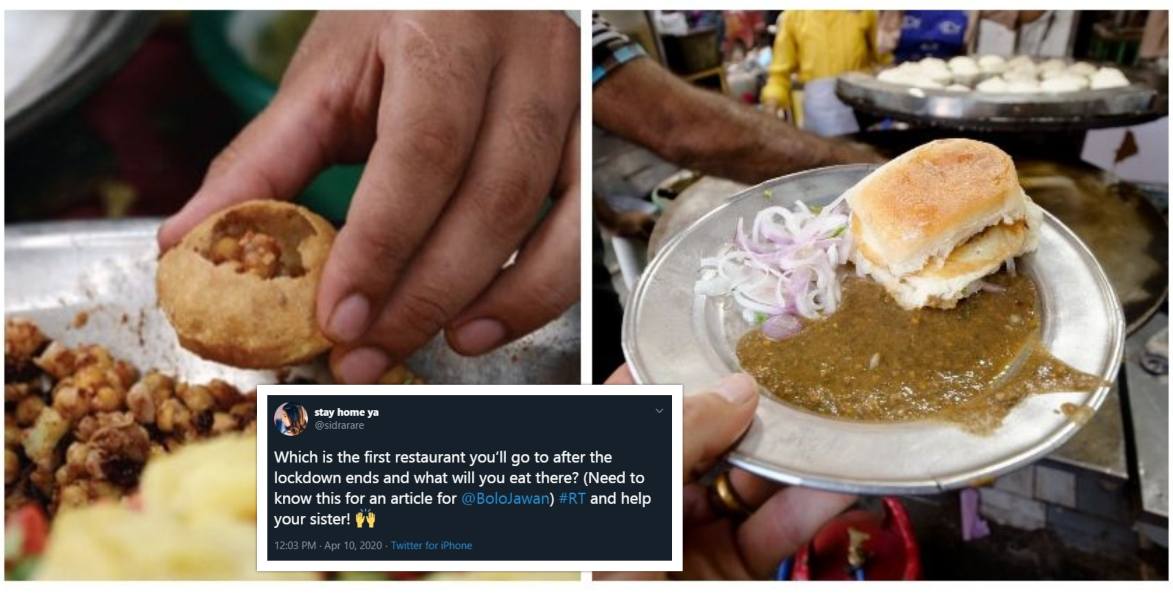 It's almost been a month since Pakistan was put under lockdown thanks to the coronavirus pandemic. This means it's also been almost a month since Pakistanis have eaten out – yeah, it's been that long!
So just for funzies, we asked people about the first restaurant they'll visit after the lockdown ends and the item they'll order. Here's what they had to say!
While some of the peeps who replied were craving Burning Brownie's Combo Salad, others wanted a bite from Ahmed Burger.
Desi street food was a favourite…
While others wanted something of literally EVERYTHING!
Take this ladiy for instance, she wants breakfast from Rawalpindi's famous downtown food joint, Refreshment, lunch at Ginyaki, tea at Chikachino and dinner at Hardees!
Talk about being jazbati!
Haters can hate but there's no beating Savour!
The lockdown forced many of us to put our plans on hold and this guy wants to start over from where the point his life was interrupted. It's good old Kim Mun for him.
Pan-Asian food definitely seems to be high on most people's list.
Also Read: Samina Ahmed & Manzar Sehbai: Pakistanis Can't Get Over The Newly Weds!
The list goes on with people disclosing their plans for their life after quarantine.
Rare cooked tenderlion steak at Butcher's Cafe – sounds divine!
McDonald's offering home delivery, bro. You don't need to wait for the lockdown to end to get your fix!
Sweet tooth cravings are the worst!
How this makes me miss those hours spent aimlessly sipping coffee!
I've never eaten Gurkon but something tells me it'll be delicious!
While everyone has their own preferences, there's one thing that everybody seems to agree on:o more home cooked food after quarantine!
What's the first restaurant you'll visit after the lockdown ends? Share it in the comments below!