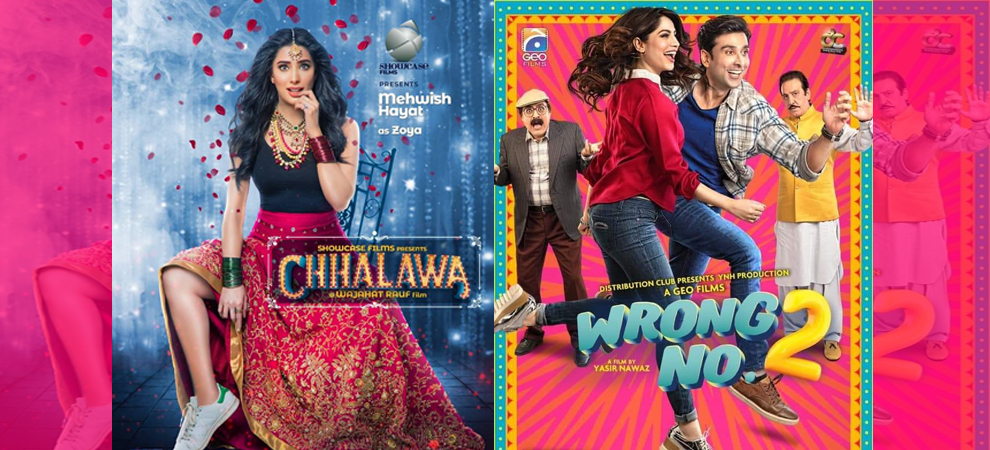 Pakistani film industry a.k.a Lollywood came out big with 22 new movies hitting the big screen in 2019. After such a successful year in 2018, where the top 10 grossing films brought in Rs. 244.56 crore, expectations were really high form 2019 but sadly, the year failed to deliver on its promise.
The top 10 highest grossing Pakistani films in 2019 generated a joint revenue of Rs. 134.48 crore, which is even less than the revenue of 2017, Rs. 135.55 Crore.
The box office might not have performed so frantically as we'd hoped but there were still some movies that did pretty well at the box office. So at the end of this year, lets take a look at the 5 highest grossing Pakistani films of 2019.
1. Superstar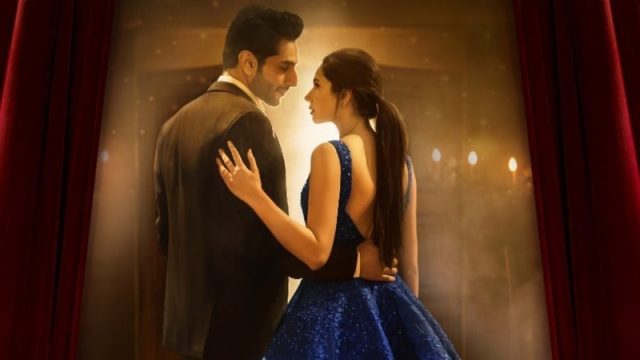 Starring Mahira Khan and Bilal Ashraf, the musical drama was released in late August. From the Momina and Duraid Films and HUM Films studio, Superstar was an enthralling and exciting journey of a newbie in the film industry, trying to make her name in the world of glamour.
The romantic drama, filled with emotion and betrayals, came out on Eid and grossed 2 crore on its opening day. Superstar generated 27.01 crore worldwide and was the highest grossing Pakistani film of 2019.
2. Parey Hut Love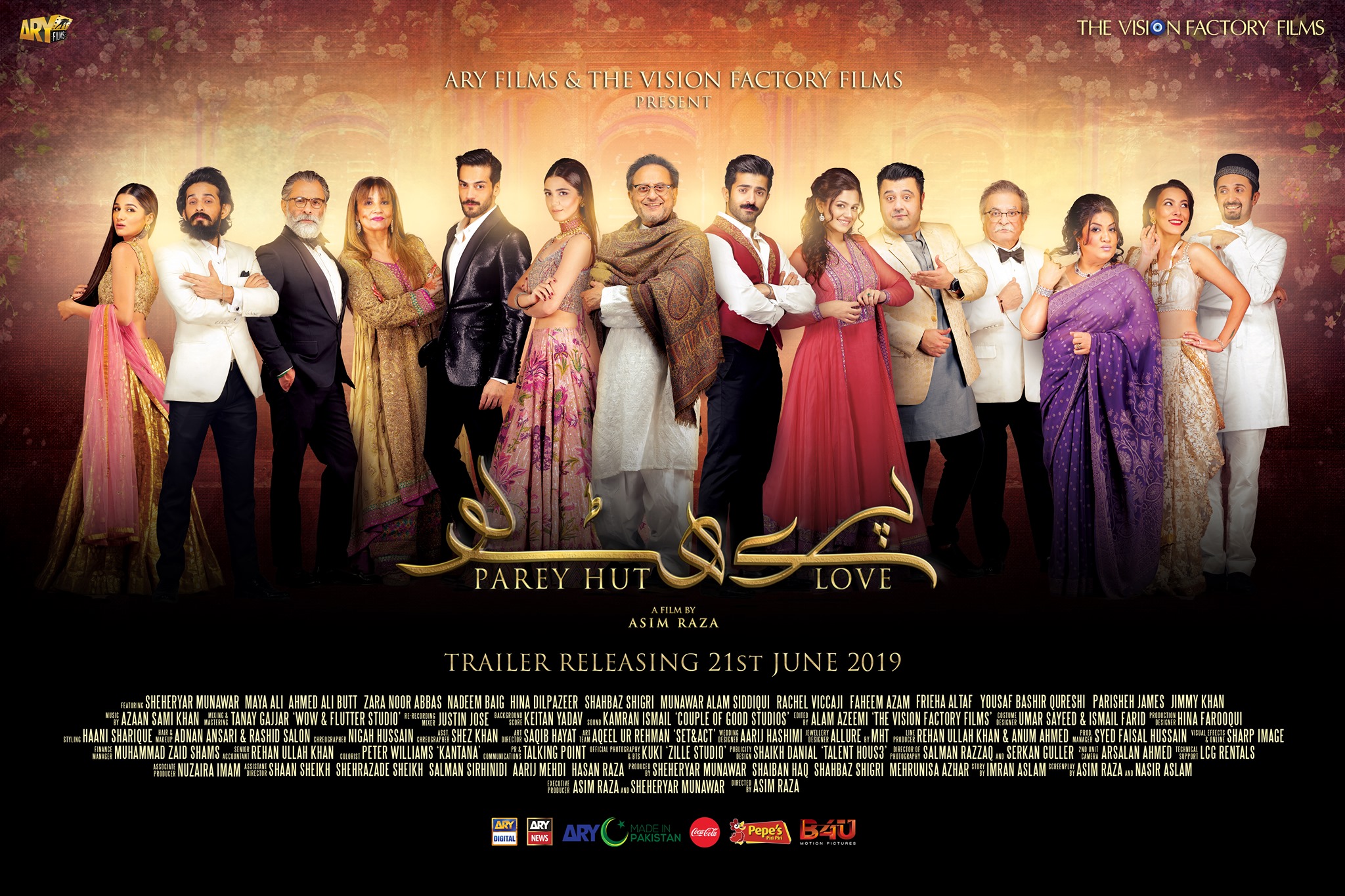 Another Eid release in August, Parey Hut Love was a romantic comedy, revolving around an aspiring actor, Sheheryar (Sheheryar Munawar) and an empowered woman, Saniya (Maya Ali). This Lollywood rom-com delineated the encounters of these two individuals at various family weddings over the course of the movie.
Loaded with cameo appearances from such big names as Fawad Khan, Meera, Soneya Jehan and others, Parey Hut Love made 26.8 Crore worldwide and was second among the highest grossing Pakistani films of 2019.
Read: Laal Kabootar, Project Ghazi & Sherdil: What To Expect From The Three Pakistani Films Releasing This 22nd March!
3. Wrong Number 2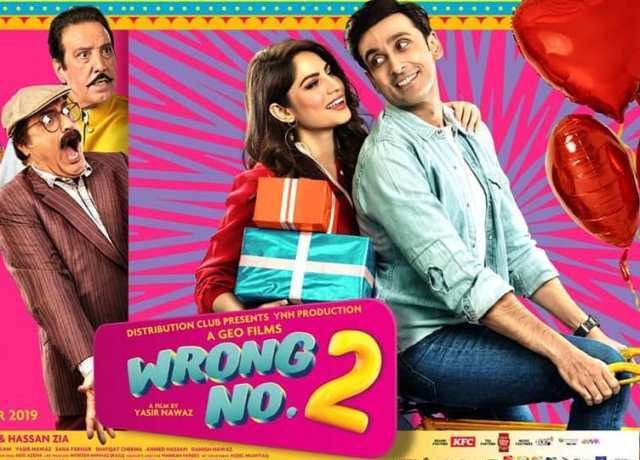 The second installment of the highly successful, Wrong Number franchise was released on Eid-ul-Fitr in June.
Directed by Yasir Nawaz and produced under GEO Films, Wrong Number 2 was expected to be filled with as much desi humor and witticism as was the case with the first part. The revamped cast featured Sami Khan and Neelam Munir.
Even though the sequel couldn't really match the success of its predecessor, Wrong No 2 still managed to gross Rs. 21.65 crore worldwide finishing third on this list.
4. Chhalawa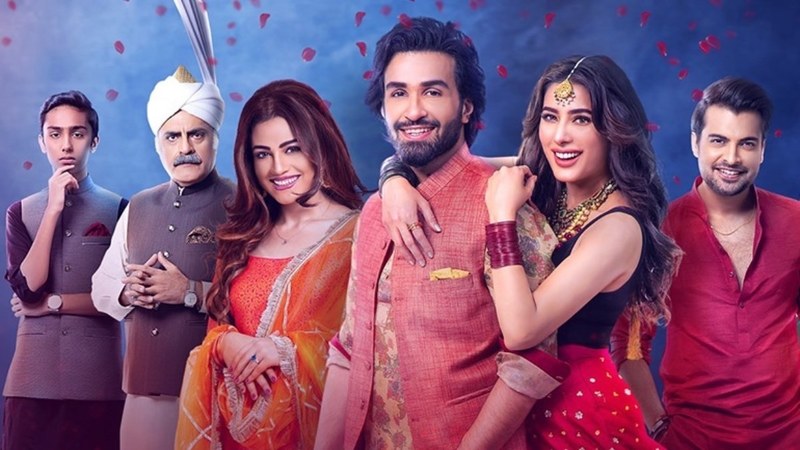 Chhalawa was released alongside Wrong No 2 on Eid-ul-Fitr and still managed to pull crowds.
Starring Pakistan's sweetheart, Mehwish Hayat and Azfar Rehman, the romantic comedy was produced and directed by Wajahat Rauf.
Even though the film featured popular faces from the TV industry, it failed to impress the general audience much.
The critics at Galaxy Lollywood gave it only 2 out of 5 stars. Regardless of the negative reviews, Chhalawa still raked in Rs. 17.90 crore at the box office.
5. Sherdil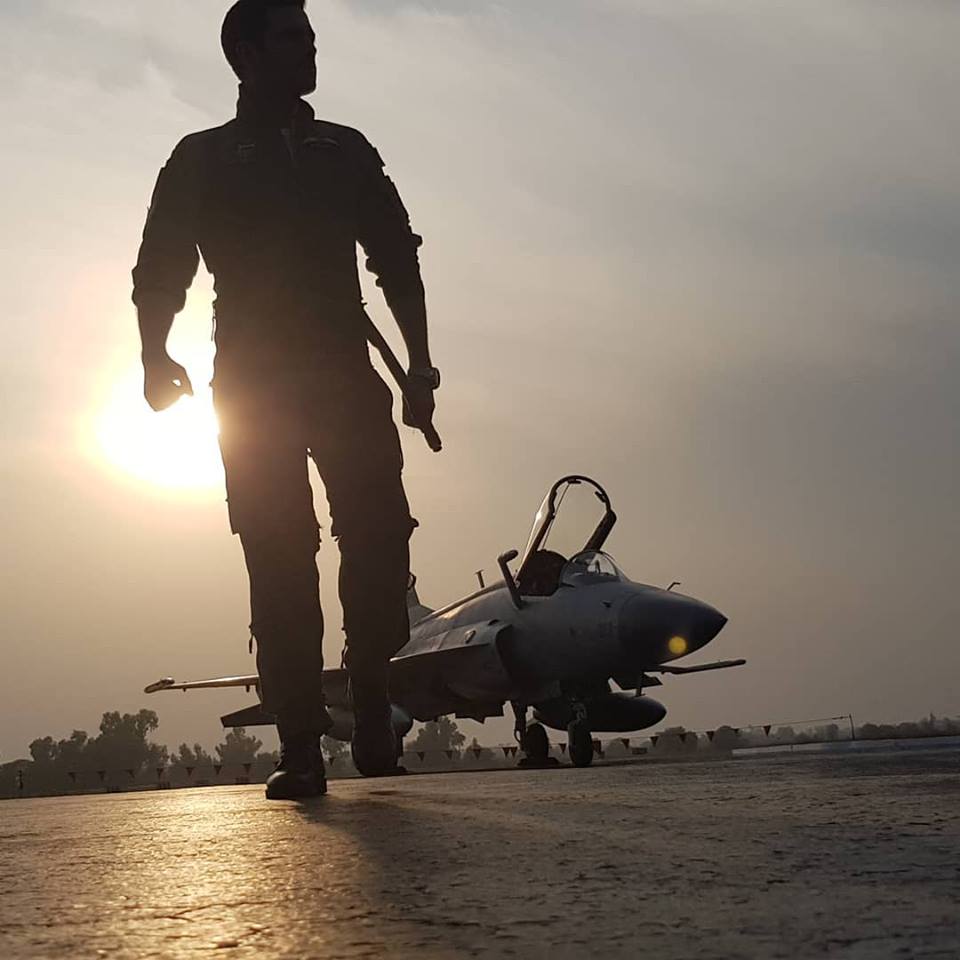 Released on the 22nd of March, Sherdil landed in cinemas amid huge fanfare but received mixed to negative reviews.
The film is based on an aspiring pilot (Mikaal Zulfiqar) who goes against his father's wishes and joins the Pakistan Air Force. At the academy, he meets some goofy, diverse friends and then later on, falls for a girl (Armeena Khan) – such a unique story!
Sherdil somehow managed to stay afloat thanks to its underlying patriotic vibe, grossing Rs. 12.61 crore at the ticket counter. Despite an average run, the film managed to become the fifth most successful Pakistani film of 2019.