#StayInLimitsNajamSethi and #BabarAzamIsOurRedLine trended across Pakistan and so, we analyze if Najam Sethi deserved the sort of harsh reaction he received on social media after passing comments with regard to the future of Babar Azam as the captain of Pakistan.
Read: Najam Sethi Explains PCB's Stance On #AsiaCup2023
Why Trends Like #StayInLimitsNajamSethi & #BabarAzamIsOurRedLine Aren't Justified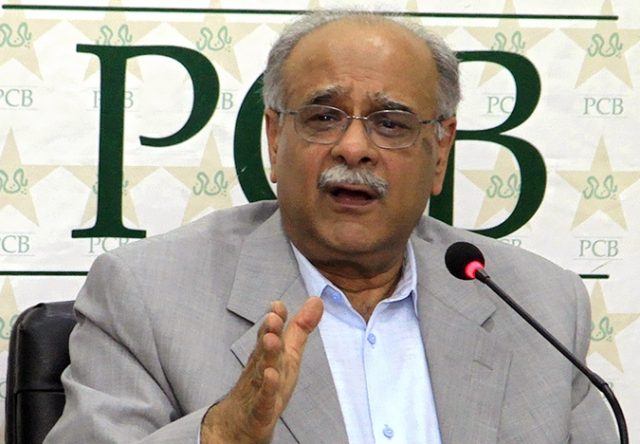 While discussing the matter on his official Twitter account Sethi wrote, "For months media and cricketing circles have been discussing pros and cons of retaining Babar Azam as captain in all formats of the game. Since this decision is ultimately Chairman's, I have sought views of Selection Committees headed by Shahid Afridi and now Haroon Rashid. Both committees thought the matter merited discussion but both later came to the conclusion that the status quo should be retained. I have subsequently publicly stated this position. In the final analysis, my decision will be subject to the success or failure of the status quo. I will also be guided by what the Selectors and Director Cricket Ops and Head Coach going forward. I expect they will be in the best position to advise me. Therefore, we should support Babar and not make matter controversial in interests of national team."
Read: Misbah-ul-Haq Praises Ihsanullah, Saim Ayub & Mohd. Haris
Even though Sethi asked everyone to back Babar till the point a final decision is reached, the skipper's fans took it otherwise and blasted the board's chairman while employing trends like #StayInLimitsNajamSethi & #BabarAzamIsOurRedLine.
There is no denying the fact that Babar Azam hasn't had a good time while leading the country at home against Australia, England and New Zealand during the last one year. Also critics in the country fear losing Babar Azam the batter, owing to the pressure of captaincy.
In the given circumstances and because the final decision lies with the chairman, there seems no harm in him consulting the selectors and the head coach. There also seems no harm in removing Babar from captaincy if he continuously fails to deliver in future and if such a decision can be of benefit to both Pakistan and the country's best batter across formats. Hence, it's ok for Babar's fans to be emotional but ridiculing the chairman when he is actually backing the 28 year old to come good makes little or no sense whatsoever.