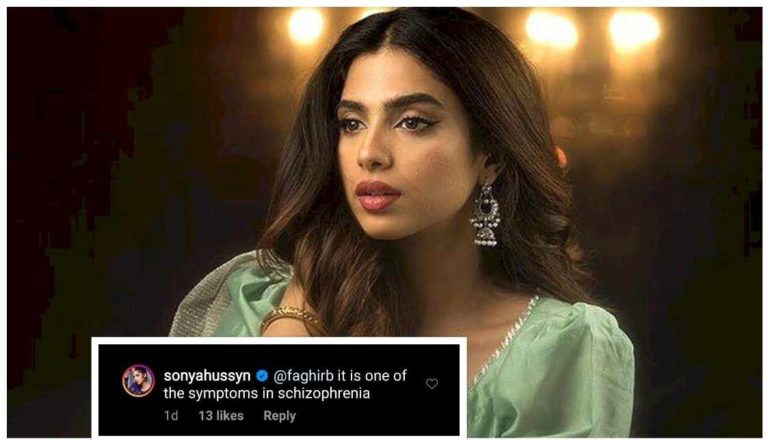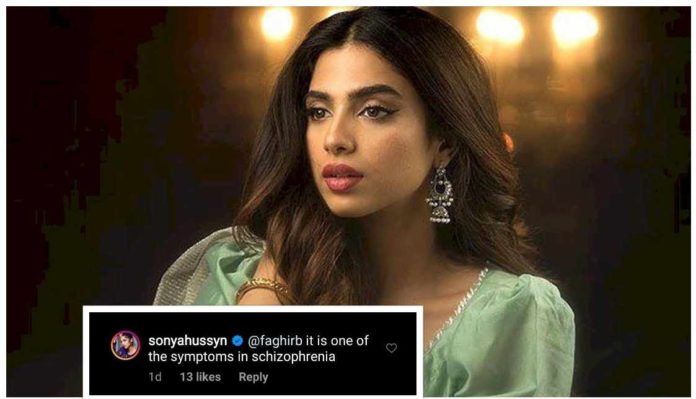 Sonya Hussyn in her upcoming drama serial Saraab is doing the role of a girl who suffers from schizophrenia.
She posted a poster on Instagram that listed symptoms of mental illnesses in an attempt to raise awareness and normalize having a conversation about them.
One of her followers, who is a mother of two children with autism pointed out that it is not a mental illness but a disorder.
And Sonya Hussyn replied that "autism is one of the symptoms in schizophrenia."
Also Read: No Mawra Hocane, Catcalling Is NOT Alright
People are calling out and schooling Sonya Hussyn for her uneducated statement on autism.
What was surprising was the fact that despite acknowledging her mistake she continued to spread false information.
Also Read: Yasir Hussain Gets Both Hate & Support After Bashing Q Mobile For Taking Esra Bilgic As Brand Ambassador
It is important to do a little research and get your facts right when you're working on a project to raise awareness!
While we don't doubt Sonya Hussyn's intentions behind her post, the actors should act responsibly and should read about a topic first before casually making false statements about it.
What are your thoughts on this issue? Share in the comments below!