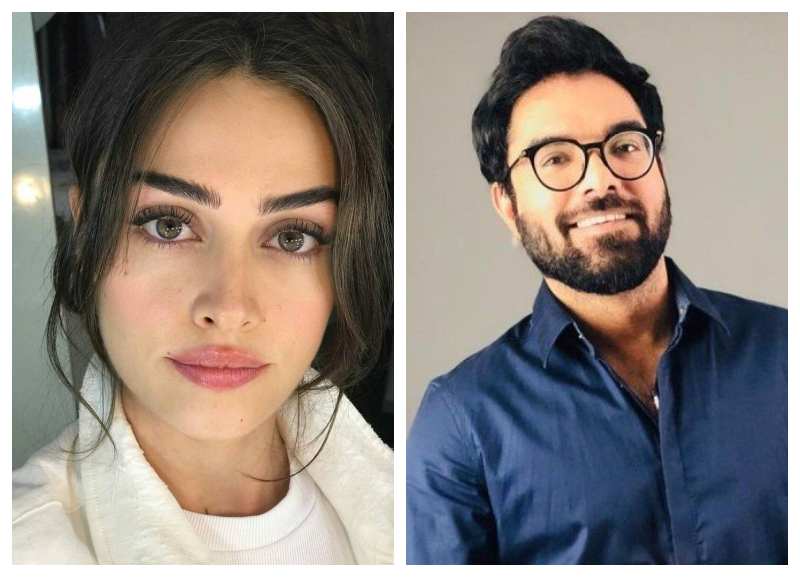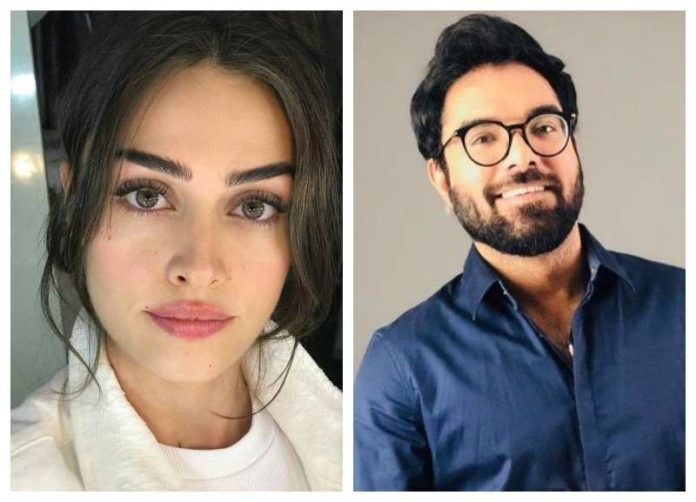 Yasir Hussain has been on a roll with comments on Ertugrul Ghazi and now, he's making headlines over his disappointment after Esra Bilgic joined Q Mobile as a brand ambassador.
Q Mobile recently announced that the Ertugrul famed actress, Esra Bilgic had joined its league of brand ambassadors.
Following the news, Yasir Hussain took to his Instagram to question their decision of appointing Esra Bilgic.
He wrote, "Don't you think Pakistani brands should have Pakistani brand ambassadors? Neither Turkish nor Indian?"
He also added, "Is Mahira, Saba, Sonya, Minal, Aiman, Amar, Zara, Haniya, Sana, Yumna, Armeena, Sara, Hira… anyone not worthy enough to be a brand ambassador for a Pakistani brand?"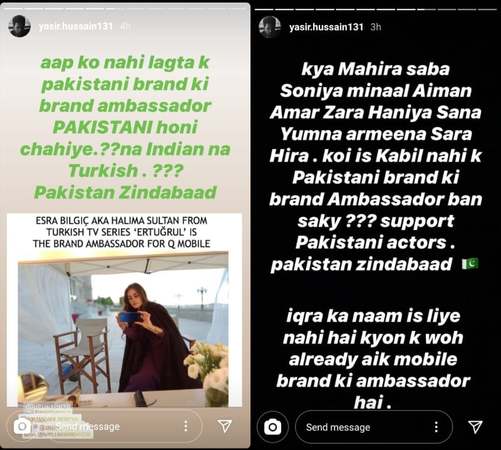 Also Read: Esra Bilgiç AKA Halime Sultan Might Join Peshawar Zalmi As Brand Ambassador & Pakistanis Are Already Over The Moon
Aiman Khan and Minal Khan were quick to join Yasir Hussain and supported his argument!
And as usual, Yasir's comment ignited a whole host of reactions on Pakistani social media.
Obviously, die-hard Ertugrul fans weren't ready to hear anything against their absolute faves!
But there were a few who stood by Yasir and agreed with his point!
What are your thoughts on this? Share them in the comments below!