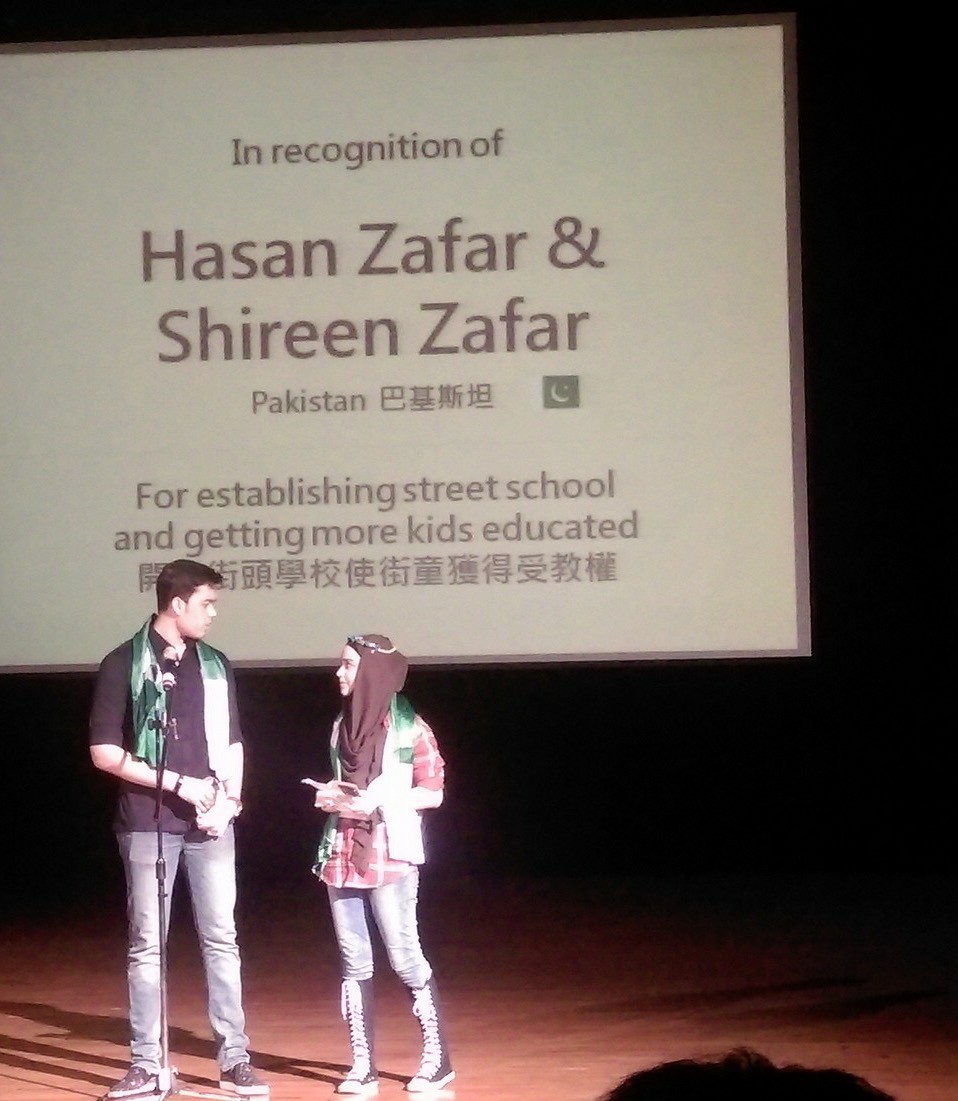 Siblings from Karachi, Shireen and Hasan Zafar who founded the Street School to help educate underprivileged children, have recently been awarded with the Global Youth Award 2016 in Taiwan.
The award ceremony is organized each year since 2015 by the Library of National Changhua Senior High School, Taiwan and aims at encouraging high school students to take initiatives for the betterment of the society by recognizing the services of those students who are already doing so.
The winners of the Global Youth Award 2016 were announced on 25th of November this year on the social media.
Shireen and Hasan started the Street School when they were just 12 and 15 years old. The idea was to make education accessible to the children who are unable to go to school.
The siblings conduct sessions of nearly two hours, six days a week by setting up tables and chairs near Café Clifton on Khayaban-e-Shamsheer where they teach street children basics of English, Mathematics and Urdu. More than 25 students are already being educated under this initiative and just to keep these children committed to their resolve of gaining education, Hassan and Shireen reward them financially at the end of each class.
Shireen and Hasan Zafar are truly an inspiration for all those who want to do something for the welfare of the society. We congratulate them on achieving this milestone and wish them best of luck for their future endeavors!