When it comes to breaking stereotypes, Pakistani women like to stay on top of their game. Whether it's sports, labor-intensive fields, or tech industries, they are there to prove their mettle. One such woman to newly enter this line is Sana from Faisalabad, who is the first Pakistani woman to own a mobile repair shop.
She is a 20-year-old ambitious girl, who trained for three months to excel in this field. The young girl was trained under the Association for Women's Awareness and Rural Development (AWARD) Pakistan, which after the training, financially supported her as well.
Read: People Hilariously Respond To Mc Donald's 'Podina Le Aun' Text
Currently, she is pursuing this field to earn a salary that pays her bills and tuition fee as she aspires to continue her education on her own.
Sana is an empowered woman who believes in fending for herself and that is why she is solely running her mobile repair shop in Faisalabad with much bravado.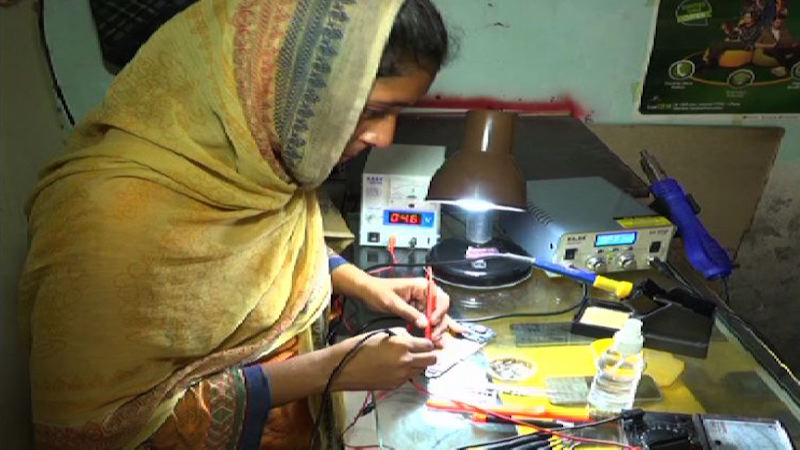 The 20-year-old is so confident of her skills that she says she can fix any device that comes her way, most of which are damaged by water. Her clientele mostly consists of women, who feel safe to be around her.
Read: Unidentified Mr. & Mrs. Sohaib Damage Khunjerab Pass & Now People Want Them To Come Back & Clean Up Their Mess
Speaking with a publication, the young girl said, " I am getting work from big labs as well, for repairing. Many customers visit my shop, and most of them are women. I wish to have my own big mobile store one day."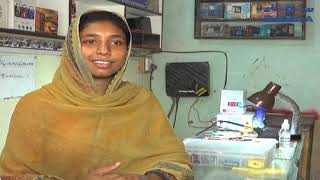 Have something else to add to this? Write in the comments.