Mohd. Rizwan replaced Shan Masood as the new Multan Sultans captain and so, here is a look at what happened.
Read: Mohd. Rizwan & Hasan Ali Power Pakistan To Another Series Win
Multan Sultans Announce Rizwan As Their New Captain
While announcing the decision the team owner i.e. Alamgir Khan Tareen said, "Rizwan has shown exemplary leadership qualities with the Pakistan team as well as with Khyber Pakhtunkhwa in domestic tournaments. We are grateful to Shan Masood for leading the franchise exceptionally well last season and for instilling a winning mentality in the team."
Read: #Rizwan Inspires Pakistan to Victory During 1st T20 Against South Africa
What Did Rizwan Say After Becoming The Multan Sultans Captain


Following the appointment Rizwan said, "I look forward to leading the Multan Sultans team for the upcoming season. I have understood the innovative approach the franchise applied last season and am looking forward to playing my part this year. Multan Sultans had a successful HBL PSL 5 and we will aspire to go even better this time around especially with senior Pakistani players such as Shahid Afridi, Shan Masood and Sohail Tanveer to look up to. I am grateful to the owner Mr. Alamgir Khan and the Head Coach, Andy Flower, for this opportunity and shall, InshaAllah, repay the franchise for the trust that they've shown in me with positive results on the field."
Read: #INDvENG: Why England's Victory Holds Significance
Was It Unfair With Shan Masood?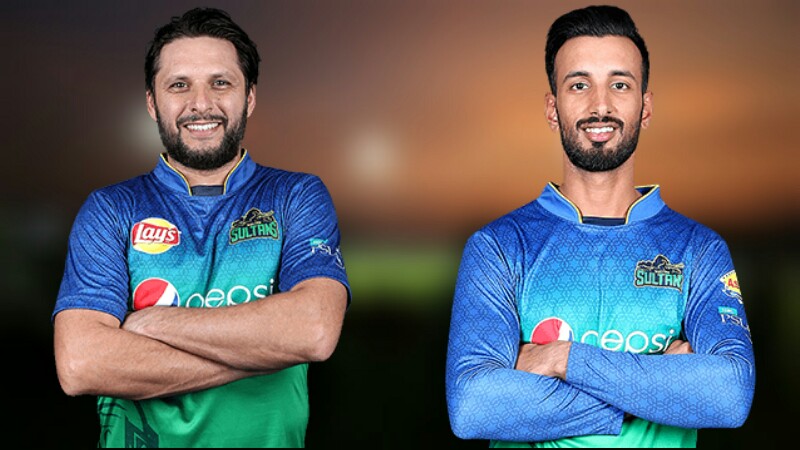 Shan Masood had done exceptionally well during the last season to help Sultans make it to the top four stage. It must be noted that to date no Sultans skipper has been as successful as the opening batsman. Nevertheless, dip in form in recent months resulted in Masood losing support from all quarters. Therefore, the entire episode shouldn't surprise him too much. The time then is right for the 31 year old to focus on scoring some runs in the upcoming PSL (Pakistan Super League) so that he is able to reclaim his lost position in the national side.