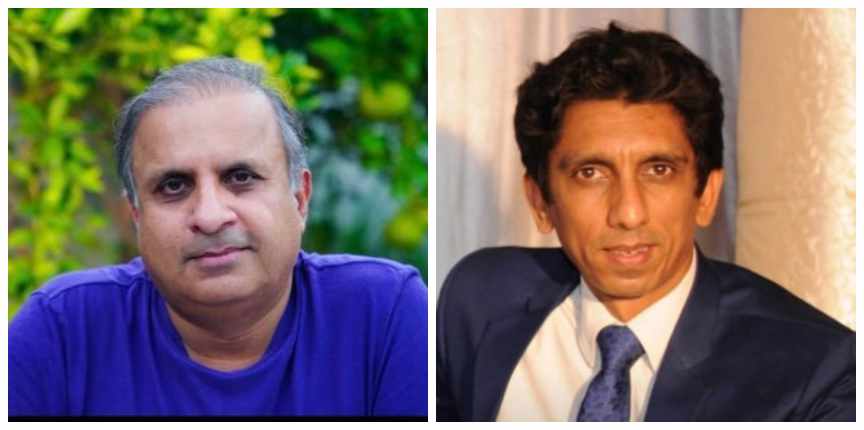 The recent exchange of tweets between Azaz Syed and Rauf Klasra has created a warring atmosphere between the journalists on Pakistani Twitter.
It all started after Rauf Klasra thanked SAPM on Information and Broadcasting Asim Saleem Bajwa for his kind words despite his critical views as he shared the news of his upcoming show on Public News.
Azaz Syed criticized Rauf Klasra and asked if anyone has ever seen anything from him that has been critical towards the retired General.
Also Read: Mehwish Hayat & Armeena Khan Bond Over Trolling Tarek Fatah
Klasra then tweeted a rebuttal providing links to his vlogs where he had talked about the Chairman of China-Pakistan Economic Corridor Authority.
But what disappointed many was the fact that Rauf Klasra stooped really low and ridiculed Azaz Syed calling him a "Sarak Chaap" for using his reference in the initial years of his career.
And obviously it doesn't mean that you can never question a person who once referred you, right?
Also Read: Salman Ahmad Trolled Bilawal & People Are Disappointed With The Rock Star
Ever since Rauf Klasra has been receiving a colossal amount of backlash for pouring scorn on his fellow journalist.
And isn't it a moral obligation to support your juniors who are new in the industry?
While you may have a choice to not give a reference for someone but mentioning it years later just to mock someone is really low-minded.
Saleem Safi also jumped in and asked his colleagues to end the tirade of tweets against each other.
Have something else to add to this story? Share in the comments below!