Indian actress Poonam Kaur was in Pakistan and her short documentary on Pakistan, "A Walk with Poonam Kaur" is attracting a lot of attention.
Kaur's short film documents Gurudwaras and other religious places in Pakistan with a particular focus on the famous Kartarpur Gurudwara in district Narowal. The revered place of worship is built on the site where Guru Nanak settled and assembled the Sikh community after he finished his missionary travels.
Poonam now holds the distinction of being the first Sikh girl (post Partition) to capture moments from Gurudwara Darbar Sahib when she visited last year.
Read: Kartarpur Corridor: Pakistanis Have A Field Day Cracking Sunny Deol Jokes
She was also present at the ground-breaking ceremony of Kartarpur corridor and paid homage at various Gurdwaras. Kaur made this non-commercial short documentary during that visit.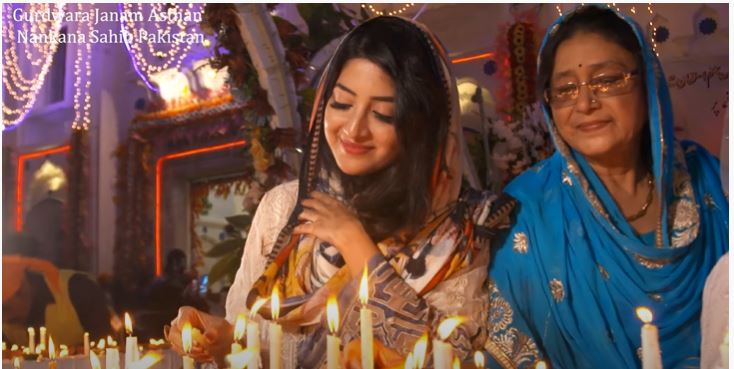 The actress had earlier wanted to visit the birthplace of Guru Nana Dev in Pakistan. "My dream was to visit the land of Guru Nanak Dev's Ji's birthplace, popularly known as Nankana Sahib Ji, on his birthday."
To her surprise and delight, Kaur had readily been granted permission by Pakistani authorities to do a documentary on the religious site.
According to Poonam, Pakistan's government was very supportive and also helped in the release of the short film on Guru Nanak Dev Ji.
Read: Kartarpur Corridor Vs Babri Masjid Verdict: Pakistan Stands On The Right Side Of History
She also added, "I seek the blessings from Baba ji and hope that there will be peace between both the countries and a great, healthy friendship that our future generations can experience."
Have you seen, "A Walk with Poonam Kaur" yet? Share your thoughts about the short film in the comments below!