Prime Minister Imran Khan, who is an avid believer and campaigner of investing in the human capital, launched the "Koi Bhooka Na Soye" program under the umbrella of the Ehsaas poverty alleviation scheme. The aim of this program is to feed the poor and underprivileged people of the country.
Also Read: From "PIA Balloon" To "Terrorist Locusts," 5 Times Pakistan Was Blamed For Attacking India
The initiative has for now been launched in the federal capital, but it would soon expand to other cities as well. Under the program, mobile vans would visit different areas of major cities to feed the poor people.
Premier Khan even addressed the launching ceremony in Islamabad, where he expressed his grief over the condition of the daily wagers who have to go to bed on an empty stomach when they don't get to earn.
Mr. Khan communicated that he hopes to see this program grow to a level that it feeds people across the whole country. Moving on, he thanked the citizens for their generous donations to the welfare programs launched by the ruling government.
Also Read: This Guy In The National Geographic T-Shirt Was The Highlight Of Aurat March Because Of His Delirious Comments
Not only did he address the ceremony, but he also monitored one of the mobile vans, and distributed food amongst the countrymen himself.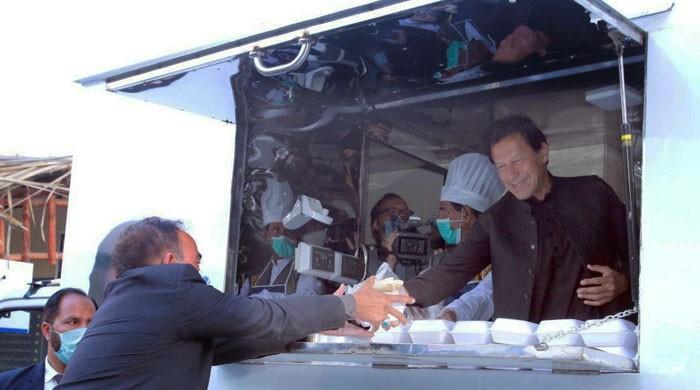 The meals-on-wheels drive, Koi bhooka na soye has irked several quarters of the country, and they're throwing shade on the Prime Minister for no reason.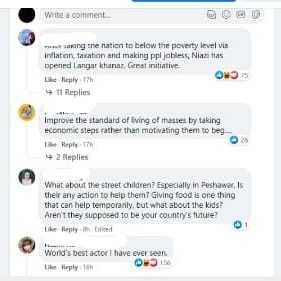 Having political differences is one thing, but not appreciating the good a government is doing for its people is a next-level unfair.
What do you think of the criticism? Let us know in the comments.