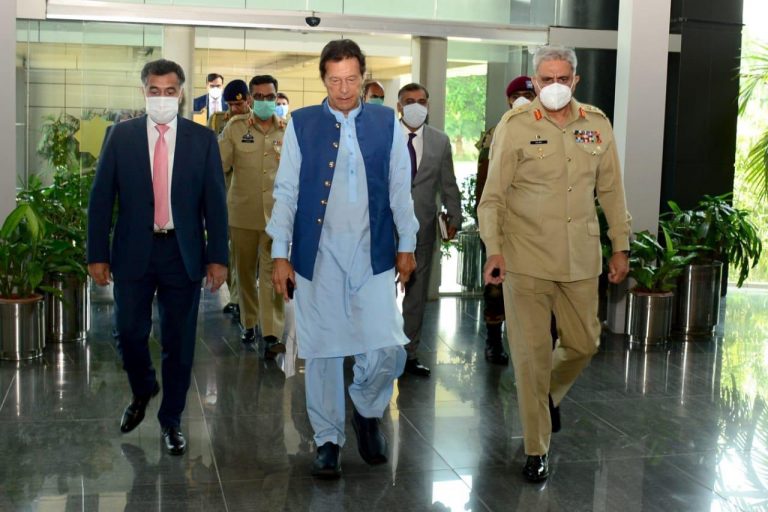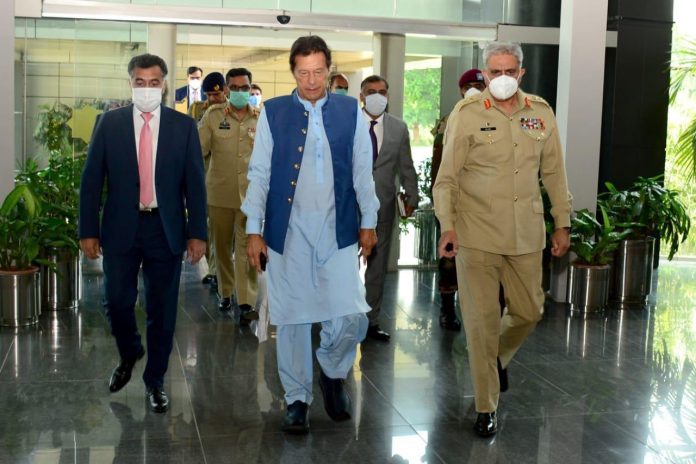 Recently, Prime Minister, Imran Khan has been under a lot of fire for not taking the coronavirus seriously in his speeches and now people actually want him fined for not wearing a face mask in public.
Recently, Imran Khan paid a visit to GHQ and what got peoples' attention was the fact that everybody else was wearing a face mask except him.
Also Read: American Singer Cher Is A Fan Of Imran Khan & Pakistanis Have A Little Piece Of Advice For Her
Earlier, State Minister of Health Dr. Zafar Mirza made an announcement that wearing a face mask in public places was made mandatory.
Following the announcement, DC Islamabad has already fined scores of people for not adhering to the law and for violating the SOPs.
Also Read: FAKE News Alert! There Is No Ban On Poultry Due To Coronavirus In Pakistan
Twitterati then, are now demanding from the DC to fine Imran Khan as well for violating the law and not wearing a face mask.
Well, because rules are for everyone to follow!
Still, some were just surprised while others shared that they were being fined for the violation and demanded the same for the head of the state.
As the Prime Minister of the country, he should lead the public by setting the right example.