Kashmiri separatist leader Syed Ali Shah Geelani and Bigg Boss 13 winner, Sidharth Shukla passed away on Wednesday. Pakistanis then mourned the deaths of the two with equal zeal.
The Kashmiri veteran passed away at the age of 92 in Srinagar on September1. His funeral was observed in a controlled setting, with his family not allowed to attend the proceedings.
On the other hand, the Indian celebrity succumbed to a cardiac arrest at the young age of 40, leaving the whole Indian film and tv industry in a deep state of shock.
Besides the people close to them, thousands of Pakistanis also took to social media to express grief.
Read: Haider Ali Wins The First-ever Gold In Paralympics And That's A Great Start To The Weekend
Some people from the showbiz industry took to Instagram to put up images of the late Balika Vadhu actor to condole his passing away.
Actor cum model, Areeba Habib was completely taken aback after hearing the news.
There were also some other celebs who felt the same.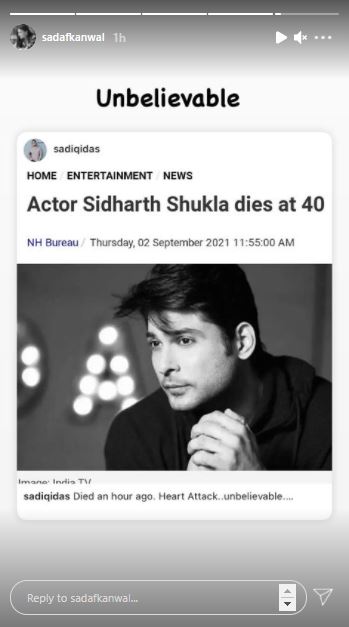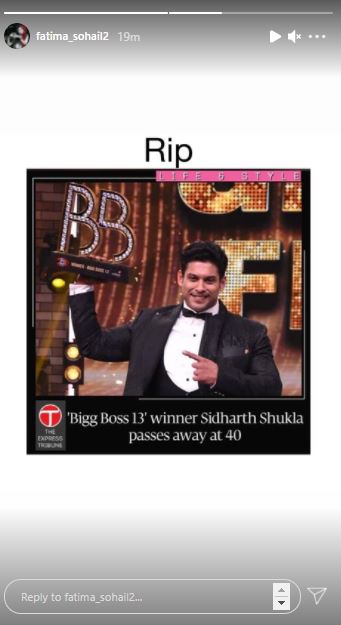 Similarly, there were also those Pakistanis who mourned the death of the Kashmiri fighter with equal enthusiasm. They spoke of his contributions, his role in the struggle against India's brutal occupation in IOK (Indian Occupied Kashmir). They remembered the hero that he was and prayed for the deceased's soul.
Foreign Minister, Shah Mahmood Qureshi took to Twitter to extend his condolences for the departed Ali Geelani.
"Pakistan mourns the loss of Syed Ali Shah Geelani, torch bearer of the Kashmir freedom movement. Shah Sb fought for the rights of Kashmiris till the very end, under house arrest of Indian occupation. May he rest in peace and may his dream of freedom come true," he wrote.
PM Imran Khan also expressed his grief on the passing away of the veteran leader.
Have something else to add to this? Write in the comments.