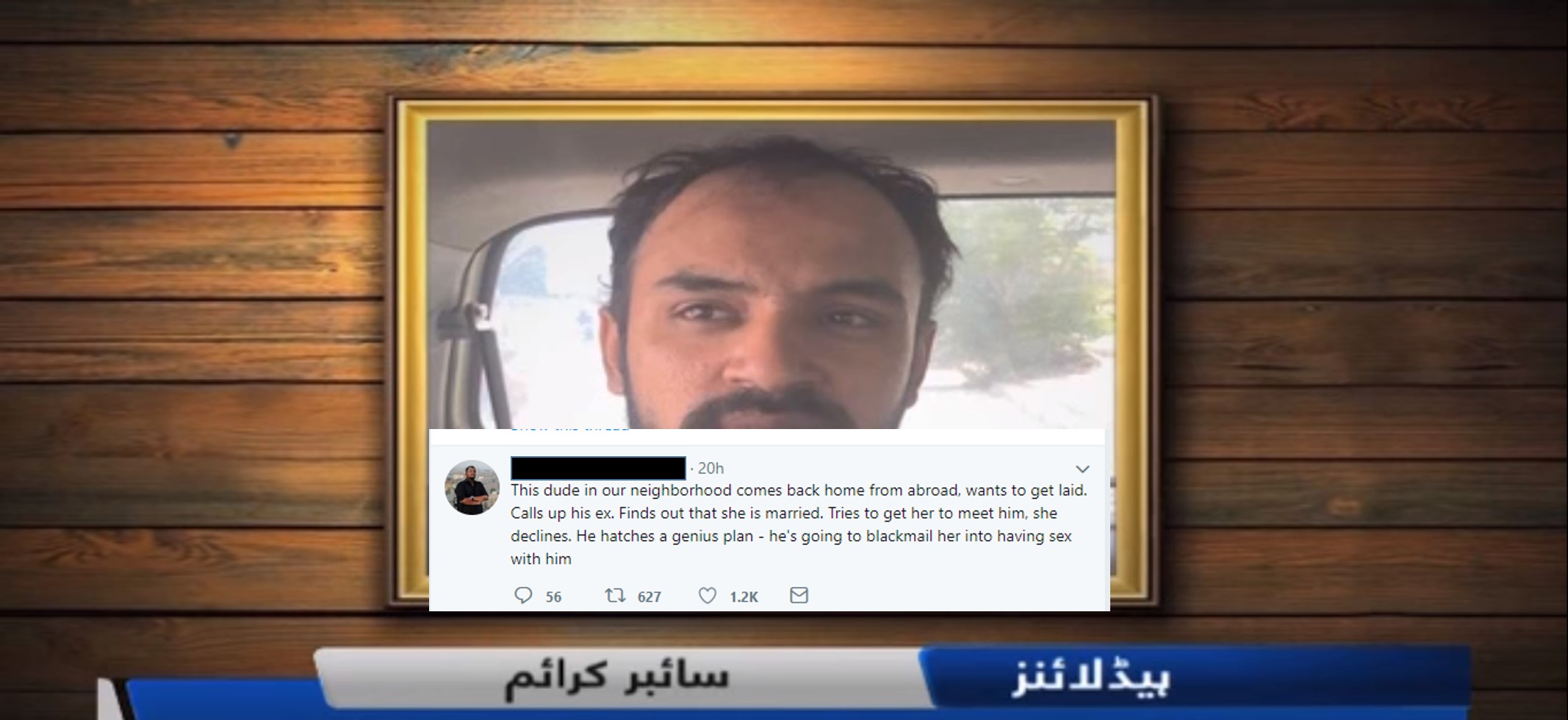 Cyber Crime Wing of the FIA is now very active and taking harassment cases seriously. And thank heavens that they are finally taking action against bullies and predators because God knows thousands of cyber crimes are happening every day!
Read: We're Loving the Way Pakistanis Came Out in Support of Mahira Khan
Recently, FIA's efficiency was applauded by Pakistanis across the board when THIS happened! 👇

A Karachi based man who was previously settled abroad messaged his ex-girlfriend asking her to meet him again after arriving back in Pakistan. When he found out that she was married and declined to meet him, he threatened to expose her pictures which they had taken together.
Read: 4 Struggles of a Woman Who Smokes in Pakistan

The girl told this to her husband and her husband later filed a complaint against the harasser in the Cyber Crime Wing of the FIA.
And kudos to FIA, immediate action was taken and the harasser was sent behind the bars!

We found this story in a Twitter thread and people are sharing it like crazy!
Check out some of the reactions on the thread, we bet you'll love them because we certainly do!
We're all loving the plot twist at the end!
And while we're really happy with FIA's performance and are cheering for the brave girl…
…Let's also please give full credit to the supportive husband who stood by his wife!

.