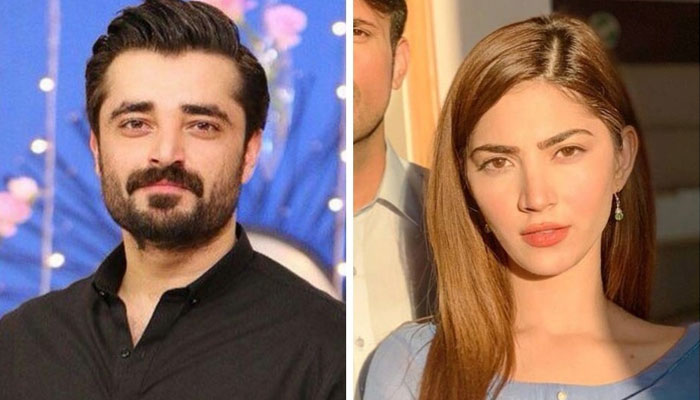 Naimal Khawar and Hamza Ali Abbasi wedding became a point of national debate from the moment the groom put out a social media post that many alleged was regressive.
People had especially taken the actor to task for saying that he was not marrying Khawar because he loved her but because he wanted to please Allah.
Many also blamed Hamza for Naimal's announcement to quit acting.
Throughout this period, while Hamza took to various social media platforms to counter his critics, Naimal remained tight-lipped on the whole controversy.
However, the Anaa star finally took to Twitter to set the record straight.
She started by thanking her well-wishers for the love and prayers that they sent her way. Naimal followed this vote of thanks with a series of hard-hitting tweets.
"First, I am a consenting adult woman capable of making my own decisions," wrote Naimal, "And this narrative of 'saving me' is nothing short of demeaning my right to choose for myself."
Naimal's second tweet was aimed at clearing the air around her decision to quit showbiz:
"Second, while I understand that public figures are always subject to criticism even when it's their personal life choices, please dont distort facts. I left acting 9 months ago and the decision was entirely mine. Dont spread false news to sensationalize someone's special day."
Do you have something to add to this story? Share your views in the comments below.