The Ministry of Religious Affairs and Interfaith Harmony (MORA) removed Mufti Muneeb ur Rehman as Ruet e Hilal committee chairman and appointed Moulana Abdul Khabeer Azad as the new chairman. The committee includes 18 new clerics and religious scholars.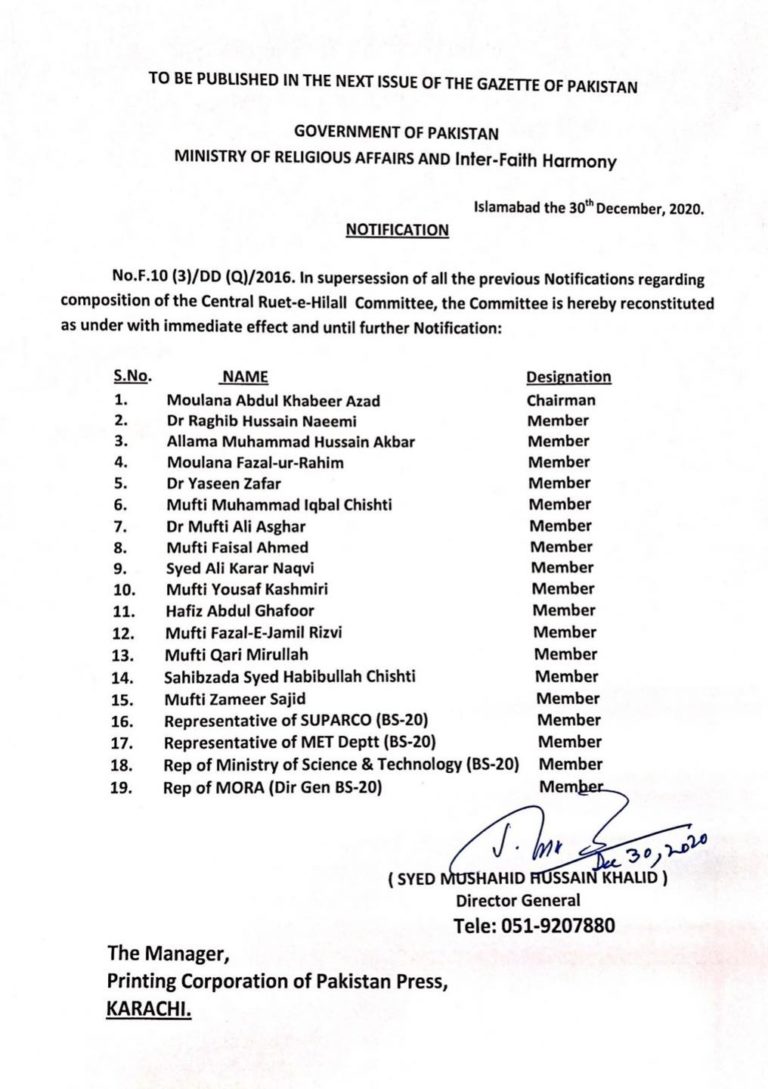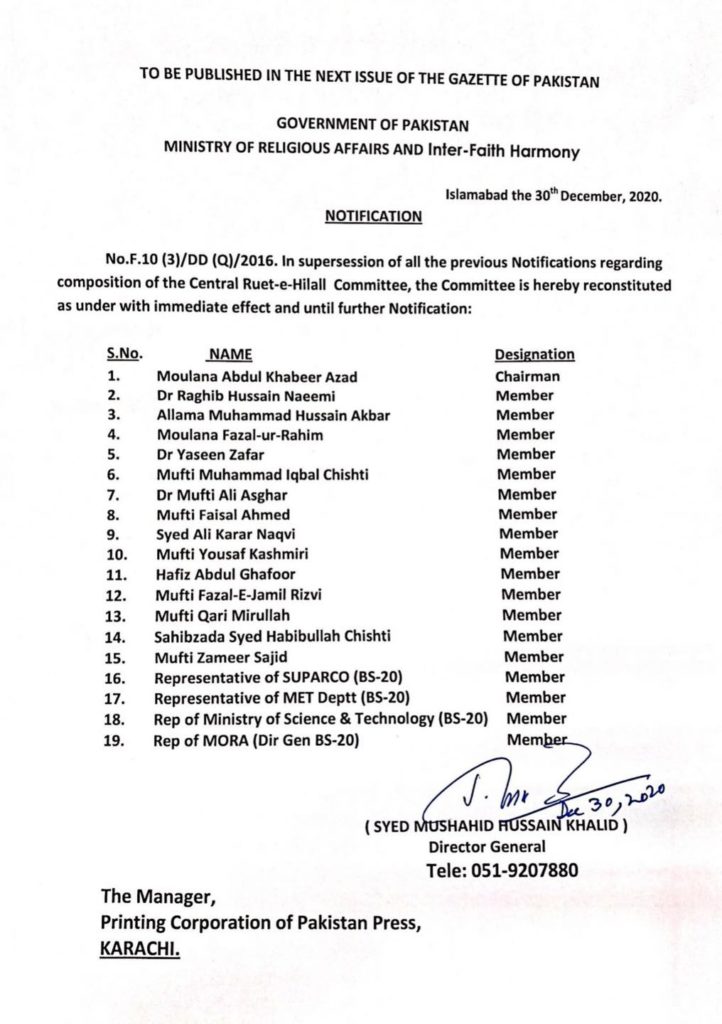 In a notification issued by MORA, the long serving chairman for moon-sighting panel was replaced by a new cleric. Mufti Muneeb served as a chairman for two decades.
We're all aware how his decisions on moon sighting often sparked controversies, as they conflicted with Peshawar's unofficial committee's decision. And Pakistan ended up celebrating Eid on two separate days. Also, how can we forget his rifts with Former Minister of Information and Broadcasting. Been quite an interesting tenure!
Also READ: Fawad Chaudhry Savagely Berated Mufti Muneeb On Twitter & DAMN!
However, soon after the news of Mufti's removal broke out, Pakistanis took to Twitter to express their displeasure, and to demand the reinstatement of the religious cleric.
Some Then Weren't Too Happy With The New Chairman's Appointment!
Mufti Muneeb was appointed in 1997. To date he's the longest serving cleric. We've availed his services for a long time now, i.e. 23 long years!
Some Pakistanis tried to make sense of the whole situation from another perspective. If you've lived in Pakistan, you'll know what the person here is talking about. Hint: Aik hi Chand hoga is baar!
Also READ: The Moon Sighting Fiasco In Pakistan Is Inspiring Hilarious Memes!
What is this supposed to mean?
What kind of repercussions? Please elaborate, KRQ.
Someone was really grateful to Mufti Sb For His Contributions!
Mufti Muneeb has been removed from Ruet e Hilal committee. So, what do you have to say about this decision!