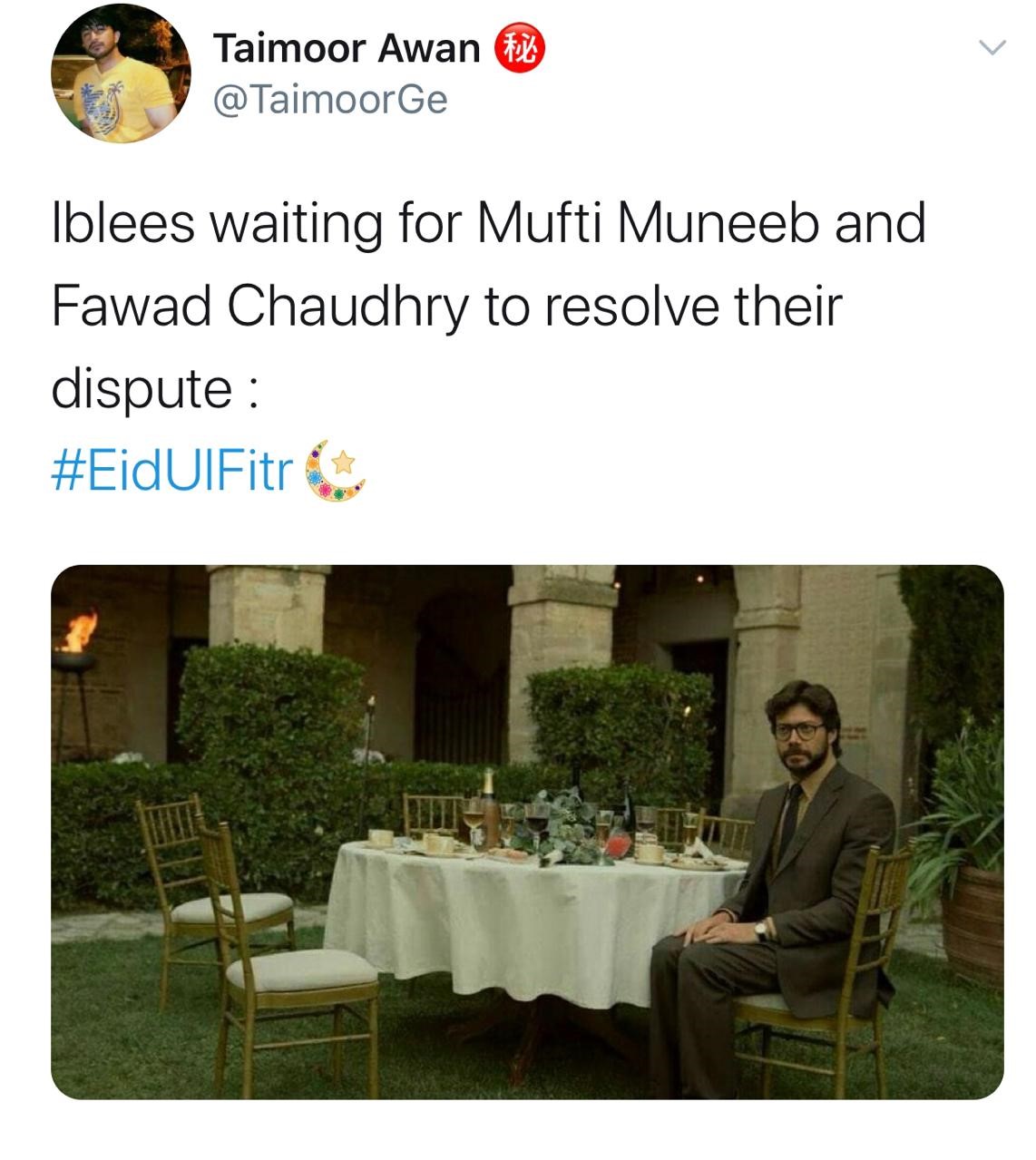 The moon sighting fiasco this year has inspired Pakistanis to come up with some seriously hilarious memes. Here's our round-up of the funniest among the lot!
So team Mufti Muneeb and team Fawad Chaudhary had been at loggerheads with each other all day…
We're not complaining because the phadda brought in some top notch jokes!
Read: 13 "You've Downloaded The Wrong Ertugrul" Memes That'll Leave You ROFL-ing!
Some netizens were non-aligned but nevertheless H.I.L.A.R.I.O.U.S.
Read: 6 Ways In Which COVID-19 Will Affect Eid-ul-Fitr This Year!
Of course the moon sighting memes in Pakistan could not lose out on the chance to take some obvious jibes at Iblees.
Read: 13 Funny Memes After Video Of The #ColonelKiBiwi Went Viral
After 9PM, this was basically ALL of us!
To all the patient, pious souls out there who stuck to the "game" till the very end!
If they'd only let us do this job ourselves!
But since they wouldn't let us decide, may be they should do the sensible thing and just flip a coin every year!
Read: Here's How You Can Spend Eid-ul-Fitr Holidays While Chilling At Home
And finally, Pakistanis cracked the code to end the never ending dispute on every chaand raat!
Well, for now the moon has been sighted, we'll use this advise may be next year!
EID MUBARAK folks!
Have more moon sighting memes from Pakistan to add to this list? Share them in the comments below!