Ahad Raza Mir's mom, who goes by the name Mama Mir on Instagram, is looking for a rishta for her younger son, Adnan Raza Mir. She took to her official Instagram handle to make the announcement in a rather hilarious post.
Also Read: Ahad Raza Mir Makes A Twitter Comeback After The Ko Ko Korina Episode & Our Guy's All Praise For Comics By Arslan
"Aik larki sidhi sadhi si ..soti ratoon main jagi si..Raat bhar uthnay aur khanay ka shoq ho ….Koi hai ??? ACCEPTING Applications…Last date "March 15," she wrote, announcing the last date to apply for the process.
She even tagged the "eligible bachelor" in question, so for those of you who actually think this is serious, or are serious about this, can just go check out Adnan Raza Mir's Insta profile!
Also Read: The Instagram Of Ahad Raza Mir's Mother Is Proof That He Is An Adorable Mama's Boy!
Nevertheless, here are some pictures of Adnan Raza Mir for you.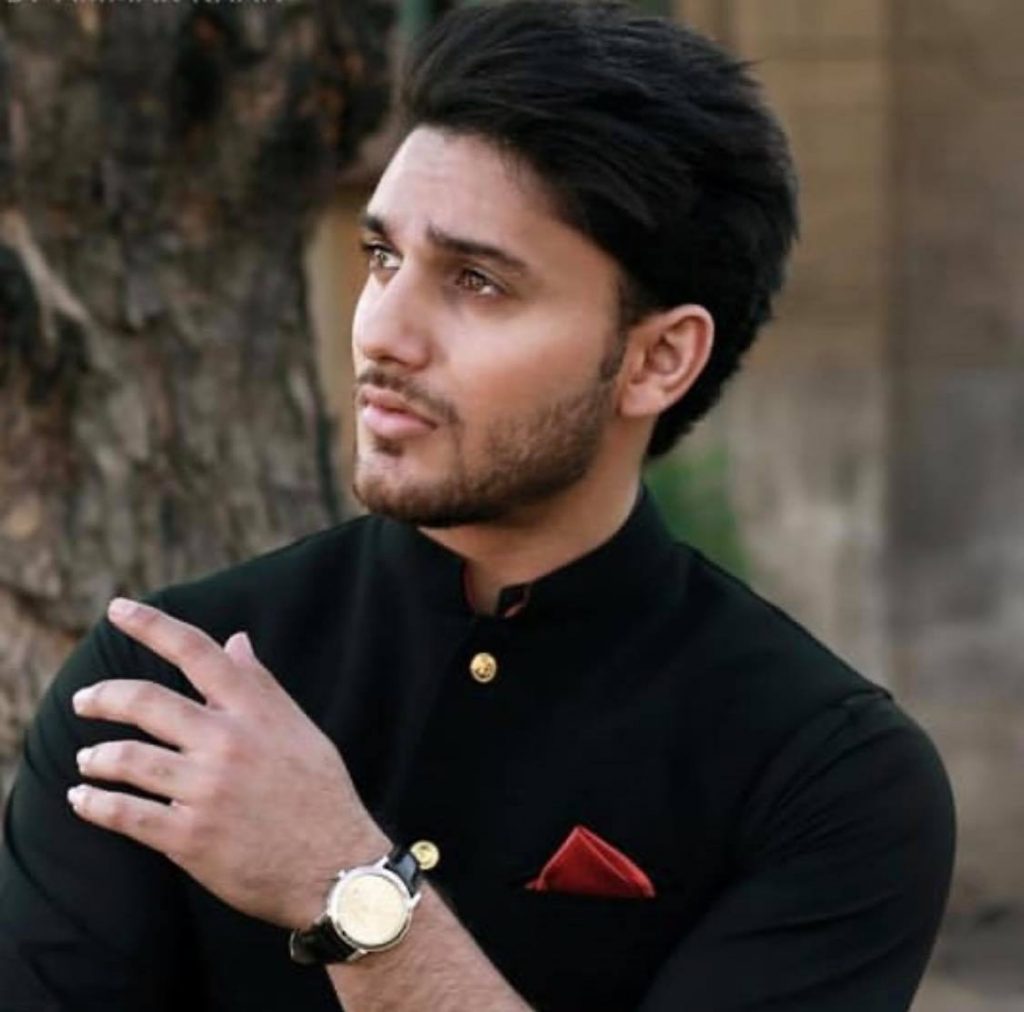 And one with his momma!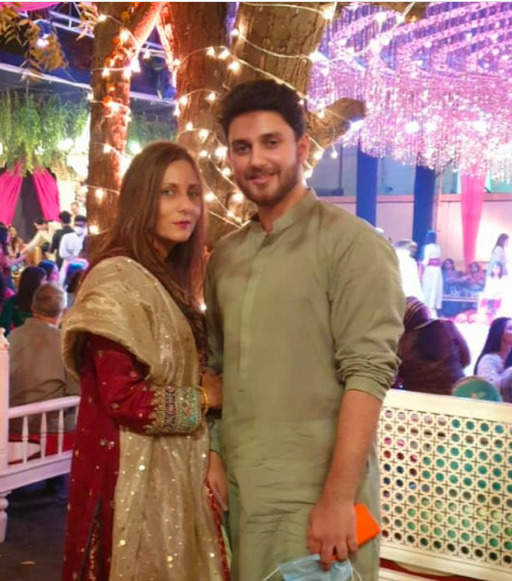 Aaand here's a family picture…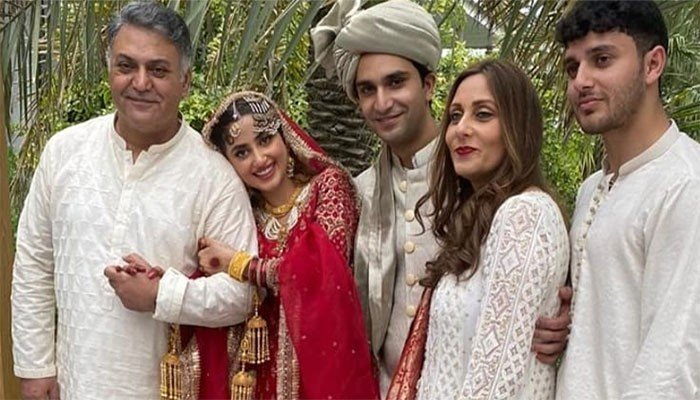 She's listed down all the requirements that she's looking for in her Bahu-to-be, so if you feel you have it in you, then apply away. Mama Mir is actually responding to all the comments, too, so shoot your shot!
Also Read: Spotify Is Set To Launch In Pakistan & Here's Why It Might Be Of Interest To You!
Moreover, she's actually having alotta fun replying back to the girls who have responded underneath her post.
Look at how she's responding to all the love that is being showered on her.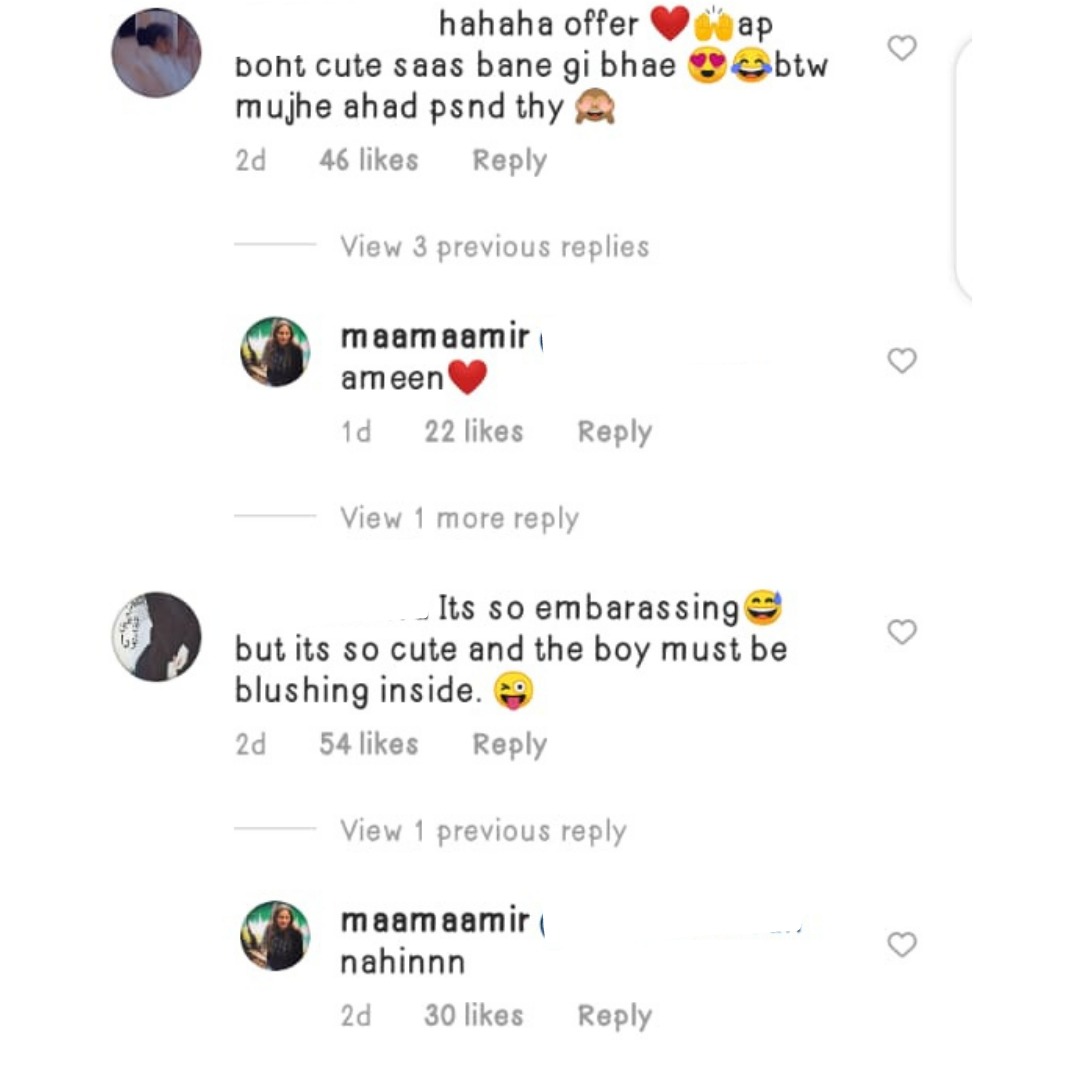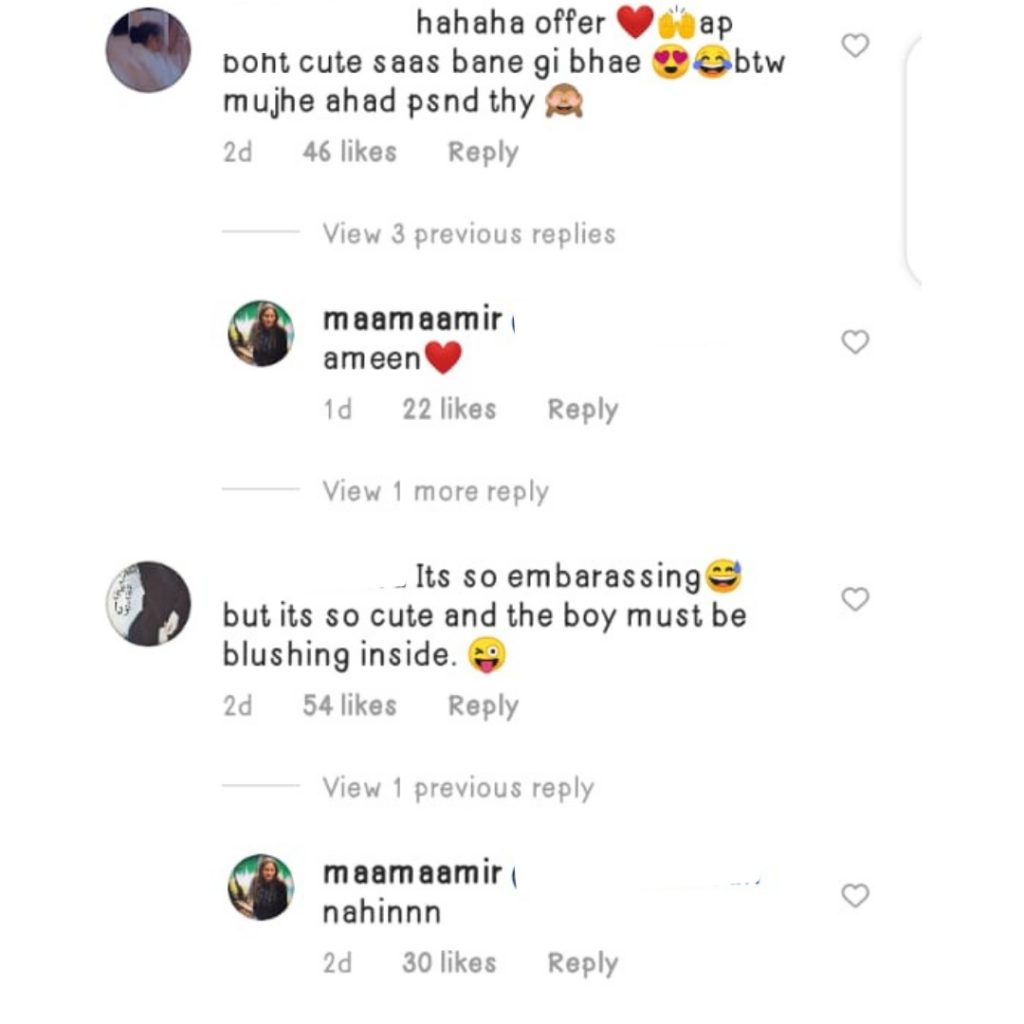 Some of them sound quite excited about it as they have actually sent in their bio-data for the application! 😂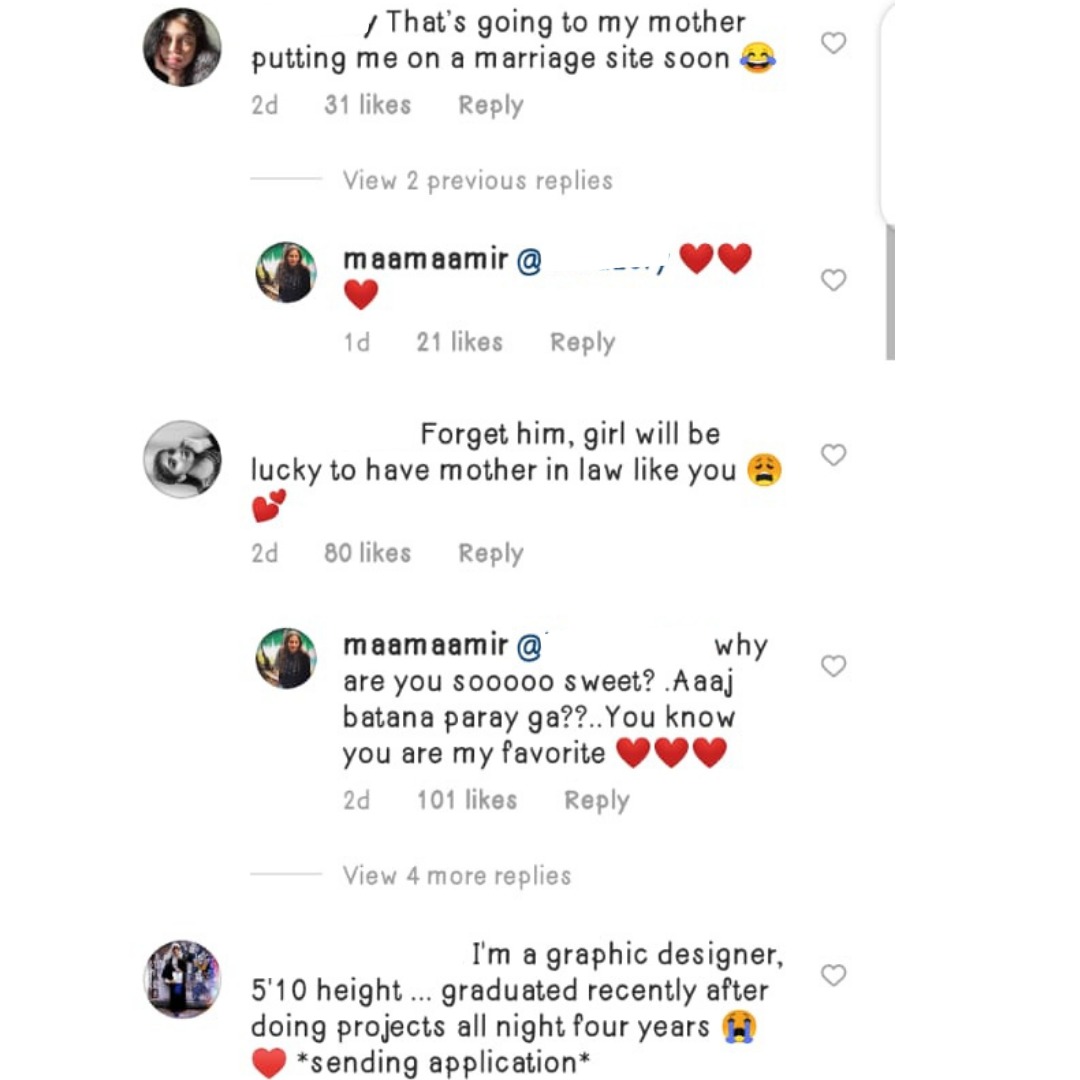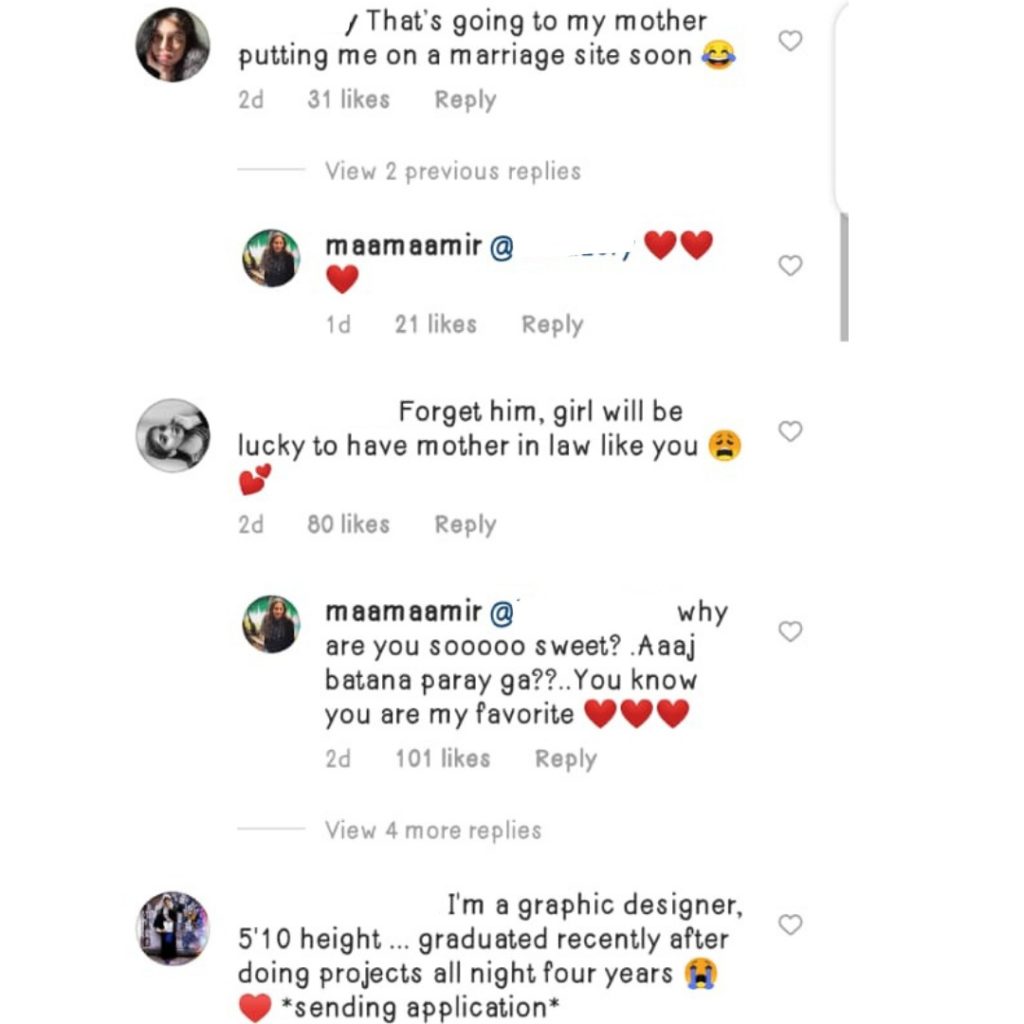 And not just the girls, Samra Mir is having all the fun too!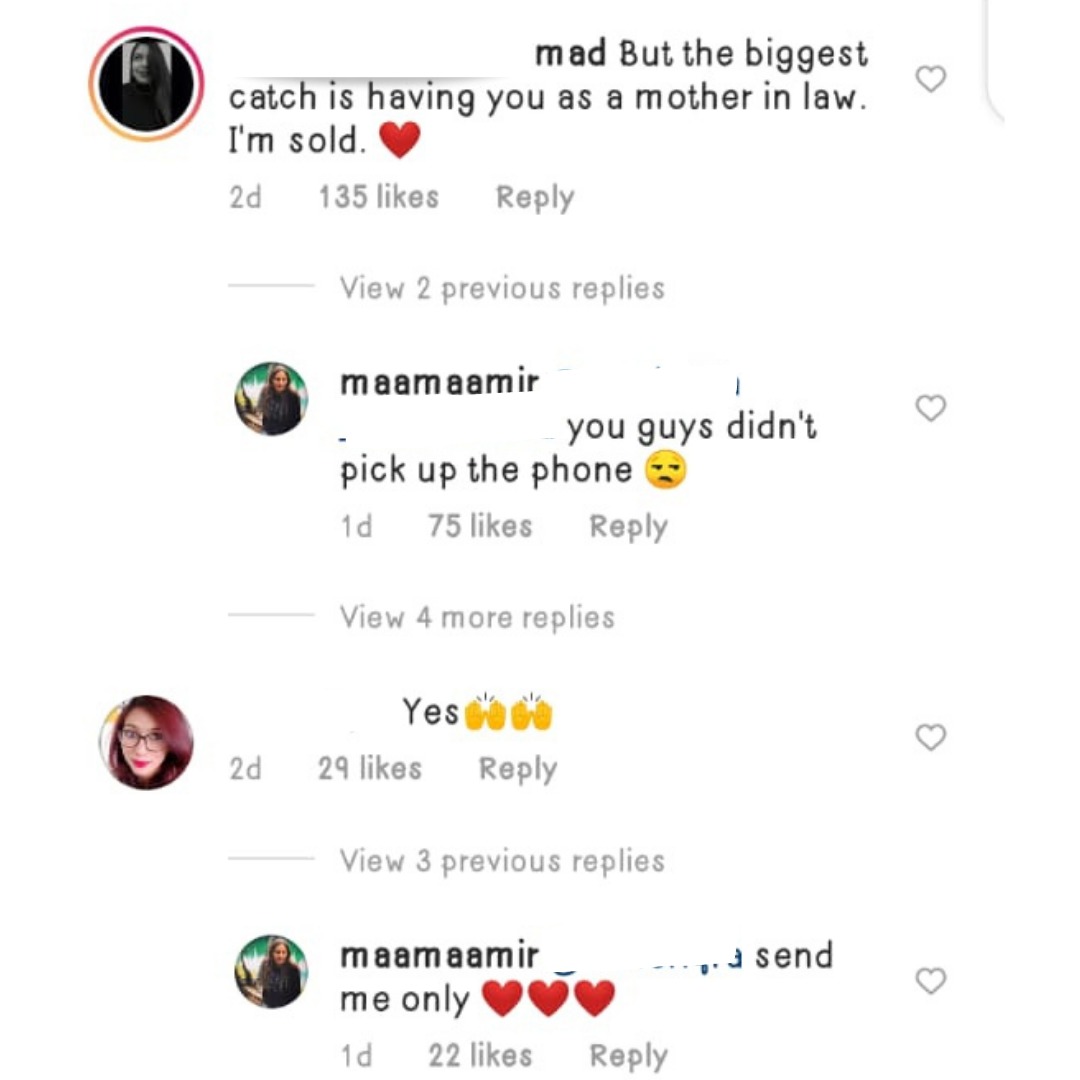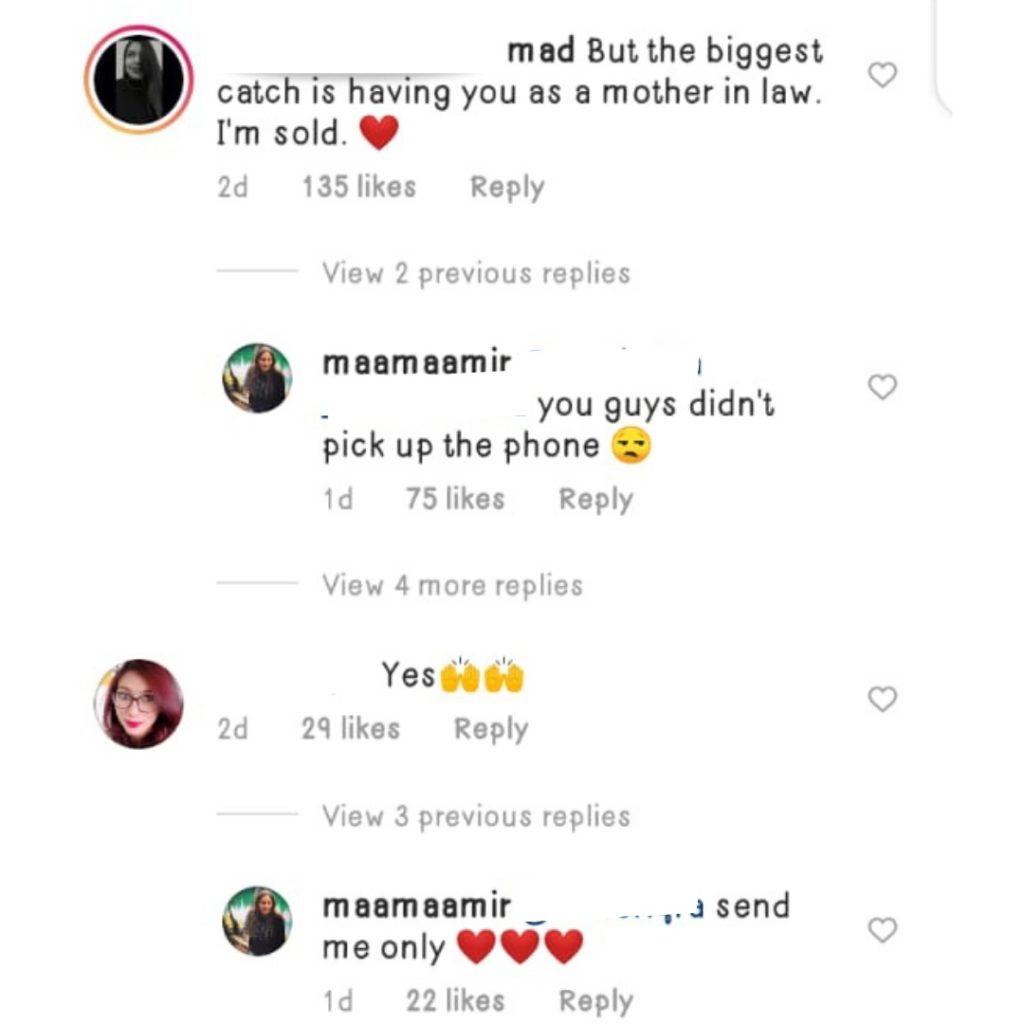 Have something to add to this? Write in the comments!