Sweden-based music streaming site, Spotify, announced that it is officially launching in Pakistan, alongside 85 other countries globally.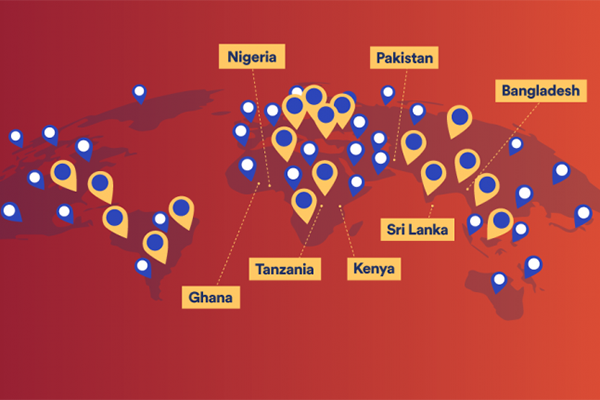 The audio streaming platform informed users on Instagram and Twitter that after its launch in new markets, Spotify will be available to over a billion people globally. Currently, it is available in 93 countries with 345 million monthly active users.
Also Read: If You Were Born In the 2000s You Probably Won't Recognize These Pakistani Music Videos
Earlier in 2020, Spotify created a verified Instagram handle for Pakistan that got the fans speculating if the music company was actually coming to the country. However, nothing was officially announced on the account. Nevertheless, on Monday, the company announced that this time it is actually official. YAY!
Looking at the reactions on the internet, it looks like music fans were desperately waiting for this to happen.
Especially the BTS Army!
Well, for those of you who aren't aware of the music platform, and what we are on about, here's a quick guide to what Spotify is and why it might be of interest to you!
What is Spotify?
Spotify is a digital music, podcast and video streaming service. It remains popular among users despite alternatives like Apple Music, Deezer and YouTube because of its huge music library that gives users access to millions of songs and other content from artists all over the world.
Spotify is also immediately appealing because of its music recommendations that are quite spot on.
Moreover, it's easy to use, you just have to sign up on the platform via your email or Facebook. It has both free and Premium versions— the free version being ad-supported.
By signing up with Facebook, you can follow your friends on the site, and see what they are up to. It is a great way to connect with friends who share the same taste in music as you.
Create A Playlist
For your personal listening pleasures, you can create a playlist of your favorite songs on Spotify. Just grab your favorite songs and add them to your list by right-clicking on the song and by pressing "Add to Playlist."
Discover Weekly
Spotify is smart! The more you delve in to it, the more it learns about your interests in music, and based on your choices recommends you new songs every Monday. You can find those recs in the "Discover Weekly" section.
Spotify has many other amazing features as well. You'll have to wait for it to officially launch in Pakistan to explore more!