Superstar and the National Goodwill Ambassador for UNHCR, Mahira Khan has become a part of the #JoinTheChorus campaign, an initiative of Commonwealth which aims to raise awareness around domestic and sexual violence in Pakistan.
Read: Pakistani Twitter Up In Arms As CII Reviews Domestic Violence Bill 2021
The Sheher e Zaat actor shared more information about the campaign in a video message saying, "Hi I'm Mahira Khan, an actor from Pakistan, and I invite you to 'join the chorus' and say 'no more' to domestic and sexual violence."
She shared the video to share her feelings. The caption of the same post read, "We either know of or have experienced firsthand, some sort of abuse or sexual/domestic violence. The more we speak up, the more we break the silence surrounding domestic and sexual violence."
"I am proud to #JoinTheChorus in support of survivors. Join me at commonwealthsaysnomore.org/jointhechorus," the superstar wrote as she urged her fans to join the movement.
The Raees actor shared more details about the movement in a third video, which was a short and an empowering animation. She narrated, "Home, it should be a space where we all feel safe. But for some, home can be a dangerous place. And while one voice can remain unheard, a chorus cannot be ignored. So together, we can help free those harmed by domestic and sexual violence, #JoinTheChorus."
"While one voice might go unheard, a chorus can not be ignored," she added.
The JoinTheChorus initiative "aims to raise awareness of domestic and sexual violence and urge for collective action," reads the campaign's website. Rose Byrne, Joselyn Dumas, and Thandiwe Newton are among the renowned celebrities that have joined the campaign, which is led by artist FKA Twigs.
According to data from the United Nations Population Fund (UNFPA) in Pakistan, "32% of women have experienced physical violence and 40% of women who have ever been married have experienced spousal abuse at some stage in their lives (Pakistan Demographic and Health Survey)." The UN agency, which aims to improve global reproductive and maternal health, added: "One in two Pakistani women who have suffered violence have never sought help or told anyone about the violence they experienced."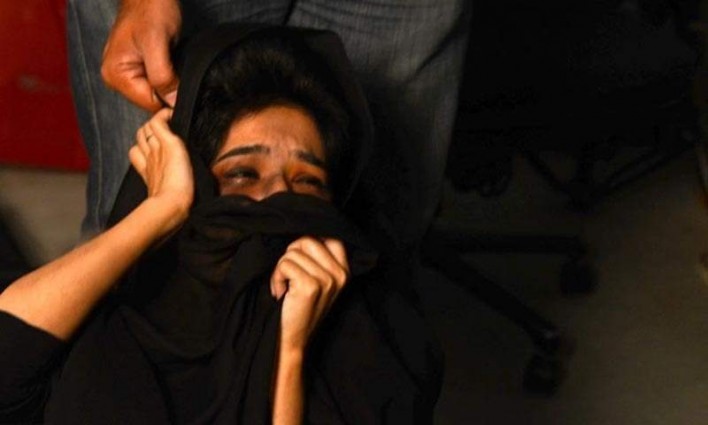 This is a brilliant step in the right direction and we wish Mahira all the best for it!
Have something else to add? Share in the comments.