On Wednesday, the Senate Functional Committee on Human Rights discussed the incidents of sexual harassment reported by students of Lahore Grammar School (LGS) 1A1 Branch.
The meeting was chaired by Senator Mustafa Nawaz Khokar and was attended by Senator Sherry Rehman, Senator Keshoo Bai, Senator Muhammad Usman Khan Kakar, Senator Khalid Shaheen Butt and senior officers from the Ministry of Human Rights, Ministry of Interior, Punjab Police, Islamabad Police. A few staff members of LGS also attended the meeting. Minister of Human Rights Dr. Shireen Mazari was also present on the occasion.
The meeting started with a briefing of the principal of the school followed by the Punjab secretary education on the incidents of alleged sexual harassment. The Punjab police also presented its opinion on the case.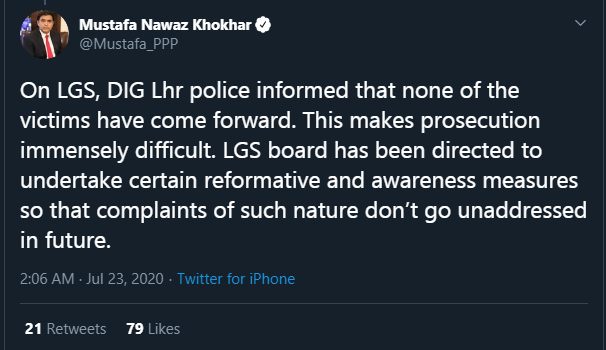 Also Read: From LGS To LUMS; Pakistani Educational Institutes That Grandly Mishandled Sexual Harassment On Campus
After the discussion, the committee raised the following points on the LGS sexual harassment case.
1. The committee expressed its displeasure over the lack of efforts by the institute to promote anti-harassment laws on the campus and absence of the Parent Teacher Association (PTA).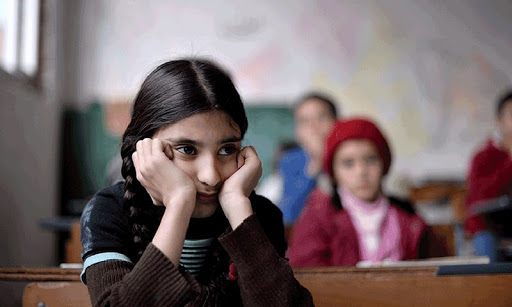 2. The members stressed that a very active PTA with ample authority must be established and legislation must be formulated to prevent harassment and bullying on campus.
3. The need for the school to ensure that anti-harassment laws were displayed on the walls of the school and its 75 other campuses was stressed.
The participants of the meeting emphasized that the step was necessary so that the students feel secure and everyone is aware of the law.
Secretary Education, Punjab informed the Committee that a new law is in the works that will encompass all these. He told that the draft of the bill will be presented soon to the Committee.
Chairman Committee, Senator Mustafa Nawaz Khokar while concluding the discussion asserted that functions of the PTA must be added to this law. He highlighted the need for an on-campus office to deal with issues of harassment and bullying as well. He then directed that the School must submit a compliance report within two weeks and the Director must also be present in the next meeting.