Mere Paas Tum Ho writer, Khalil-ur-Rehman Qamar, has been making headlines every now and then because of his contentious and for the most part derogatory comments.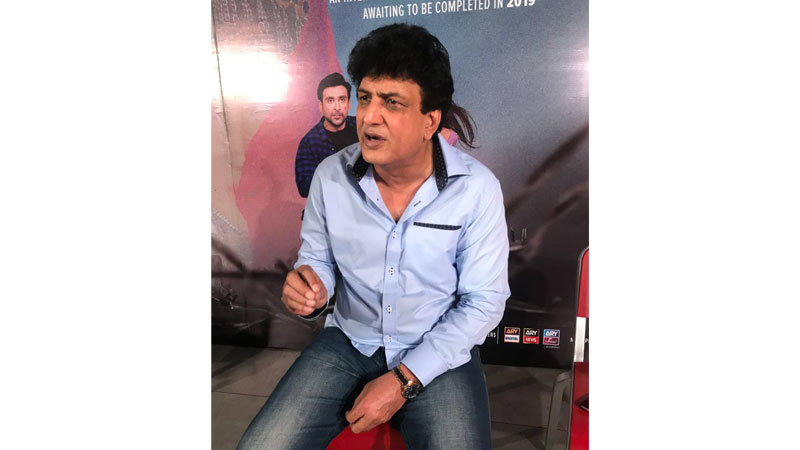 Ever since his drama MPTH went on air and broke records, he is seen to be making more and more appearances on different talk shows.
Every other talk show is inviting Khalil-ur-Rehman Qamar to have discussion on a drama that has ended and already been talked about in abundance.
While there is no harm in inviting a writer and have meaningful discussion, almost all of his recent talks were about tarnishing the ideology of feminism.
Read: Tahira Abdullah Schools Khalil Ur Rehman On Feminism & YAAAS Queen
And these talk shows continue to invite him to have same discussions that have no meaningful outcome and are in fact far from what reality is.
In his recent appearance on a morning show on 92 News HD, Khalil-ur-Rehman Qamar attacked the Aurat march calling it a conspiracy against religion.
In another show he claimed to be the biggest advocate of women's rights asserting that he knows their rights better than they do themselves.
And before he even had the audacity to attribute equality to women raping men.
And despite his problematic comments he is continuously being invited to have a discussion on matters that give rise to controversies.
In a society where violence against women is rampant and continues to increase in number, having a person spread fallacious arguments is nothing but borderline criminal.
These misguided talks are not only counterproductive but end up trivializing the real issues faced by women.
Pakistan ranks as the sixth most dangerous country in the world for women, with cases of sexual crimes and domestic violence on a rapid rise.
According to Acid Survivors Foundation Pakistan (ASF) at least 3,412 acid attack cases have been reported in Pakistan between 1999 and June 2019.
As stated by White Ribbon Pakistan, an NGO working for women's rights, 4,734 women faced sexual violence between 2004 and 2016. 
According to media reports, between January 2011 and June 2017 more than 51,241 cases of violence against women were reported .
In a country where women are already struggling with life threatening issues people like him make it even worse to talk about these issues in the first place.
And having such a person on a talk show that reaches out to masses, these talk shows aren't helping but mislead the audience by playing with their emotions rather than presenting facts.