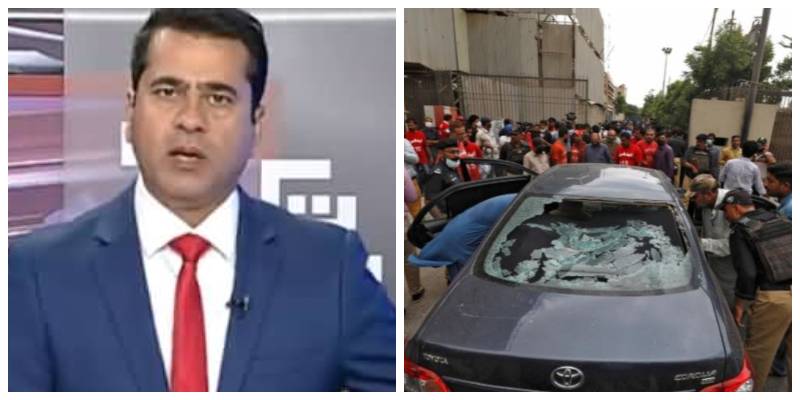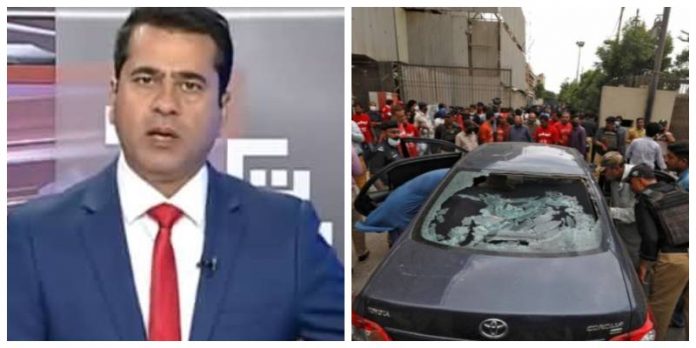 The week started with the terrifying news of the attack on Karachi Stock Exchange.
While the security operation to clear the building was underway, the terror organization Baloch Liberation Army (BLA) issued a statement claiming responsibility for the attack.
As soon as BLA issued the statement, there was obvious concern in some circles to curtail any form of ethnic hate that might be directed towards the entire Baloch population because of the criminal acts of a few.
But despite these calls for sanity, there were many who could simply not contain their misdirected hate. Leading the pack was GNN anchor, Imran Khan.
"Missing persons," attacked today, he wrote.
Khan's otherwise short tweet was problematic in two big ways: it implied that the missing persons' issue was a farce and by that extension, belittled the struggle of many Baloch families who have been asking the state to recover their loved ones.
The mindless tweet did not seem to go down well with many Pakistanis. In all honesty, Khan's tweet was both an insult to the memory of the security officials who were martyred in the Karachi Stock Exchange attack and to the scores of Baloch families looking to one day be reunited with their beloved missing family members.
Valid question! How is this GNN anchor any different from Arnab Goswami, really?
Also Read: Karachi Stock Exchange Attack: 9 Tweets That Voice Every Pakistani's Heartbreak
Yeah…people who spew hate with their pointless sweeping statements should simply not be allowed to have a million followers…!
The entire Baloch population cannot be held responsible for the actions of a few just like a few terrorists calling themselves Muslims cannot make the entire ummah responsible for terrorism.
Yes, thank you! stupid much!
Cliches are cliches for a reason, Imran Riaz Khan…two wrongs cannot a right make!
There is no denying that BLA is a terror outfit that must be snubbed at all costs. At the same time, it can also not be denied that the lingering issue of missing persons raises serious questions on the integrity of the Pakistani state and needs to be resolved – and again, this cannot be emphasized enough – immediately.