Founder of the Facebook group, Soul Sisters, Kanwal Ahmed, was tabbed as Pakistan's Oprah Winfrey and for a second, she just couldn't believe it.
Kanwal, who also hosts and produces a digital talk show titled Conversations with Kanwal, took to Instagram to share the good news with her followers. She wrote that she was featured by Cartier at the Women's Pavilion at Dubai's Expo 2020, and they called her Pakistan's Oprah… Wow, that's legit so cool!
Ahmed shared that she was extremely excited to get an invite to the expo and in the same breath she expressed, "I'm honored to be representing my country on a platform that features some of the most inspiring women from across the globe."
"But it's happened. It's real. It's not a scam," she added.
Read: Islamabad Police Launch Self-defense Classes For Women & Way To Go!
While sharing the details on getting a new tag (Pakistan's Oprah), the Soul Sisters founder wrote, "I couldn't believe it myself when I got the email a few months ago and legit thought I was being scammed. Imposter syndrome still going strong today."
And tbh, that's a given. When you get to be compared to "Oprah-the-Winfrey," then you're bound to have goosebumps and whatnot. Keeping her feelings aside, this is a big moment for Pakistan and as a fellow countrywoman, I'm so proud to see her going places and achieving these milestones. We certainly need more women like her to come forward to highlight a positive image of our country in the world.
The likes of Kanwal need to tell the world that women here are not as oppressed as shown by the international media.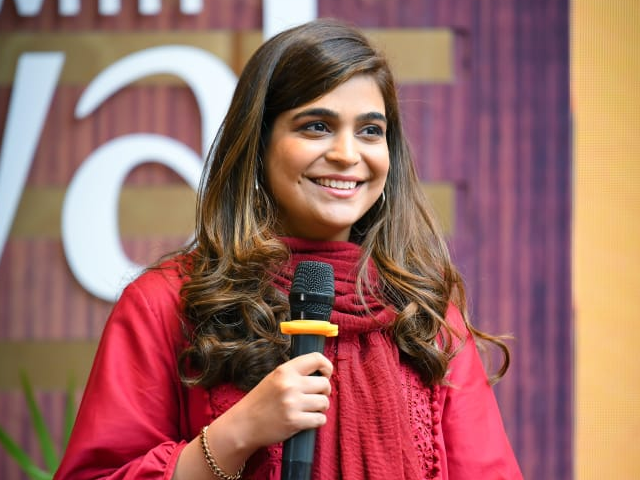 By the end of her post, she thanked everyone for being there for her and supporting her throughout her journey.
"Now before I go – I just want to thank YOU for being there through my journey of Conversations with Kanwal. You believed in me when no one else did. You applauded my show when traditional ratings said there was NO scope for it. You had my back when no one wanted to sponsor it and you crowdfunded for it. Thank you for having my back and for always pushing me forward. I love you all. Look where we are now," she wrote.
What do you think of the new tag of Pakistani Oprah for Kanwal Ahmed? Share in the comments.