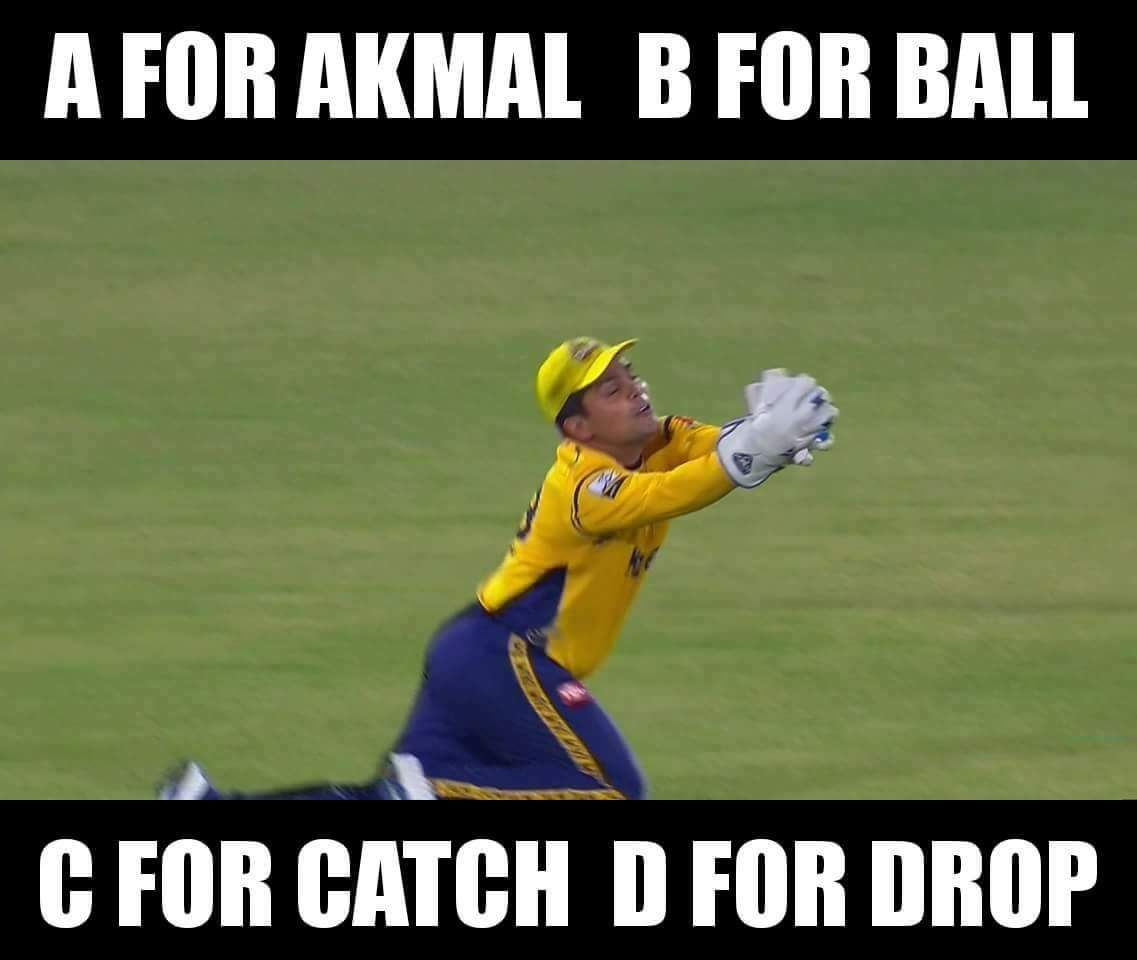 The PSL 3 final last night was, in every sense of the word, spectacular! The infectious enthusiasm of the crowd, the fireworks, the adrenaline pumping moments during the match and of course the many hilarious memes all made 25th March 2018 a Sunday to remember!
Read: 3 Things To Look Forward To During The PSL 3 Final Today!
However, while the entire country seemed to be in a state of celebration during and after the match, there is one Pakistani who probably went home a very unhappy person. Yes, you guessed it, we're talking about poor, poor Kamran Akmal.
Just when Islamabad United was four wickets down and in a bit of a fix, Kamran Akmal became an unlikely hero for his opponents when he dropped the match winning catch, ensuring the win for Islamabad.
Read: 3 Foreign Cricketers Whom Pakistan Should Be Grateful to This Pakistan Day
The moment Kamran Akmal dropped the match winning catch during the PSl 3 final, social media was alive with tweets and hilarious memes documenting Akmal's debacle.
Scores of people (literally!) took snapshots of the catch-dropping moment, making Akmal's bad fortune fodder for some serious, A-class humour.
Sammy: We are going to win this
Kamran Akmal: No pic.twitter.com/ptRunJ1Otq

— Zain (@ZainMrk) March 25, 2018
What about kamran Akmal… pic.twitter.com/cEYmU6JgtR

— Brand Boy (@BrandBoy44) March 26, 2018
Apparently Kamran Akmal told the reporters that the reason he dropped the catch was because of DIRECT SUN☀️LIGHT in his eyes. pic.twitter.com/mdaMTjCkBC

— JB (@badnocs) March 26, 2018
Pehli dafa sari qaum mery haq mai khari hoi thi or kal mai sub k haq mai lait gaya Kamran Akmal #PZvsIU pic.twitter.com/DfuV41v0dS

— Qasim Ali (@luvuchishmish) March 26, 2018
With Akmal as their muse, the meme-makers had a field day!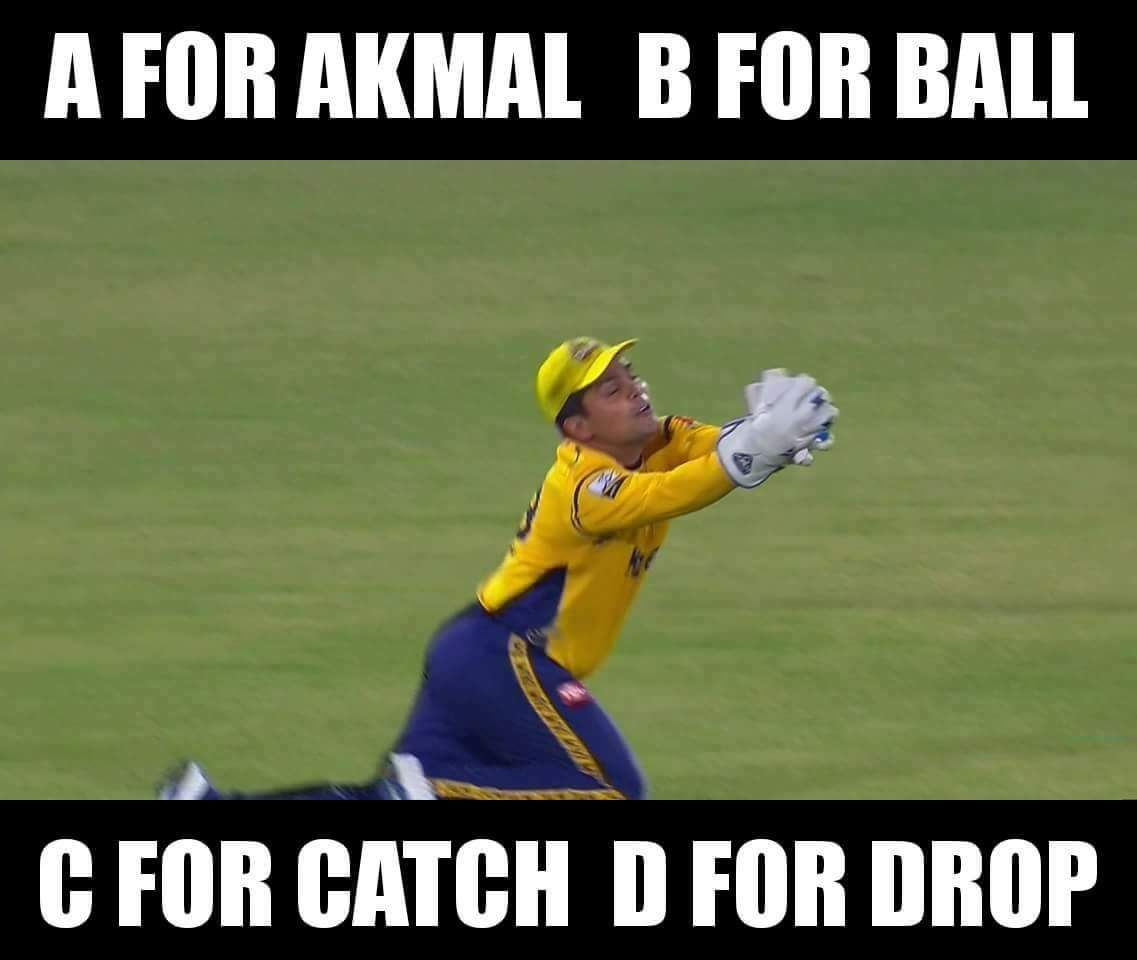 Skipper of Peshawar Zalmi, Darren Sammy remained a favourite recurrent character in most memes.
If Kamran Akmal were a participant at the Aurat March!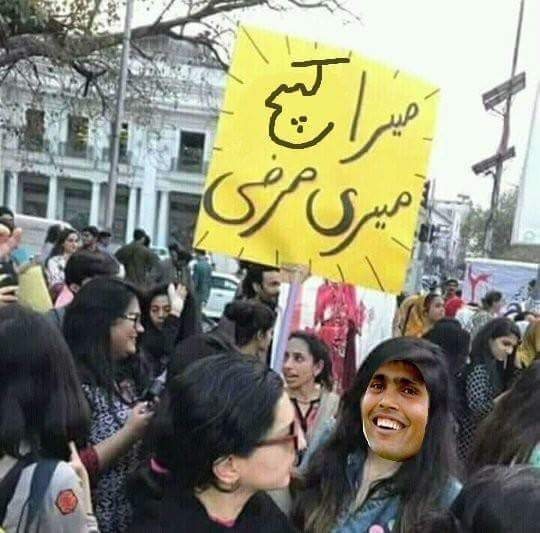 This one was brutal!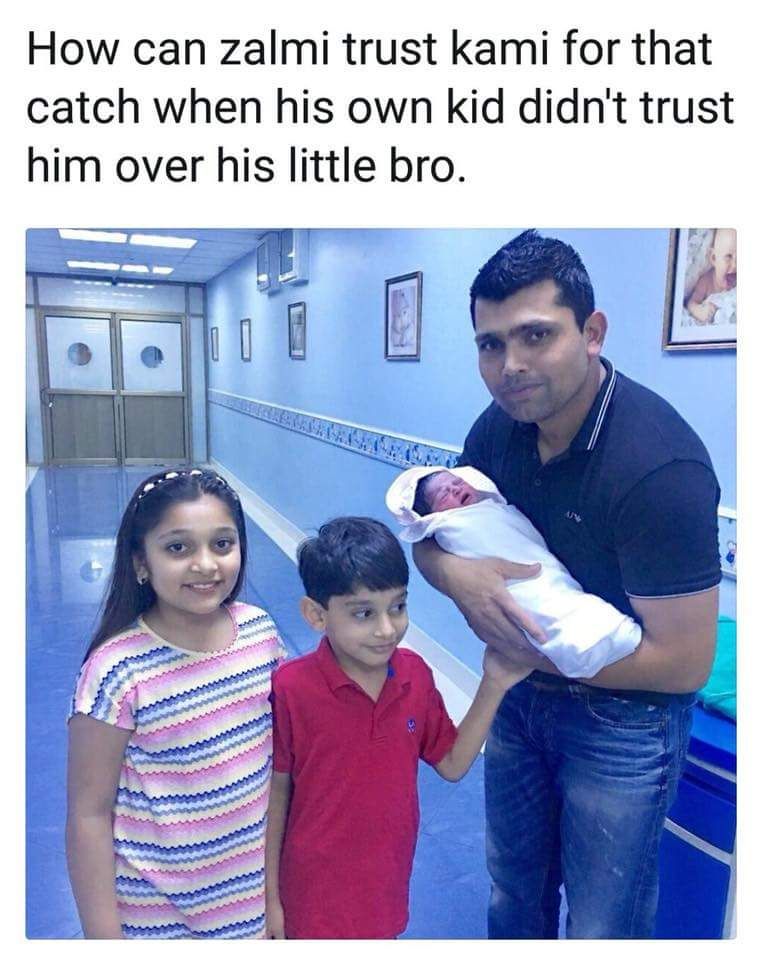 We can't stop laughing!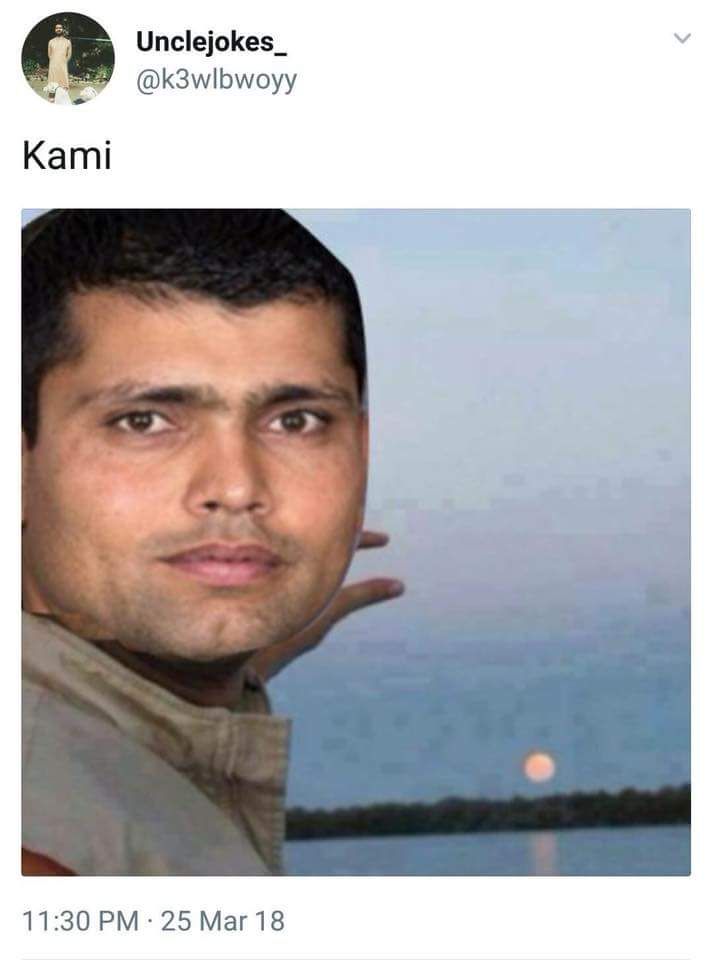 Humour aside, Kamran Akmal had a great run during PSL 3 and there was chatter about his return to the national team. However, with that dropped catch, it seems, we won't see Akmal play for Team Green any time soon.
Read: Twitter In Awe As Ronchi Powers Islamabad United To The PSL Final!
This Pakistani diplomat based in Vienna nailed the whole fiasco when he borrowed Stanley Wolpert's famous lines from Jinnah's biography and gave them a Karam Akmal make-over!
https://twitter.com/hushamahmed/status/977981011702280198
Disclaimer: Some of the images used in this article do not accompany their original sources. If any one knows where they originated, we'd love to credit the meme-makers.