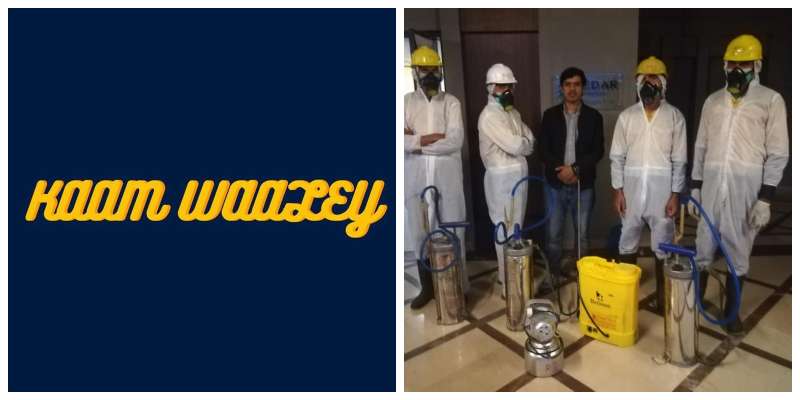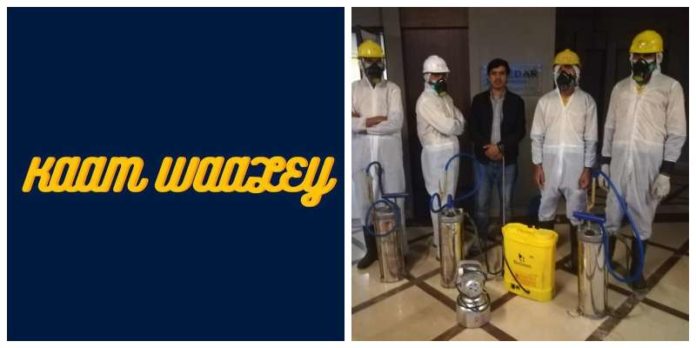 Looking amidst today's generation there are some of those who wish to emerge out of the ordinary, investing their time and energy into something that will not only give back to the people but also showcase various skill sets of their own that can be used to stimulate altruistic actions resulting in the benefit for the abundant lot.
Teenagers running Kaam Waaley, is a home improvement service inaugurated by Ahmed Yousaf Khilji(Founder/CEO). This initiative was later shouldered by Zaeem Gondal, being the COO in driving this service forward.
The main objective and key idea behind this is the promotion of sanitisation and a germ free environment not only for the privileged few but as a whole collectively for everyone who avails the services offered by Kaam Waaley.
In order to give back to the society and help the citizens of Pakistan combat COVID-19, they are providing FREE Disinfection Services at Public Places( Mosques, Churches & Orphanages).
A deeper dive into the works going on here at Kaam Waaley include plumbing, electrical repairs, fumigation, pest control, water tank cleaning etc. Some of the readers might be thrilled to read that Kaam Waaley also provide disinfection services, that is unarguably a dire need at a crucial point in a time like today when the COVID-19 virus is at its peak.
Also Read: Traditional employment v/s Entrepreneurship
All these services and much more for the customers are provided by acting as a middle man and connecting workers already available in the market with the customers needing help with finding service providers.
The workers hired here are verified with complete background checks to ensure safety and truly encompass the idea behind Kaam Waaley that vouches for safe sanitation services for everyone.
Providing easily manageable services also in turn provides hundreds of employment opportunities to many lower class recipients that are facing the extreme end of the current situation of lockdown.
These people are being fully educated regarding the importance of sanitisation and hygiene to guarantee the safety of the customers and their family that is promised here at Kaam Waaley. Customers residing in Lahore, Karachi and Islamabad may feel free to immediately contact 'Kaam Waaley' and reap benefits from the services they provide.
Services may also be provided via website contacting or by simply placing a call. A new service will be launched in the near future which will definitely conquer the market, so for all readers to stay in the loop visit their website and social media platform pages and stay connected. As their saying goes #AapkaKamAbHamara!