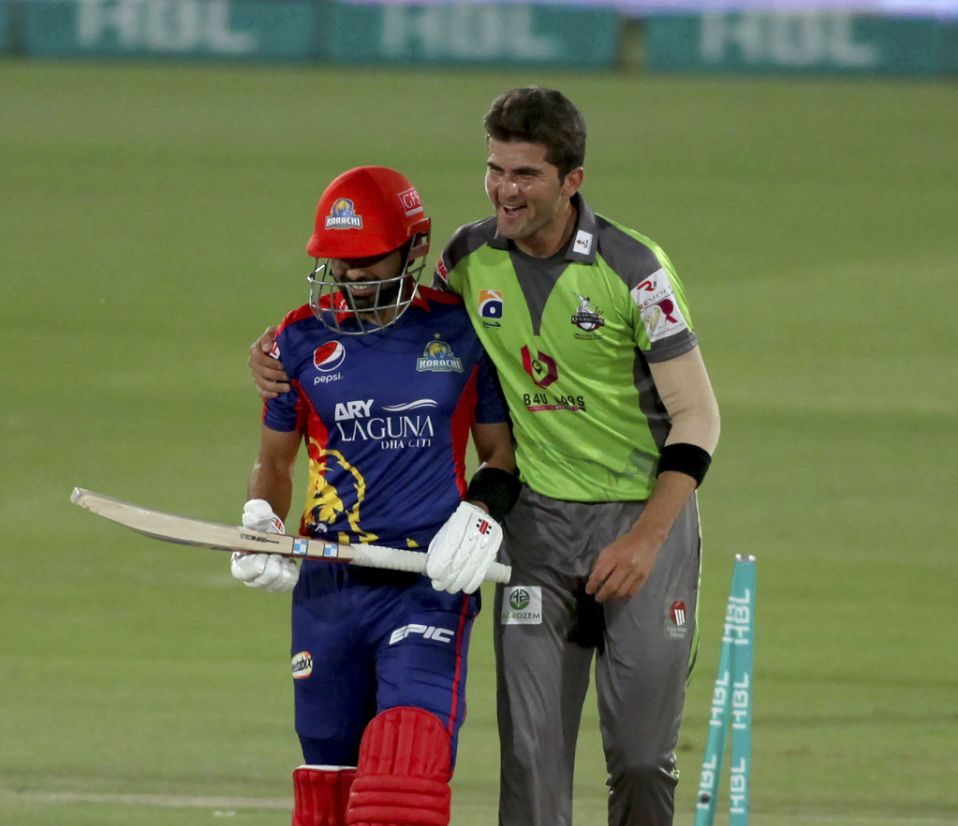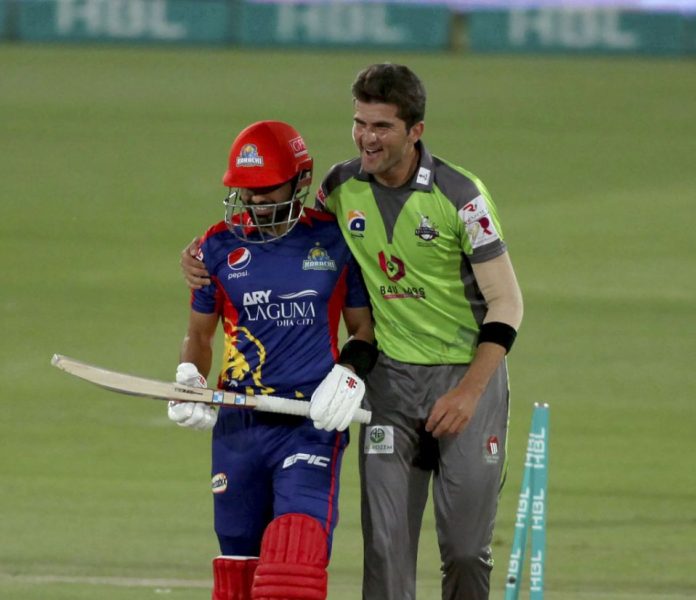 Lahore Qalandars' pacer Shaheen Afridi clean-bowled Karachi Kings' opening batsman Babar Azam during the 11th match of PSL 2021 at Karachi's National Stadium; and that was probably one of the most anticipated moments of the entire game for cricket fans in the country and beyond.
Also Read: Sharjeel Khan Opens Up After Scoring The First Century Of PSL 6
With Karachi and Lahore being arch-rivals and two of the top players coming face to face with one another, and on top of that Azam's dismissal was one of the most talked-about moments from the match.
Here's how it happened:
The internet couldn't help pouring out their love for Shaheen Shah Afridi who is arguably one of the best-rising fast-bowlers in the country.
However, what truly won Pakistani Twitter's hearts was not Azam's dismissal, but the moment where Afridi discarded his signature style celebrations went for celebration only to put a shoulder around Babar Azam. No wonder this was a wonderful gesture from the pacer.
Indeed sportsman spirit tops everything else.
Also Read: Memes Galore After Shafqat Mahmood Announces Reopening Of Schools From March 1
The fans had to put aside their rivalry for a moment, only to root for Afridi over his brilliant camaraderie.
Fans were in awe of Shaheen Afridi over his sportsman spirit after dismissing Babar Azam.
And, of course, they showered the youngster with all their love.
Have something else to add to this? Share it in the comments section.