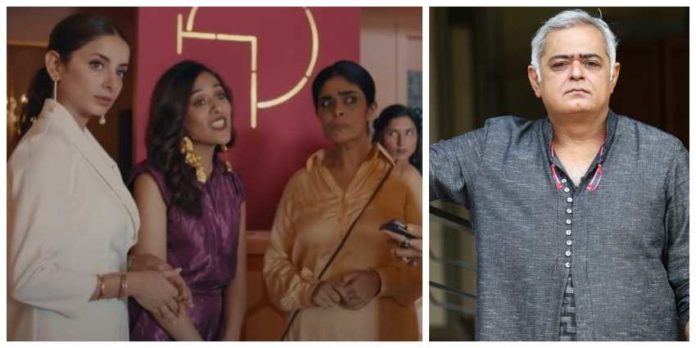 Cake director, Asim Abbasi has released his web-series Churails on the Indian virtual platform ZEE5 and it won't be wrong to say that it has won the hearts of the critics and the people in general.
The web-series has been a hit across the border too as Indian film directors are also lauding Churails for its quirky content!
Omerta director, Hansal Mehta took to Twitter and commended Asim Abbasi's work for being "fun, sharp and super cool."
Also Read: #Churails: 8 Tweets That Will Make You Go, "Legit!"
He wrote, "What struck me was how many of the elements of the show paid homage to the work of Anurag Kashyap."
Asim Abbasi thanked the director and shared that he's a huge admirer of their work.
Also Read: Sonu Nigam Is All Praise For Young Pakistani Singer Hadia Hashmi After "Bol Hu" Left Him In Tears
Earlier, Anurag Kashyap while praising Asim Abbasi's work had tweeted that he couldn't wait to watch this series.
You can watch Churails online on Zee5.