Pakistanis stand by Noor Mukadam to demand justice for her as a sessions court in Islamabad set October 6 as the date for charging the prime suspect, Zahir Jaffer, and 11 other accused in the murder case.
Additional session judge, Ata Rabbani presided over the case, in which the police presented six suspects, including the main suspect, Jaffer to the court.
There are 12 suspects in the murder case, and all of them have been provided with copies of the challan. Moreover, all accused have been summoned to appear before the court on 6 October.
Read: Gruesome Details Emerge In Noor Mukadam Case As The Investigation Continues
The suspects who have been charged for trial include Zahir Zakir Jaffer— the prime suspect in Noor's murder, his parents Zakir Jaffer and Asmat Adamjee, three household staff members Iftikhar, Jan Muhammad and Jameel and six Therapy Works employees including Tahir Zahoor, Amjad, Dilip Kumar, Abdul Haq, Wamiq and Samar Abbas.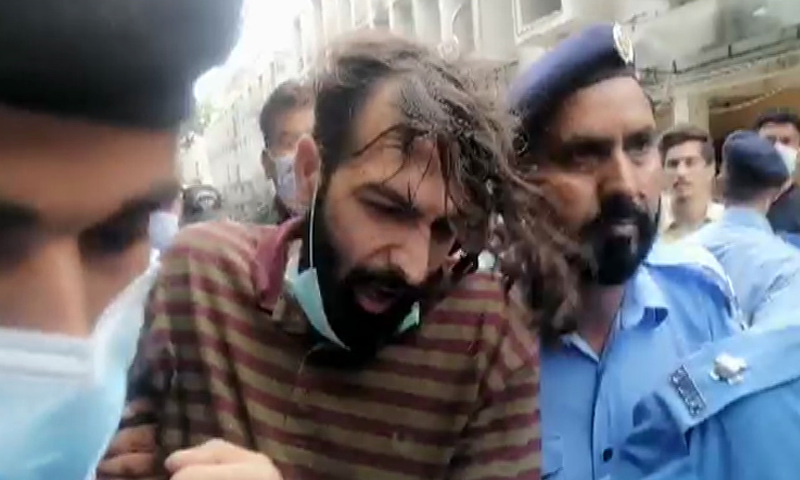 The IHC reserved its ruling on the bail application of accused Zahir's parents, Zakir Jaffer and Asmat Adamjee till the conclusion of the hearing.
As the sessions court decided a date for the trial, people gathered in protest to demand justice for Mukadam. They spoke out against the regressive people who normalize toxic, abusive relations between men and women.
Noor's father, Shaukat Mukadam who was also a part of the gathering commented that it is now his mission to make Pakistan's streets, homes, and elsewhere a safe place for women.
Besides the protesters, social media users have also joined forces to demand justice for Noor and to call out the culture of brutality.
They even asked others to join the movement and raise their voice against injustice.
Have something else to add to this? Write in the comments.