Pakistanis absolutely love extravagance when it comes to weddings. We saw that reach the next level when a groom in Islamabad hired a helicopter to fly to his bride's home in AJK (Azad Jammu Kashmir). And as expected, this was declared as one of the most expensive weddings in AJK.
Read: If Magnificence Had A Face: Hosts Give Away Packed Phones At Faisalabad Wedding As Gifts
In the video, doing rounds on social media, the groom can be seen making a grand entry at the wedding venue by landing from a helicopter, while the guests awaited his arrival.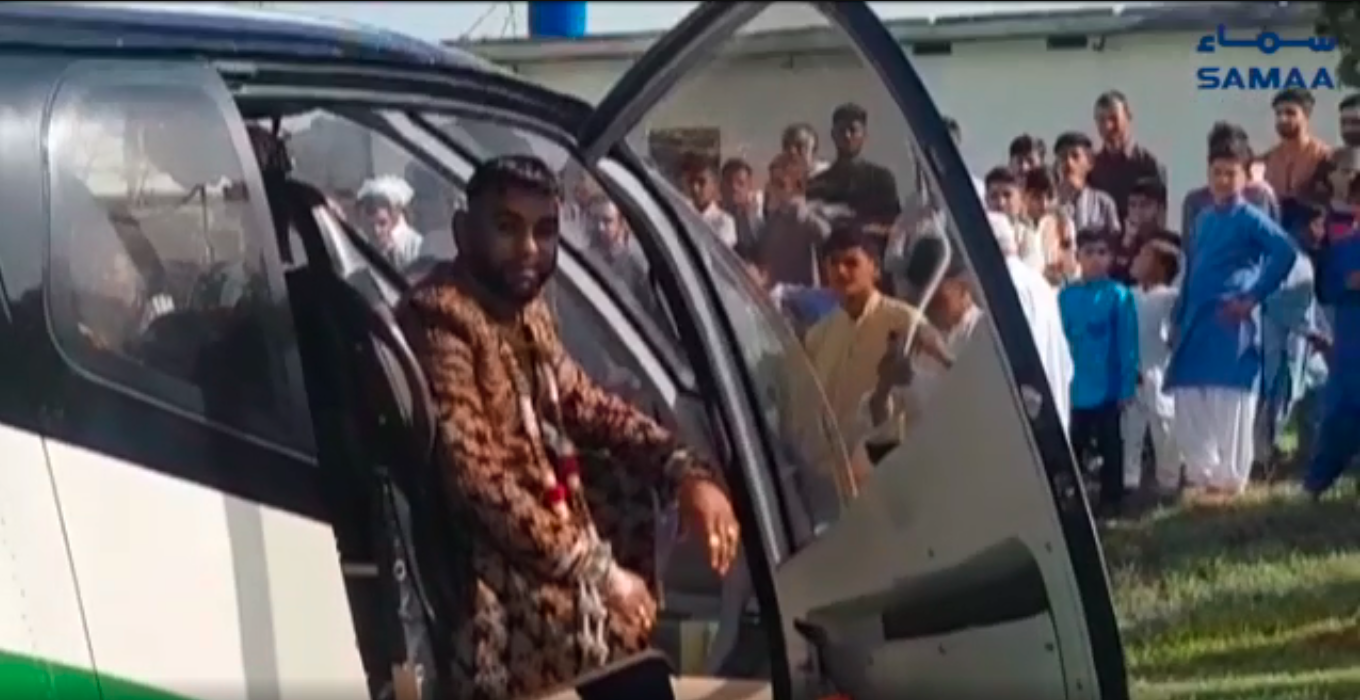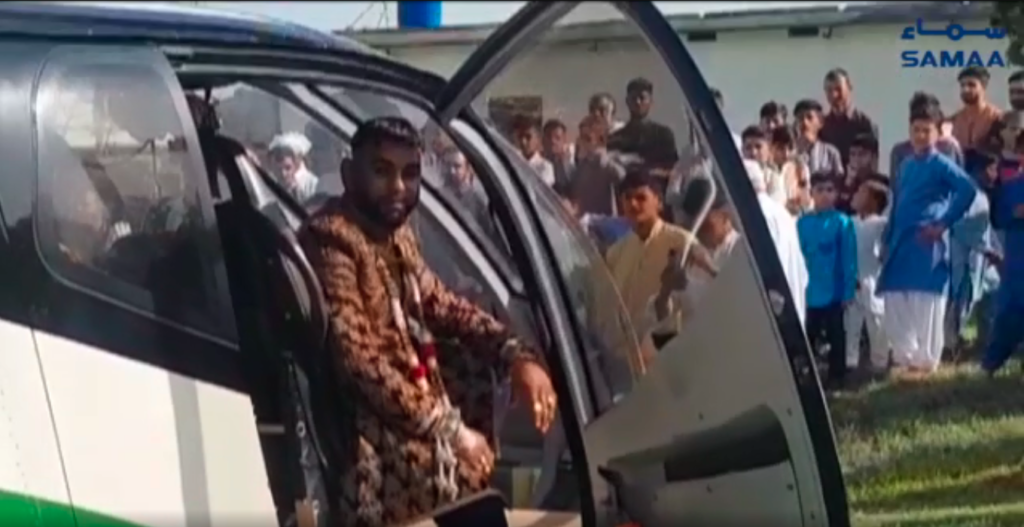 Apart from the groom, the whole baraat also made an appearance at the wedding in luxury cars.
Read: Public Outraged Over The Lack Of COVID-19 SOPs At The Launch Of Maulana Tariq Jameel Clothing Brand
According to several media reports, the groom, Raja Sohail is a British trader, who flew from Islamabad in a chopper to his bride's Bratla village in Kotli, Azad Jammu and Kashmir.
Not only did he make a lavish entry, money and rose petals were also showered from groom's chopper.
According to reports, it is a custom in Pakistani weddings to shower rose petals on the guests arriving at the wedding, but Raja Sohail and his brothers took it a step further to make a statement, and the scenes were witnessed by many.
Read: In A First, A Pakistani Couple Makes An Entry With Their Son At Their Walima!
Sohail's brothers covered the roads from Harraya village for a marriage hall situated at Phalia Road with rose petals and currency notes to mark the arrival of the groom.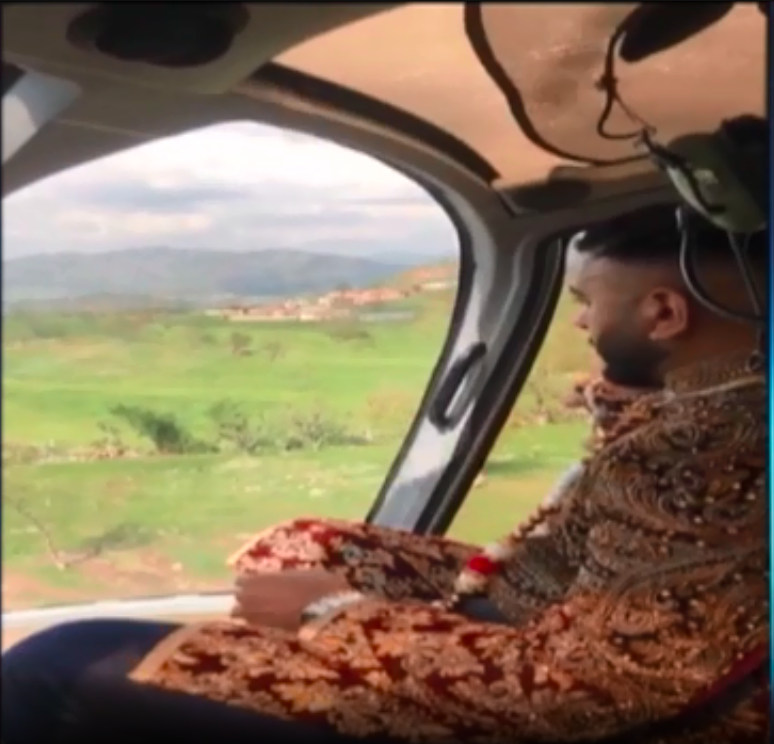 Have something else to add to this? Write in the comments.