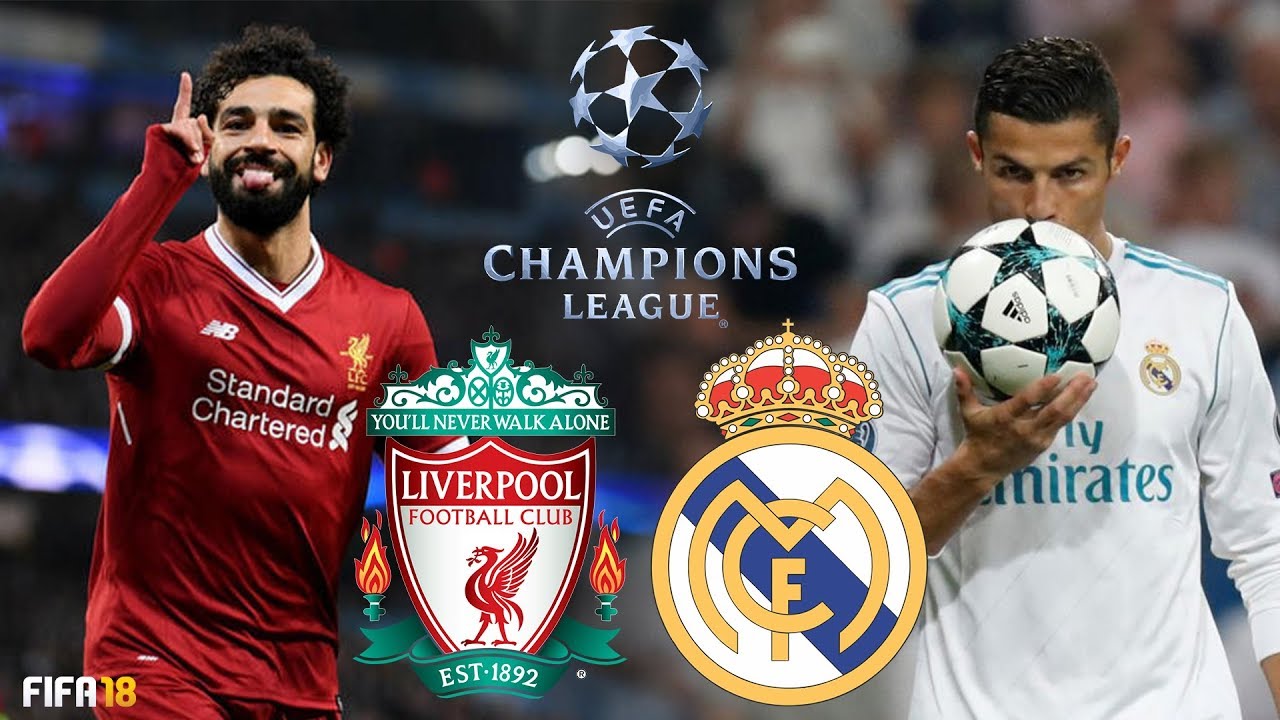 The final of UEFA Champions League 2017-18 between Real Madrid and Liverpool is just around the corner and the fan-base of both the clubs is super excited.
This all important final can be Real Madrid's saviour and the only silverware they can bag this season.
Read: Football Fixtures In 2018 That You Should Not Miss!
The situation is more or less the same with Liverpool FC who played fantastic football for the past year and its their only chance to add the winning medal this season to their names. Most probably, the biggest chance they had in the last 10 years or so.
Whoever the winner may be, we are up for a cracking final at Kiev on 26th for sure.
Let's have a look at the final selection of players, teams, tactics, stats and much more.
The Style of Play!
What Real Madrid Has In Store
Discussing Real Madrid, Zidane has instilled the attacking style of football mostly relying on crosses. His fullbacks go high up the pitch sending balls into the box only for the front line to capitalize.
We have seen Zidane heavily relying on the left side where Marcelo, Kroos and Ronaldo, the three finest of the squad are present. Most of Madrid's attacks are initiated from the left side.
Zidane's team is also capable of scoring on counters, a feat they seem to have mastered to surprise the opponents when they are pressing hard and playing high up the pitch.
Zidane also has a thing for blending in new talents with the stars of his team. We have seen Asensio, Vazquez, Kovacic getting more minutes this season, and players like Theo and Vallejo being included in the squad at times.
However, there remain some question marks about the defensive line, with Real Madrid almost throwing away commanding positions in the last 8 against Juventus and in semi finals against Bayern. Defensive problems continued in Laliga as well where the whites allowed 3 goals to Sevilla and blew away the lead of 2 goals against Villareal on the final game week.
What Liverpool Has In Store
When it comes to Jurgen Klopp, the German is well known for his all out attacking and high pressing footballing mentality. His players play at high intensity pressing their opponents. His 4-4-3 formation, when attacking, becomes some what like 3-4-3 where the two midfielders help the front line, mounting pressure on the defensive lines.
When we look closely, the Reds usually start pressing after the fifteenth minute mark of both the halves, where mostly the other teams sniff the situation and are preparing to settle. Against City in their league fixture, they scored 3 goals at 59′ 61′ 68′. Against the same opponent in UCL they scored at 12′ 20′ 31′. Against Roma in the 1st leg 3 goals came at 56′ 61′ 68 and in the 2nd leg at 9′ and 25′.
Liverpool under Klopp has maintained this mentality i.e once you score a goal, keep pressing, try to bag as many goals and kill the game there! This will be their key weapon in UCL.
Liverpool penetrates from the center and since Salah is playing on the right wing, their focus has been that area this season.
Liverpool lacks the flare in mid since Coutinho's departure but Milner and Emre Can are there to makeup for that.
Defending has been a worry for Liverpool all season, but since the arrival of Van Djik they have been pretty decent at the back yet the English side continue to leak goals in the final minutes of the games, which can cost them heavily.
What's the Managers' Record Like?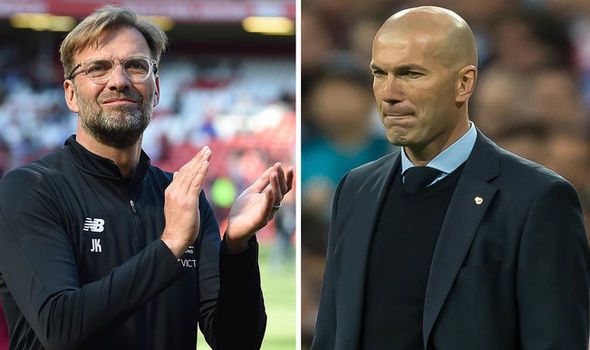 Some previous records if are taken into consideration, Jurgen Klopp has lost 5 of the 6 finals that he has managed, which includes a UCL final loss against Bayern when he was in-charge of Borussia Dortmund. The latest loss he received in a final was in the Europa League final at the hands of Sevilla, when he was managing the same Liverpool team.
On the other hand, Zinedine Zidane has managed only 4 finals in his career, winning them all including 2 Champions League Final and 2 Club World Cup Finals.
Defense of the Two UCL Finalists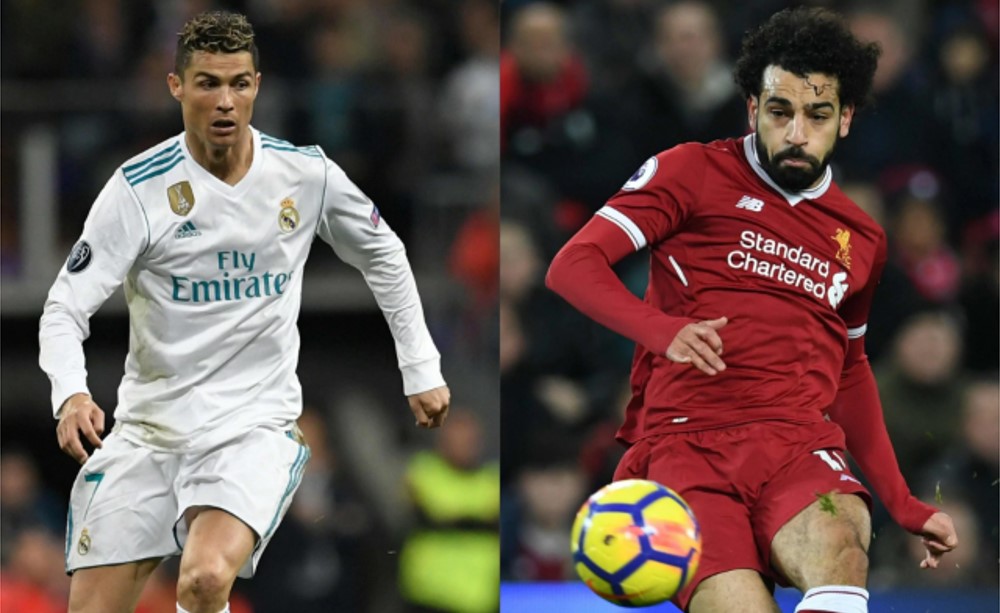 Starting off with Liverpool, they play a 4 man back line and the expected starters would be Trent Alexander Arnold, Lovren, Van Djik, and Robertson.
Liverpool's defense this season can be divided between pre-Van Djik and post-Van djik. Since his arrival at Anfield in January, the Reds defense has turned into a solid one. Van Djik has been so sensational for the Reds that he had made even Lovren look decent. If you are a Liverpool fan, you would need him more than a 100% on the weekend.
The full backs have been excellent in UCL especially Alexander Arnold who completely shut Sane down over the two legs in Quarter finals and numbed their left side, a trick which will also be on their cards against Real Madrid. On the other hand Robertson has great abilities going forward and making crosses. His battle against Carvajal will be interesting to see.
Lovren will be the weakling in Liverpool's defense, and Madrid will be looking to exploit him with Ronaldo and Benzema.
Karius in front of goal has been great for the past few games but has been fully turned into shambles in chaotic situations in the box.
One issue with this team that has been very consistent is that they leak goals in the dying moments. Against City in January they conceded a couple in the last 7 minutes and against Spurs a last minute penalty.
On the otehr hand, Real Madrid is fond of scoring last minute goals, so Liverpool has to be very careful in the chaotic final moments there.
Defense of the Two UCL Finalists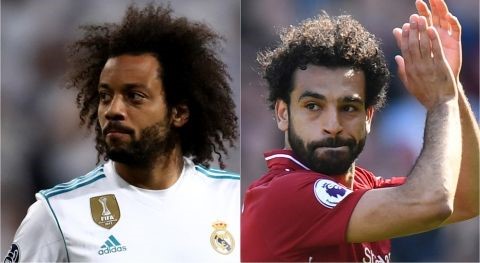 The Los Blanco's defensive stories are not very famous but they have a very strong back line who guard their goal.
Ramos and Varane would most probably start as the center backs while Marcelo and Carvajal will be the full backs.
Ramos brings up a great character in the team and steps up in big games. His brilliance will surely end Liverpool's chances of winning.
Varane has been shaky at times but had great games against Bayern and Juventus.
Marcelo has been criticized for his sloppy defending recently and many people are giving Salah an edge over him, but remember this is the same guy who has been troubling Robben every time Real Madrid met Bayern. There might be a dip in his form but in the big matches he never disappoints.
Read: Wrap-Up 2017: The Best Football Moments Of The Year
Carvajal will be coming back from injury and Real Madrid need his best on Saturday eve as he will be facing a huge challenge.
Keylor Navas was exceptional against Bayern and Juve, and Spanish side would hope that he continues his run in the final.
Real Madrid have lost commanding positions in the recent games and have given their opponents a chance to come back. A mistake that can take UCL from them; they need to stay focused until the last whistle.
The Midfield Analyses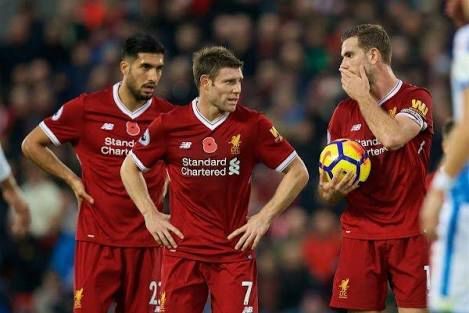 Liverpool plays a typical 3 man midfield and chances are that Milner, Henderson and Emre Can will start for them. However, doubt remains over Can's fitness and in case he is not fit enough Wijnaldum will be Klopp´s choice.
Milner has been one of the finest for the reds over the years and he will be crucial on the left side as he likes to take the ball with him to the box and play a minus to the forwards.
Henderson plays on the right and holds the mid but his performance has not been world class in recent times.
Emre Can and Wijnaldum are the box to box midfielders mostly fulfilling defensive duties. Both the midfielders irrespective of which one starts will have a huge role in the big final to play.
When it comes to the midfield of Real Madrid, they have the finest lot in the world hands down.
Modric, Kroos and Casemiro to start for sure in the big match while Isco can be included if Zidane opts a 4-4-2 formation.
Casemiro is the wall which protects the back four and how he troubles Firmino will be interesting to watch as Casemiro stays pretty deep and sets himself between Ramos and Varane when the full backs are charging up.
Kroos likes to run the show from the left and usually coordinates with Marcelo and Ronaldo building up the attacks. His long balls are perfect enough to create restlessness in Liverpool's defense.
On the other hand, Modric is the engine that makes those beautiful turns and jaw dropping passes creating chances for goals and equally contribute in tracking down the players.
This will be the main area where Liverpool can lose the final as Madrid's mid is far more superior, far more experienced and knows the pressure as they have played 2 UCL finals in the last 2 years.
The Red Hot Forwards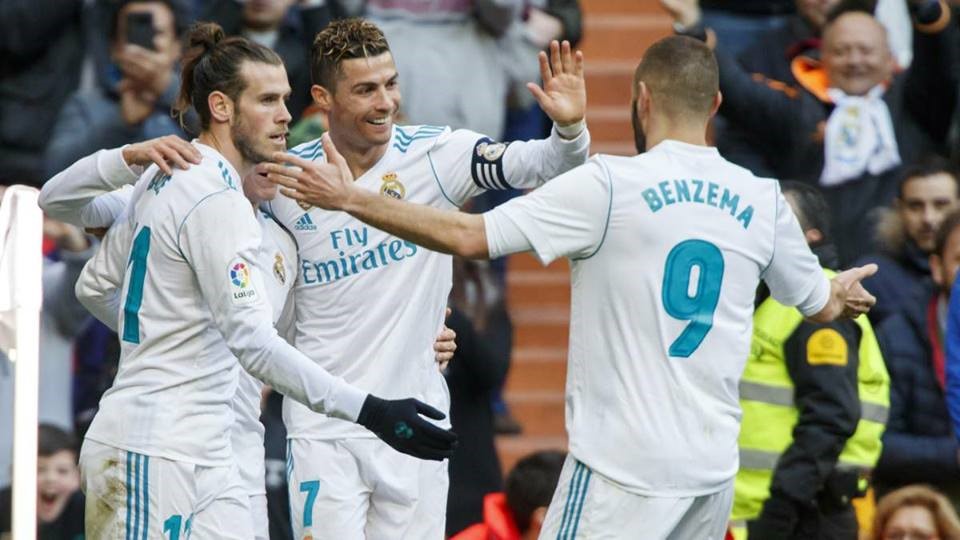 We have the golden boot winner of Premier League, Mohammad Salah who has bagged 10 goals in this UCL taking his toll to 44 goals this season. The Egyptian is having a terrific season since his move to Anfield last summer and has played a major part in taking his team to UCL final. He will be the key to their triumph and they will be relying heavily on him.
Next to Salah is Sadio Mane who also had a great UCL, with 9 goals including a hat-trick in the competition. Mane has been under-performing this season keeping in view his previous performances but he will be keen to get his name on the score-sheet this weekend.
Roberto Firmino completes the attacking trio who also managed 10 goals in UCL this season. The Brazilian is the dark horse of Liverpool who has played brilliantly upfront, scoring plus setting up Mane and Salah on numerous occasions.
The attacking trio of the English Club has been firing at all cylinders this season sharing a mammoth total of 90 goals with 28 in UCL alone.
Madrid's defense needs to stay very focused, else the dream of 13 may not be fulfilled at Kiev.
Real Madrid's attack consists of Bale, Benzema and Cristiano Ronaldo. The infamous "BBC' has been off color this season with 20 goals to their name; only Ronaldo finding the back of the net 15 times.
This season was another one to forget for Gareth Bale. The Welshman struggled with injuries and mostly came off the bench this UCL. Isco has been chosen over the forward by Zidane who has been brilliant for the whites over the course of the season. Bale has only netted once this UCL campaign but in his last 3 LaLiga games he has shown his best performance which can earn him a spot in starting 11. Bale is physically strong and can give tough time to Van Dijk salvaging something out for his team.
Benzema's 4 goals are also not very fancy but his all important brace against Bayern was good enough to take the whites to the Kiev. His presence will be the key as he will be dragging a defender or two with him in the box making space for Ronaldo.
Last but not the least, the King of UCL, Mr. Ronaldo has been in top form this season scoring a whooping 15 goals. Spearheading the Madrid's attack, he also scored twice in last year's final against Juventus and will be looking to repeat the feat this year again against the Reds.
Madrid also have good attacking options in Vazquez and Asensio who can change the game in the blink of an eye!
In a nutshell, we are all ready for a cracking final at Kiev tonight between the two European giants, so lets hope the best team wins!