Owners of Café Cannoli horribly mocked their manager over his broken English and netizens are not having it.
Also READ: Drunk Woman Assaults Police Outside A High End Restaurant In DHA Lahore & Of Course Viral!
Uzma and Diya, who own Cannoli asked their manager to introduce himself in English out of sheer 'boredom.' And when he failed to do so, they ridiculed him saying "So, this is our manager who has been with us for nine years. This is the beautiful English he speaks."
Awais, the manager who has been with Cannoli for the past nine years told in the video that he took 3 whole courses for speaking English. On his inability to form a sentence in English, one of the owners ridiculed him saying, "this is what we paid for."
The viral video is a great representation of how vilely these privileged Pakistanis treat their old employees.
It also goes to show how elitist behavior is still prevalent in our society, and the obsession with speaking correct Angrezi with an accent runs so deep. Pakistani social media users are rightfully calling them out and have deemed their behavior as outright crass, tone-deaf and elitist.
Not just that, they have also planned to boycott the restaurant altogether.
Also READ: Dance Party At Malam Jabba Lands LUMS Students & Hotel Management In Hot Waters
The video was even posted on their restaurant's Instagram page, but it looks like it has now been deleted due to the flak. Not just that, the backlash is so huge, and quite rightfully so, that their rating fell to a 3.0 out of 5 on social media. On top of that, Facebook had to restrict reviews on their page because apparently they were getting too many.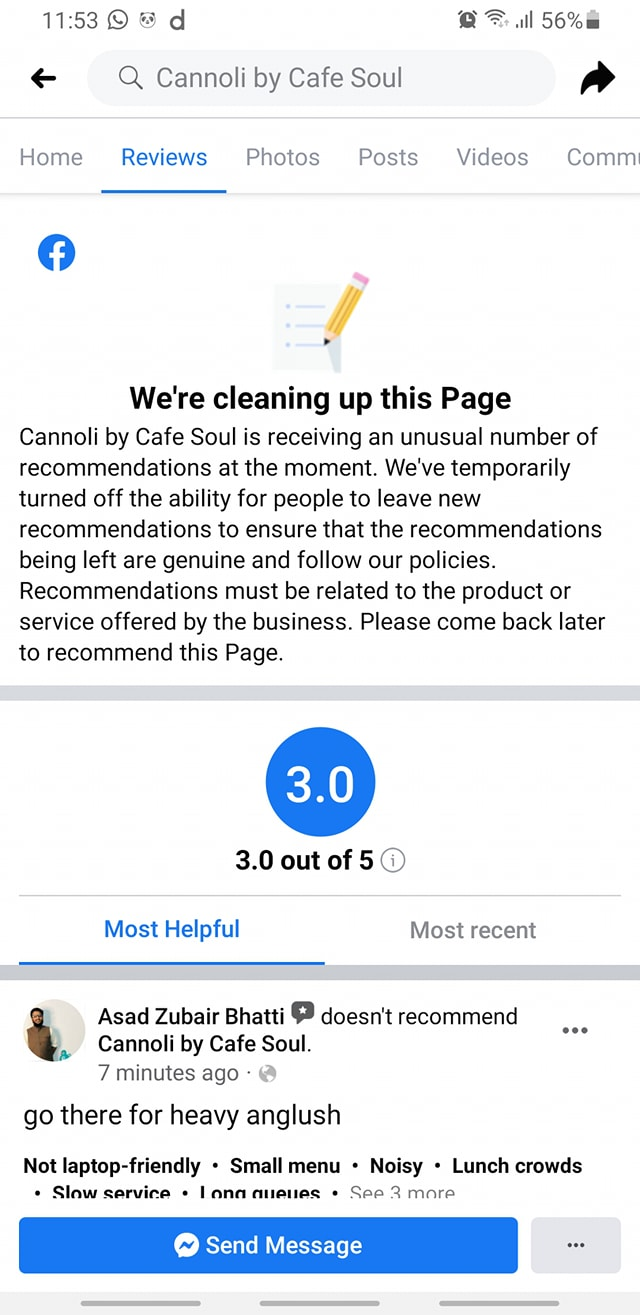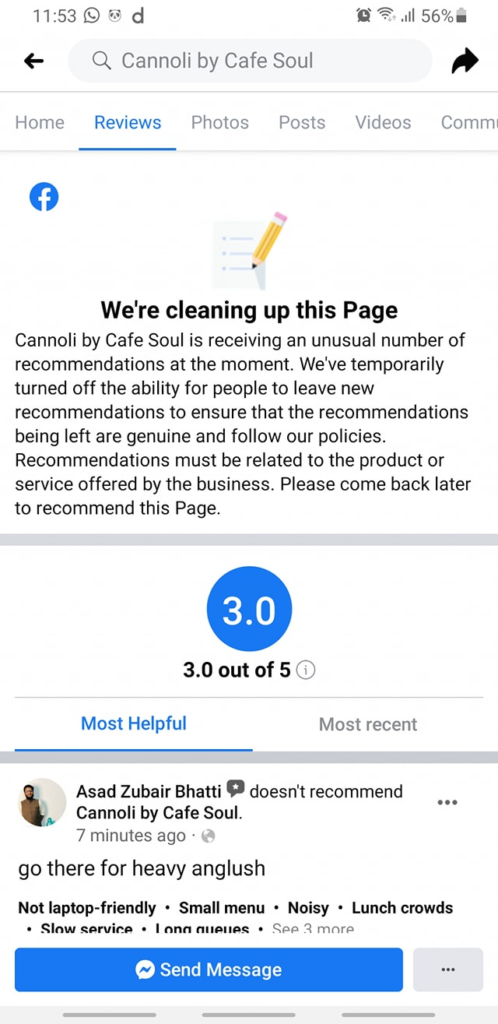 And, this just doesn't stop here, people on Twitter have actually planned to bring their rating down on both Facebook and Google.
Oh, this is savage!
Some of them have even come up with ways to hit back at them and teach them a lesson or two.
And even tell them that better opportunities await their manager. Somewhere, where he will at least be respected.
Looks like this will get bigger and bitter as #BoycottCannoli is now a top trend on Twitter!
Are you also up for a boycott? Share in the comments.