Reema Khan 'finally' got her first Covid-19 vaccine dose, in the US, where she has been residing ever since she got married.
Legendary actress took to the photo-sharing app to share her experience of getting the first shot of coronavirus vaccine. Khan shared her video getting the shot and captioned it as: "Finally Got the First #covid19 vaccine dose 💉 😷 #staysafe
#ReemaKhan #usa #2021."
Also READ: Despite Successful Trials A Significant Population Of The World Won't Get Covid-19 Vaccine Until 2022
When asked how she was feeling, Reema replied: "I'm fine."
Before that, she posted a video informing her fans that she will soon be getting her first vaccine shot against the novel coronavirus. She went on to pray for Pakistan to get the vaccine too.
And also urged on the importance of getting vaccinated,
Reema looked quite thrilled while getting her Covid-19 vaccine.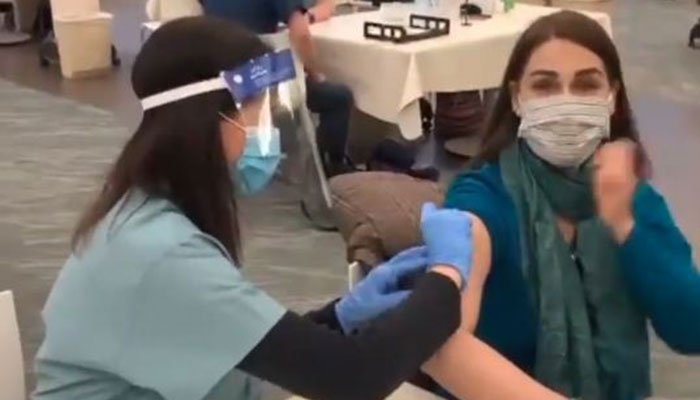 Her fans lauded her for being one of the first few Pakistanis to get the shot. Khan lives in Washington, DC. with her husband Dr. Tariq Shahab, which could have been the reason she got her dose so early.
Actor Imran Abbas also congratulated her on getting her shot,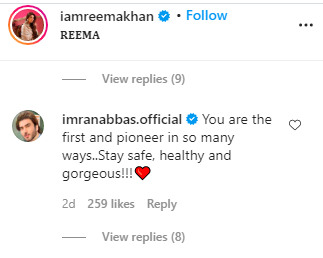 Have something else to add to this? Share in the comments.