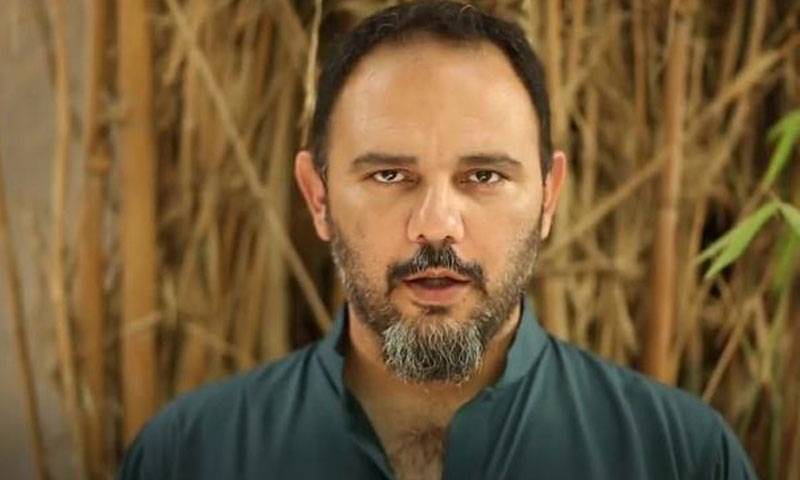 Dawn is one of the oldest and most well-respected media establishments in Pakistan. Known for its progressive line of content and powerful investigative journalistic tradition, urban Pakistanis often look-up to Dawn when trying to authenticate a piece of news.
Naturally then, one expected Dawn to give limelight to Pakistani director, Jami and his shocking account of rape at the hands of a powerful Pakistani media moghal.
As expected, Dawn was one of the first publications on Monday morning to feature Jami's story.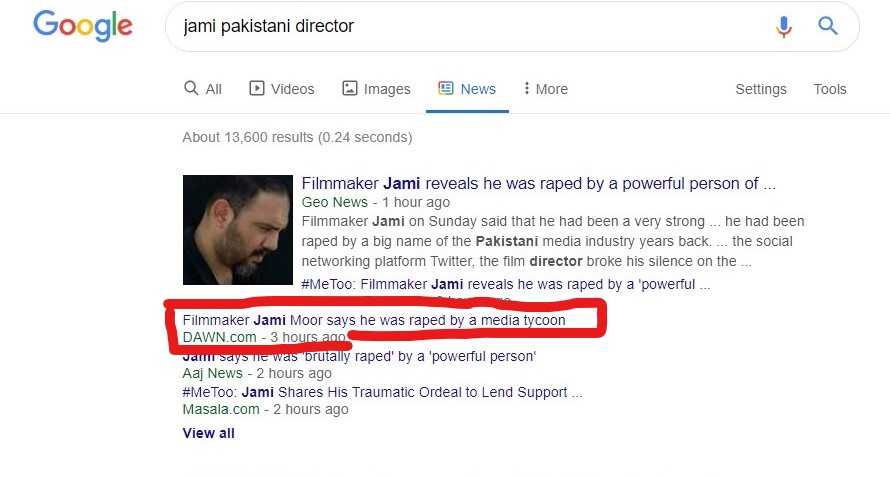 However, by afternoon, in an unprecedented and rather perplexing development, Dawn had taken down the story from all its platforms.
Not only the publication itself but even its employees deleted tweets that carried links to the article titled, "Filmmaker Jami Moor says he was raped by a media tycoon."
Now granted that there was a typo in the title: Jami's full name is not Jami Moor; the latter is in fact the name of his 2015, award-winning film.
This could have been a reason for the story to be deleted from Dawn's social media platforms but it still made no sense for it to go missing from the website too.
Anyone who has ever worked on a news website knows that edits to a story can be made at the back end without the need to delete and/or re-write the story altogether.
We were not the only ones who noticed Jami's story missing from Dawn shortly after it had been published.
When one netizen reached out to Jami to inquire why this had happened, the director's response was rather cryptic.
Just as more netizens began to question, the link to the story that had earlier become inactive became live again – with the typo still in place but the mention of the media tycoon having been removed from the title!
Right now, we're just trying to wrap our heads around this absurd behaviour on such a sensitive story by the country's leading and most prestigious publication.
We do hope Dawn's editorial team has a decent justification for whatever it is that just happened!
Have anything to add? Share your views in the comments below.