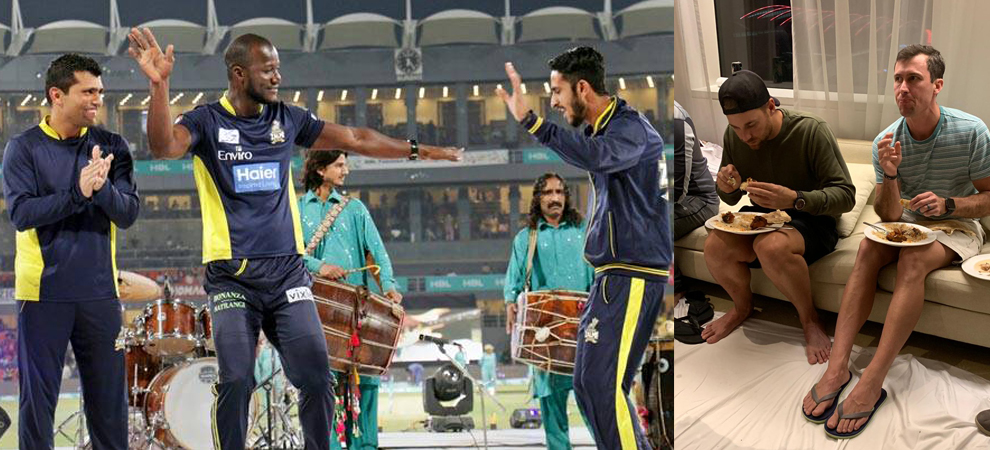 Darren Sammy has been such a big part of Pakistan Super League that we cannot even imagine the tournament without him.
Read: 3 Foreign Cricketers Whom Pakistan Should Be Grateful to This Pakistan Day
Whether it's him donning a turban and dancing to Pakistani tunes…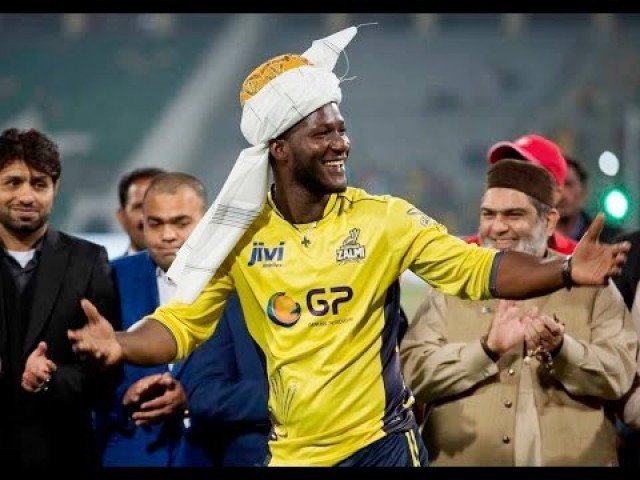 or him conversing in Pashto…
…or him supporting the revival of international cricket in Pakistan, Darren Sammy has won the heart of every Pakistani with his larger than life personality.
Read: Cricketers Who Can Help Peshawar Zalmi In Becoming Champions Again!
However, this picture from a dinner hosted by Javed Afridi for his franchise members demands your special attention!
Like it happens at any big family dinner in Pakistan where cousins are responsible to spoon out food from daigh, here is our very own Sammy doing the same. 😍😍😍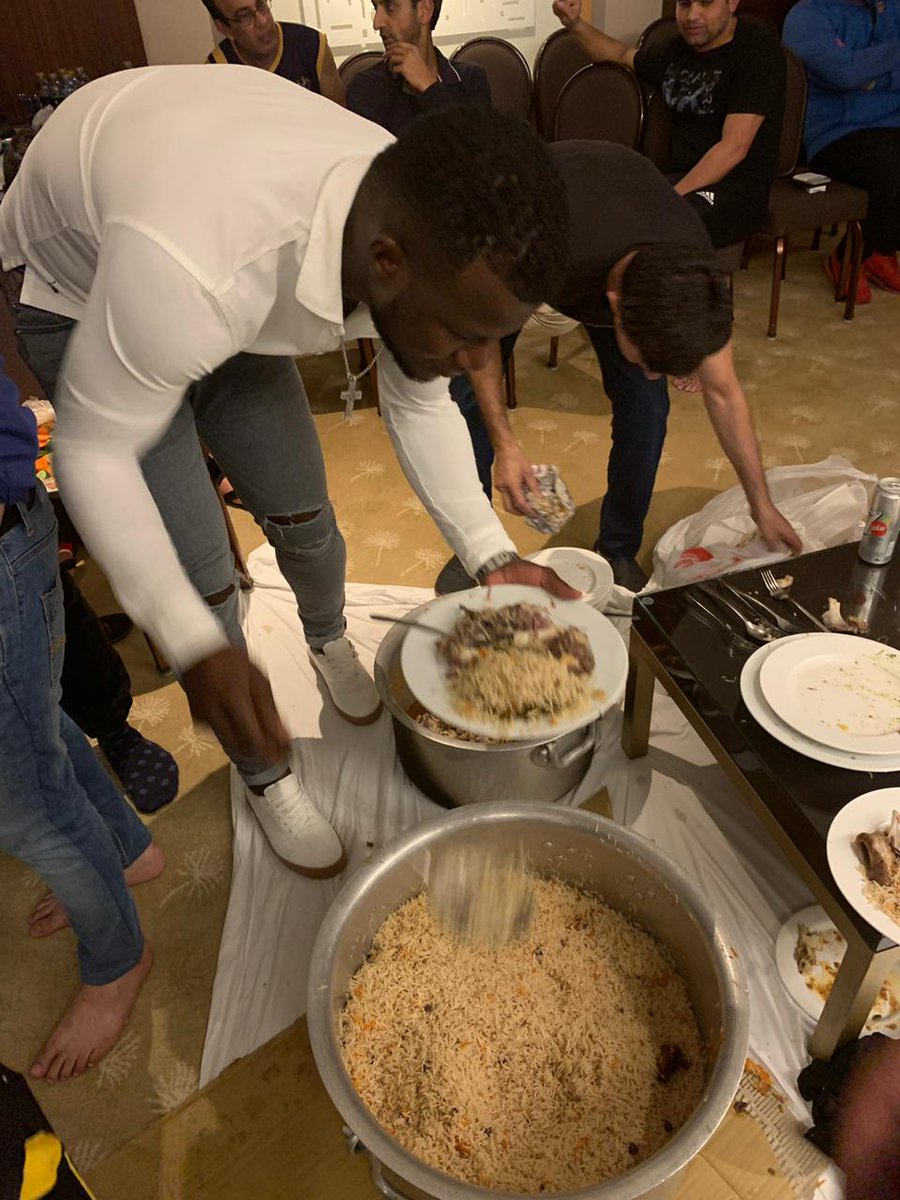 For every ounce of Pakistaniat that he reflects, Darren Sammy should be given with Pakistan's citizenship already! 😍
And also did we mention the rest of the team enjoying the feast full desi style as white Chandnis cover the floor and daighs are all over the place. Take a look!
.@PeshawarZalmi Family Dinner hosted by Chairman @JAfridi10. #HumZalmi #YellowStorm pic.twitter.com/Q2jIiR0FBT

— PeshawarZalmi (@PeshawarZalmi) February 20, 2019
Here's another video of Javed Afridi, owner of Peshawar Zalmi, showing the boys how its done Pakistani style! 😍
Chairman @JAfridi10 hosted a traditional dinner for the @PeshawarZalmi team. The foreign players tried some new dishes & fell in love with the taste. 💛@dmalan29 wants to shift to Pakistan after trying Dampukht. 😍#YellowStorm #HumZalmi https://t.co/xaHTL3vT4w pic.twitter.com/D9u2MhjmeB

— PeshawarZalmi (@PeshawarZalmi) February 20, 2019
Thank you for brightening up our day Darren Sammy! Pakistani internet needed it today! ❤️
Read: Kamran Akmal Dropped The Match Winning Catch During The PSL 3 Final And Twitter Was Unforgiving!