Covid-19 vaccination drive will begin in Pakistan next week, Federal Minister for Planning, Asad Umar, said on 27th January. He added that the front-line health workers will be given top priority.
Umar, who is also the head of the National Command and Operation Centre (NCOC) informed that vaccination centers have been set up across the country and they will be administering the vaccination drive in Pakistan. The NCOC is the nerve center of the government's unified effort against the Covid-19 pandemic.
READ more: Vaccines For Dummy: A Step By Step Guide On How The Coronavirus Vaccine Works
The NCOC head released these details after China pledged to donate 500,000 doses of the vaccines to Pakistan, made by a Chinese firm, SinoPharm. Reports also revealed that doses are expected to arrive in Pakistan by Saturday.
Approved Vaccines in Pakistan
According to a report by DAWN, the drug regulatory authority of Pakistan has approved three coronavirus vaccines so far. They are: China's SinoPharm vaccine, Oxford's Astra-Zeneca vaccine and Russia's Sputnik V vaccine. The report also revealed that there will be a quarterly review of the vaccines based on their efficacy and quality.
Here's How You Can Get Covid-19 Vaccination In Pakistan:
The NCOC has released a detailed vaccination plan for Pakistan.
You can send your CNIC number to the Sehat Tahaffuz helpline 1166 via text or through the NIMS website.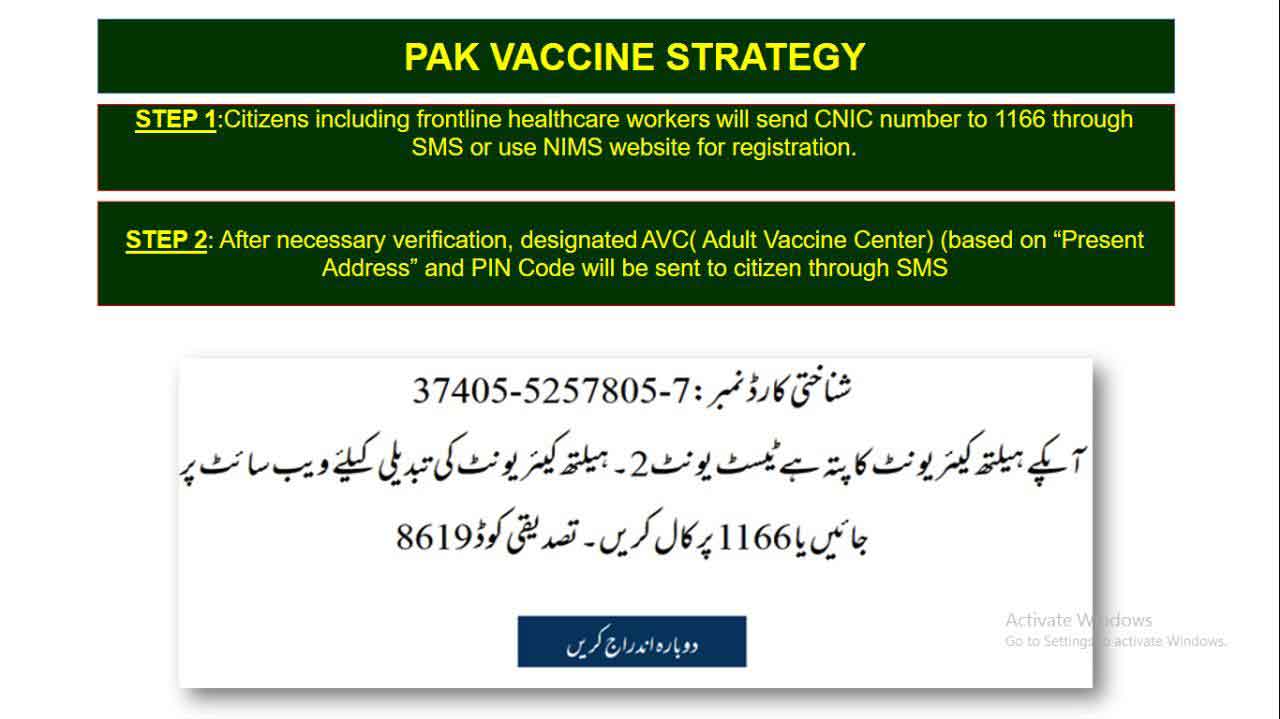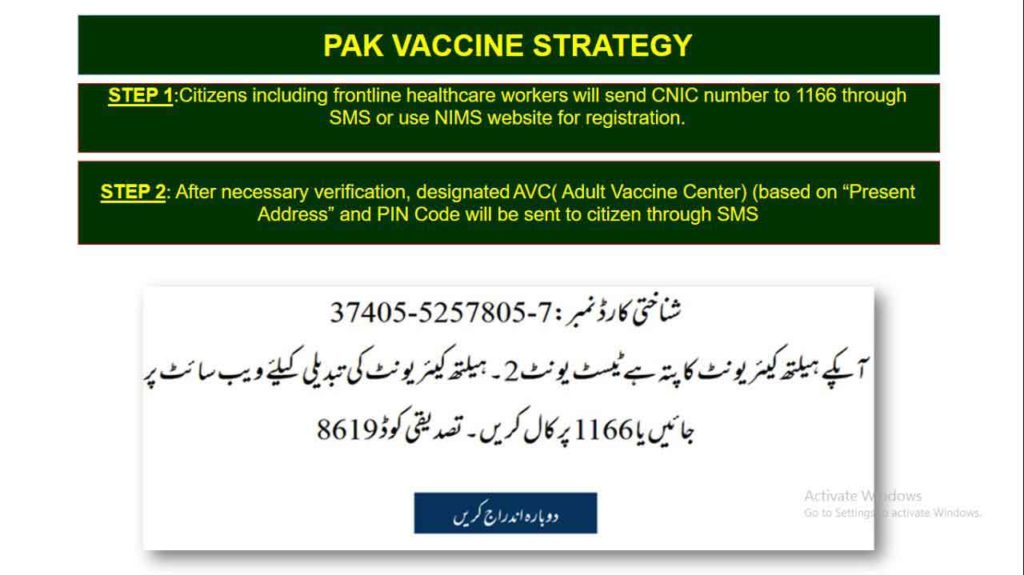 Once the verification process is complete, your registration will be confirmed. After this you will receive details of your Adult Vaccination Center (AVC) along with a PIN code that is unique to you. If your designated AVC is outside your Tehsil, you can get it changed by calling the helpline 1166 or through the NIMS web portal, within five days of receiving the AVC details.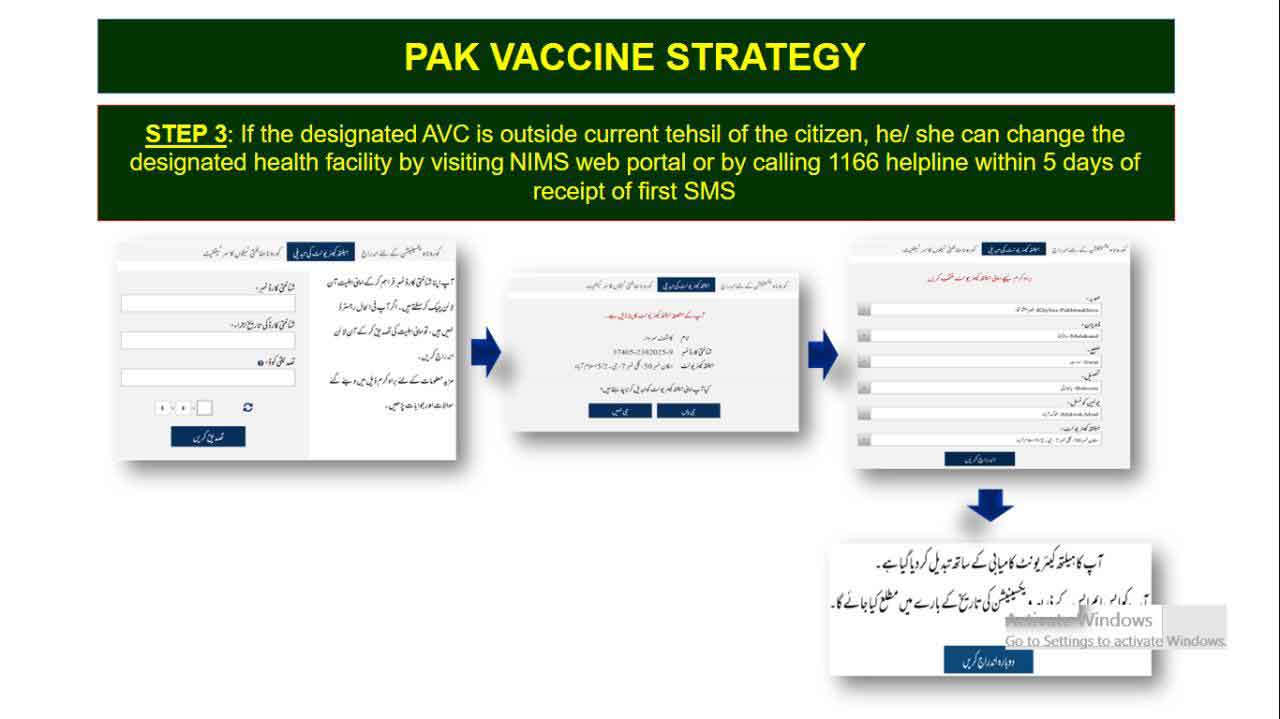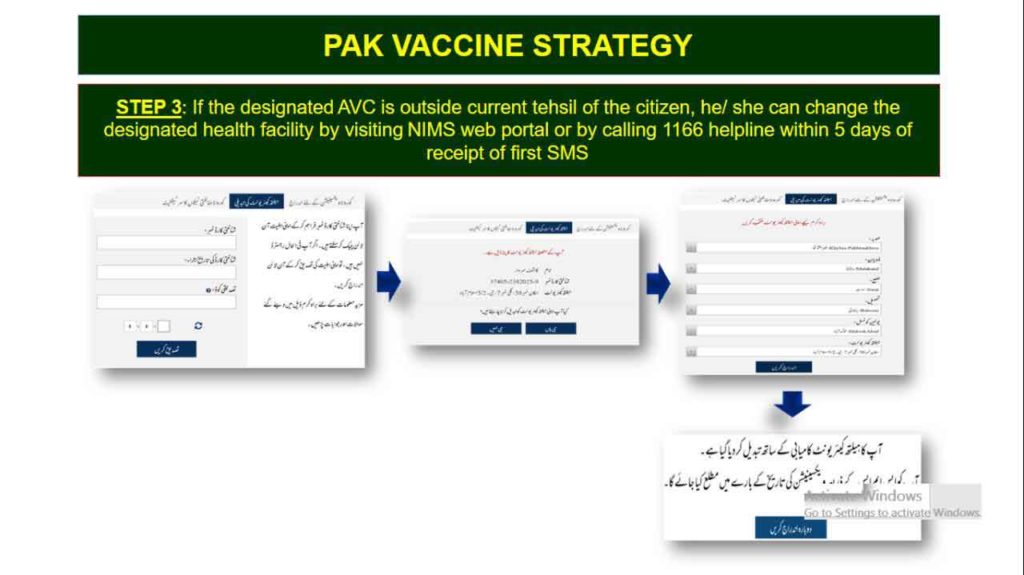 Upon arrival of the vaccine at your center, you will be contacted for an appointment date.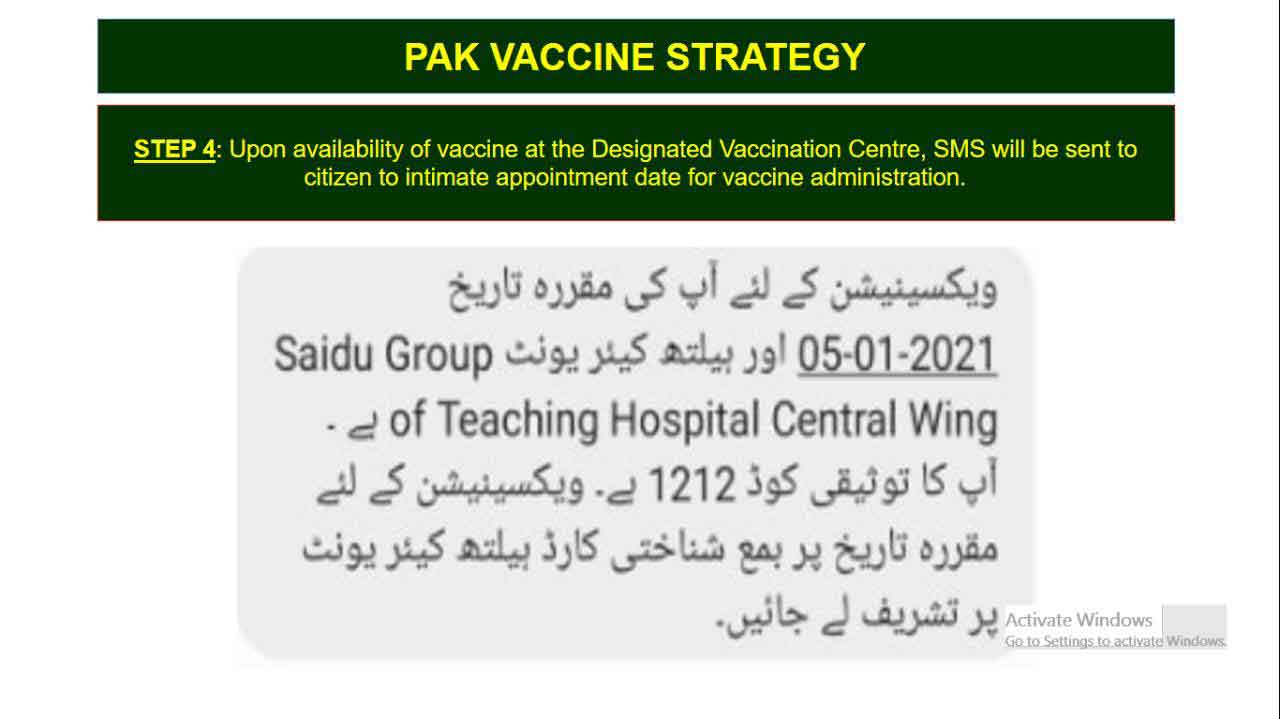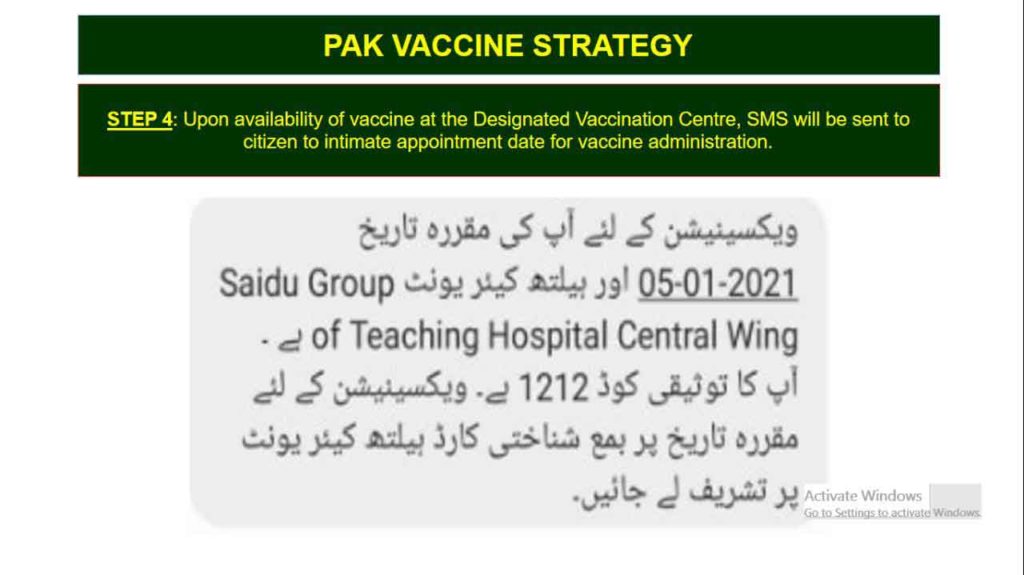 You will have to take your original CNIC and your unique PIN to the center on the appointed date after the completion of registration.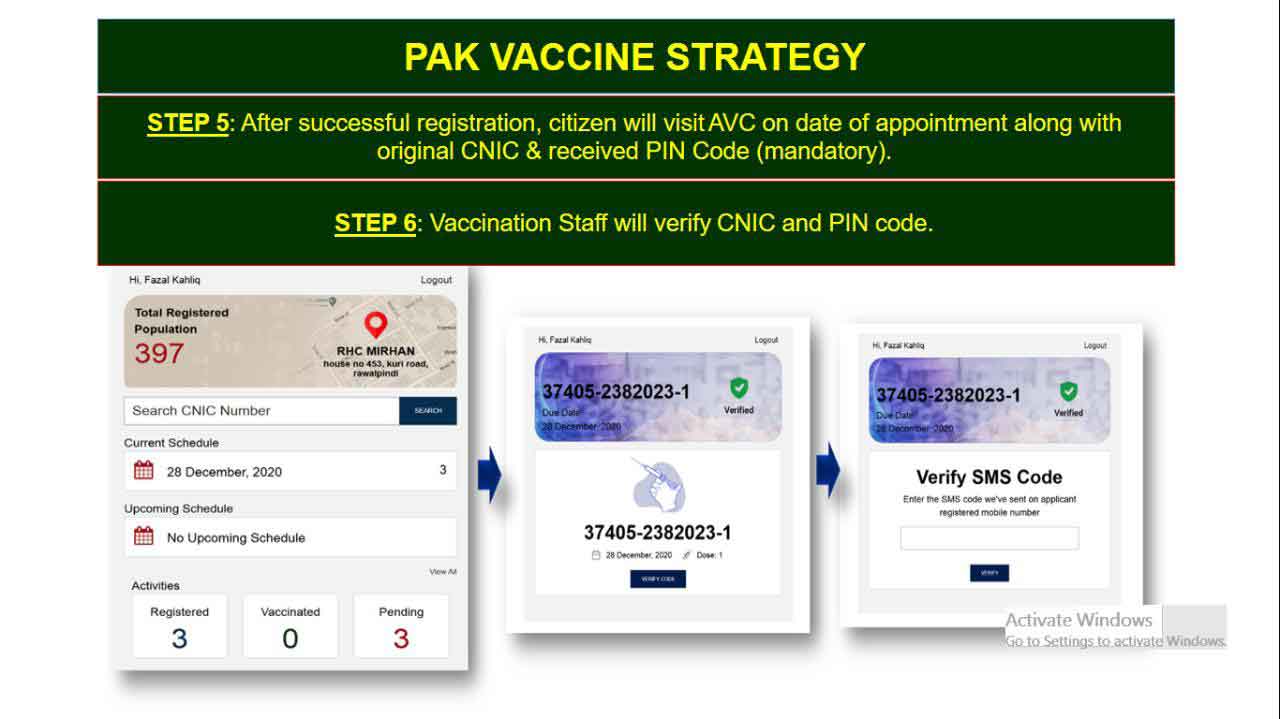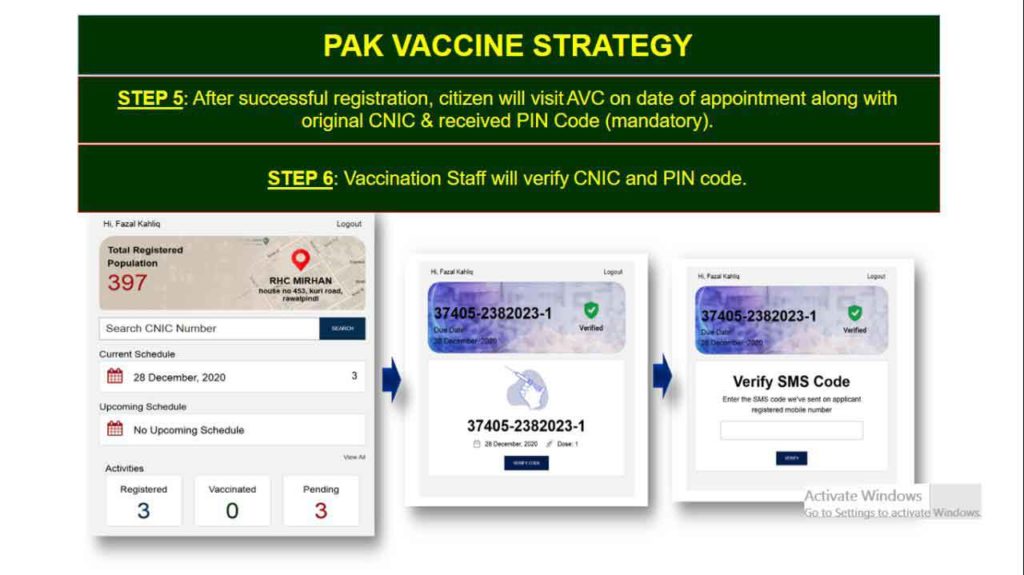 Your CNIC and PIN will be verified by the staff at the vaccination center.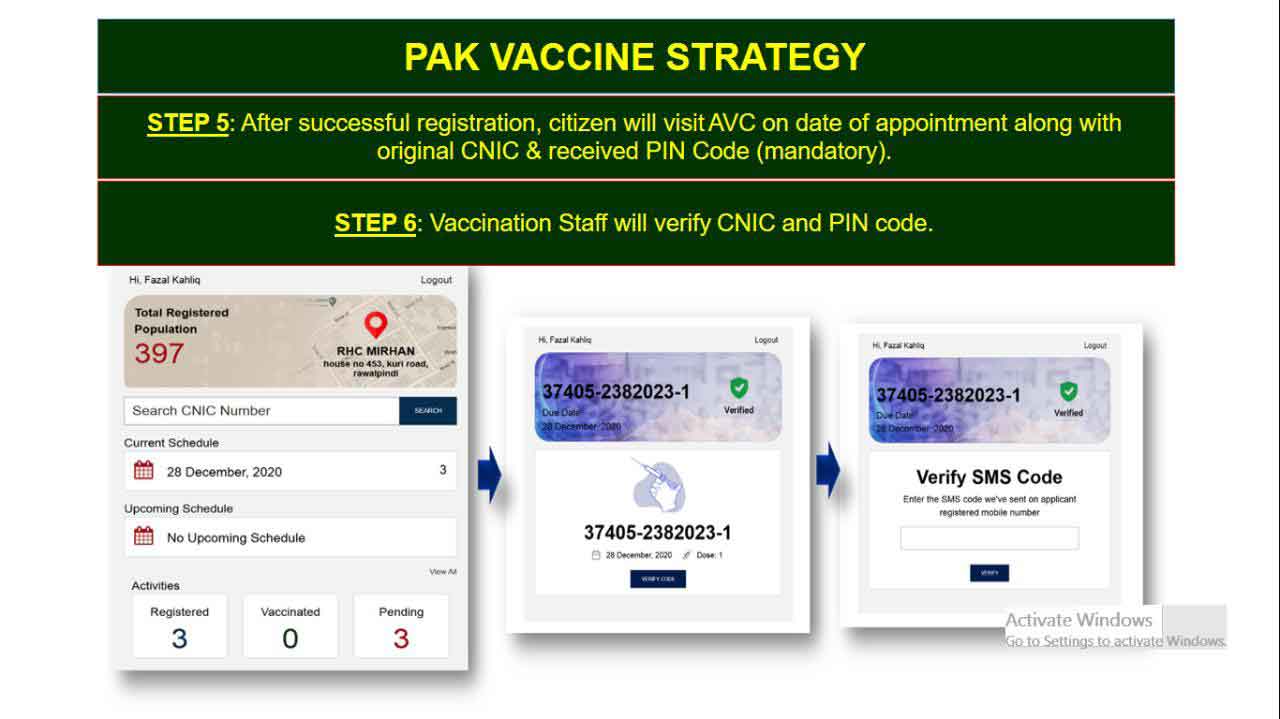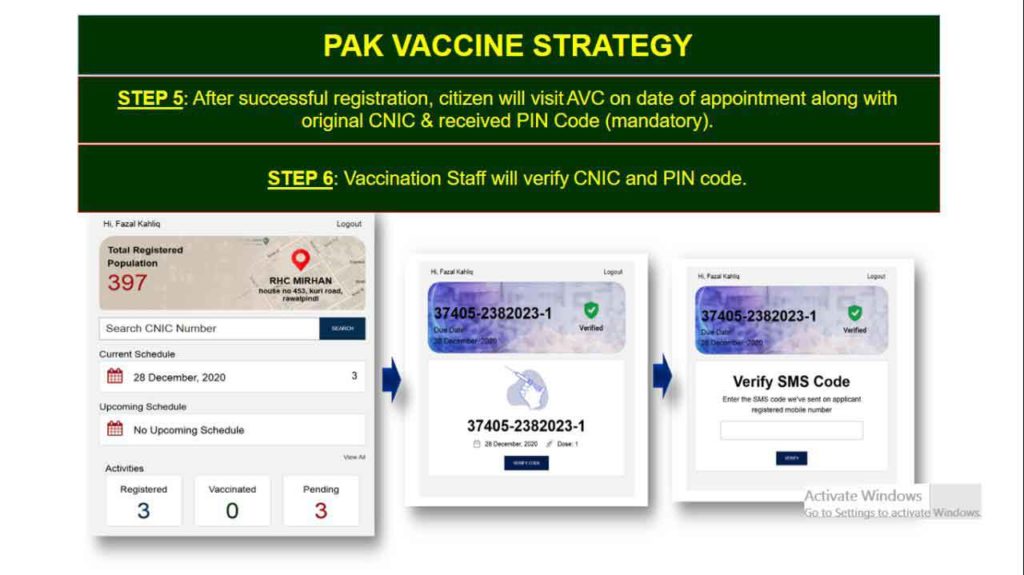 You will have to stay at the AVC 30 minutes post-inoculation to keep any adverse affects in check.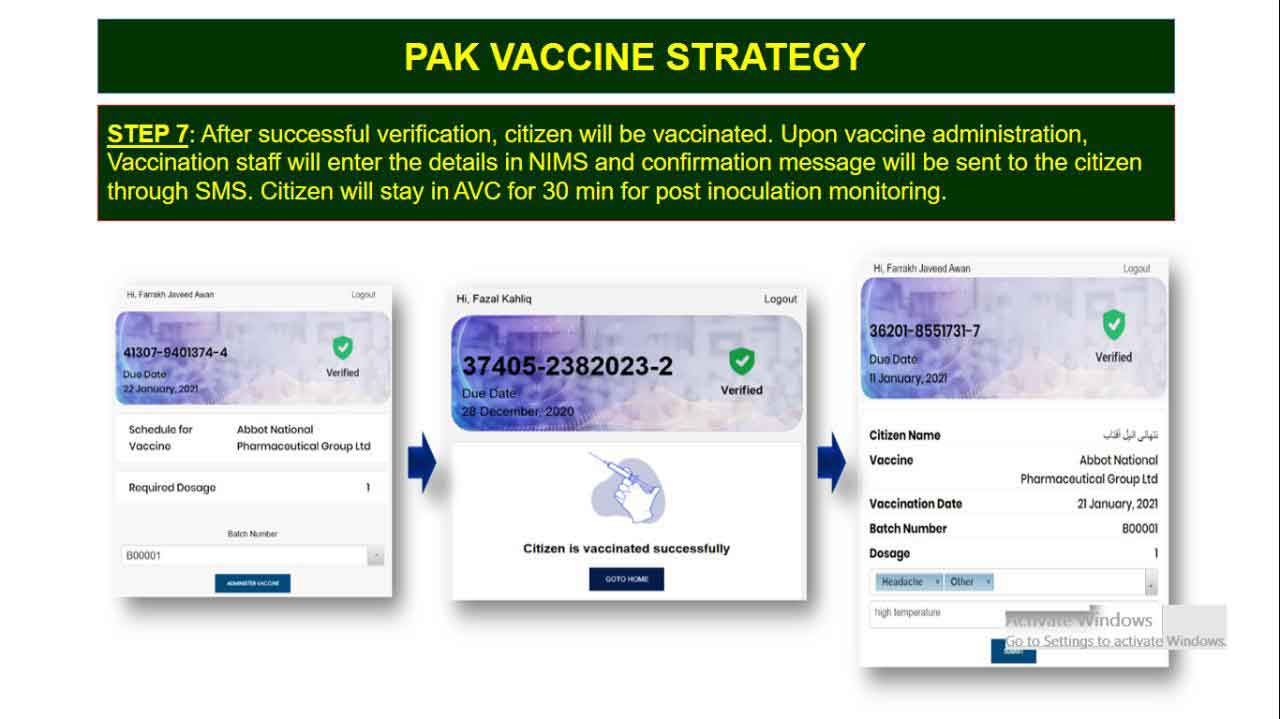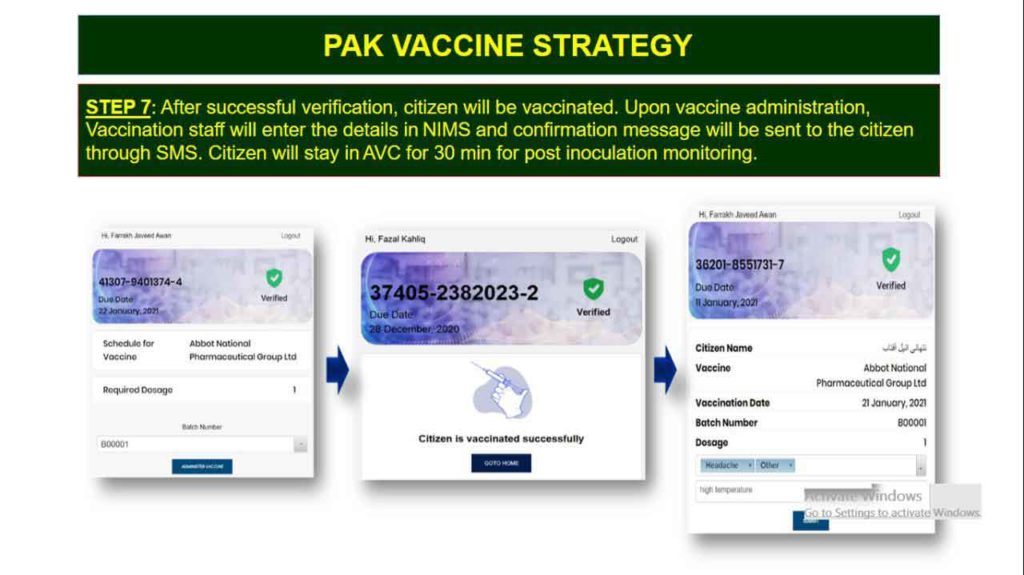 You will receive Covid-19 vaccine after verification. Staff at your appointed center will type in your details at the NIMS portal and you will then receive a confirmation text.