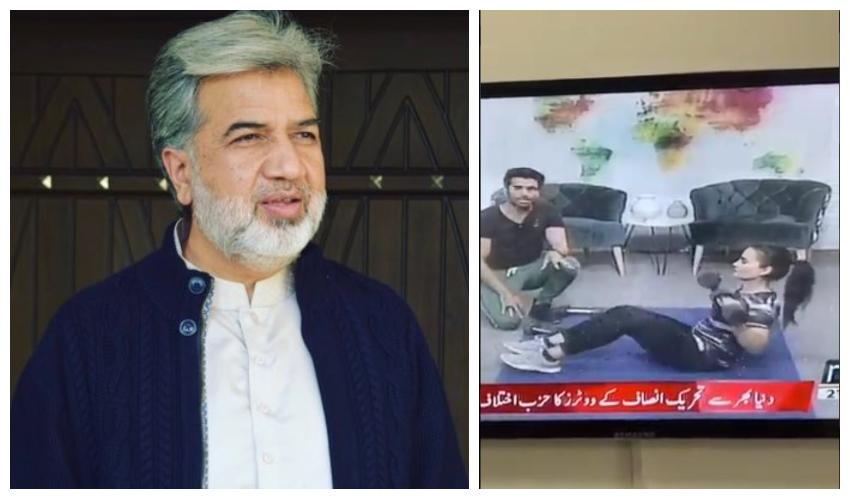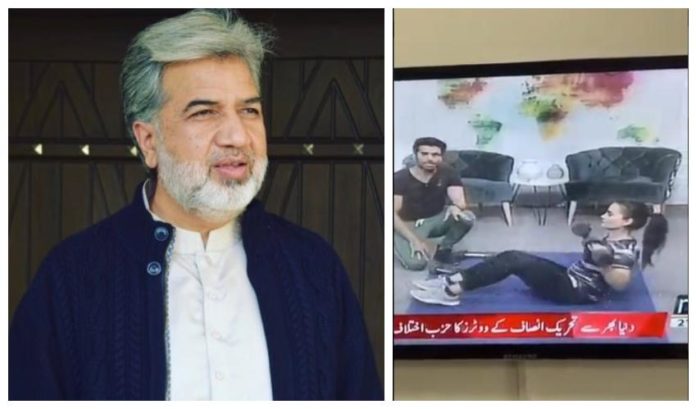 Top journalist Ansar Abbasi took to Twitter to "report" to the Prime Minister, Federal Minister of Information and Broadcasting (IoB) and SAPM on IoB that PTV was teaching women basic workout routines…
Yeah…I'm still scratching my head to make sense out Abbasi's tweet…
As it turns out, I'm not the only one wondering what Ansar Abbasi found inappropriate about a woman on national television wearing gym attire.
Amen to that sister!
Leave it to Abbasi and his lot to criticize the ONE thing that morning shows are doing right!
Hahahahaha! Spot on, babe!
Oh and just btw, if the criticism is directed at the aesthetics then we're totally with you! 😉
And the award for handing over the worst burn goes to – Fawad Chaudhry!
Oh and this is not the first time Abbasi has had an issue with something so trivial.
Remember his sharmindagi over Careem's billboards?
Clearly, the old man does not have a sense of humour…
The troll in me only had one question after Ansar Abbasi got worked up because of Nargis Fakhri's cut-out in the newspaper a few years back:
Tou uncle one-on-one protest karain na Jang Group ke sath! Itna fuhash hai tou tweet kar ke doosroon ka iman kiun kharab kar rahay hain?
Also Read: Khalil-Ur-Rehman Qamar Called Motorway Incident Protesters "Bhaandon Ki Fauj" & Can Someone Please Ban Him?!
So, I'm not sure how to end my rant in words so I'll let this GIF plead my case to Abbasi:
Have something else to add to this story? Share your comments below!