Just when you start to think the world cannot get more bizarre than this, a piece of even more absurd news pops up in your news feed that makes you facepalm really hard.
Read: People Are In Awe Of Dr. Yasmin Rashid For Leading Punjab's COVID Emergency Response While Undergoing Cancer Treatment
One such bizarre incident happened in India's Madhya Pradesh (MP) state.
Where the country is fighting one of the most lethal waves of coronavirus, an Indian couple defied all odds to tie the knot in PPE (personal protective equipment) kits after the groom tested COVID positive.
Read: Priyanka Chopra Leaves Sheheryar Munawar Astounded As She Reveals Her Mother's A Fan Of Him
A video of them taking wedding pheras went viral on social media a few days ago.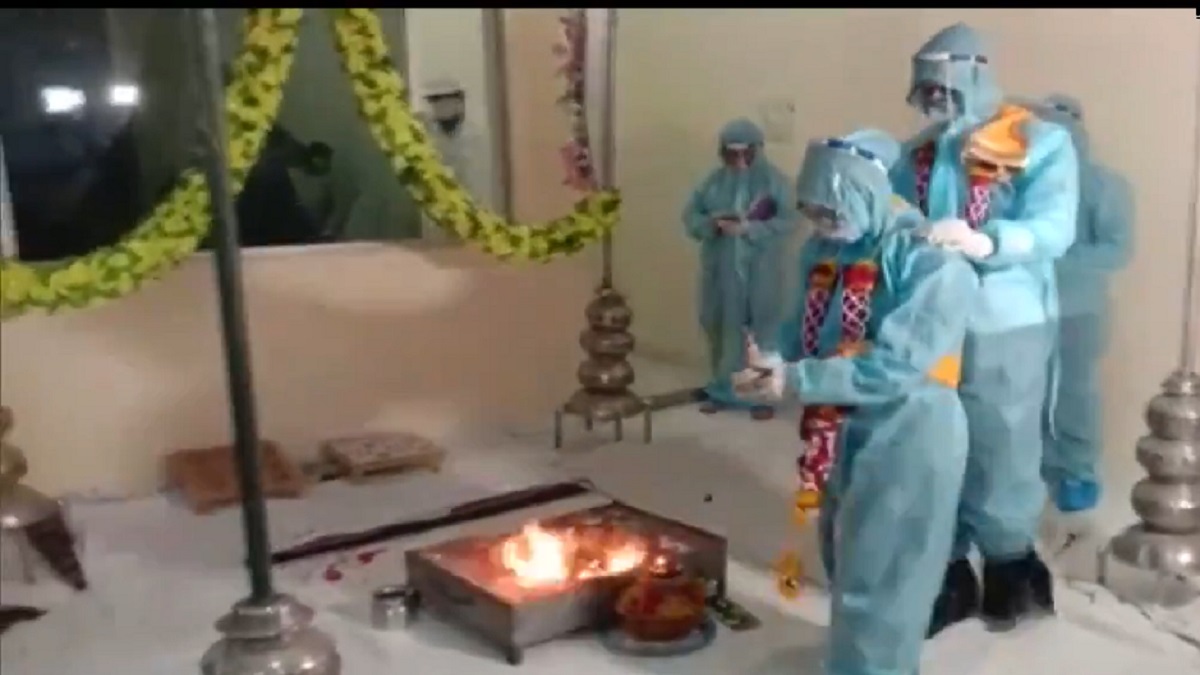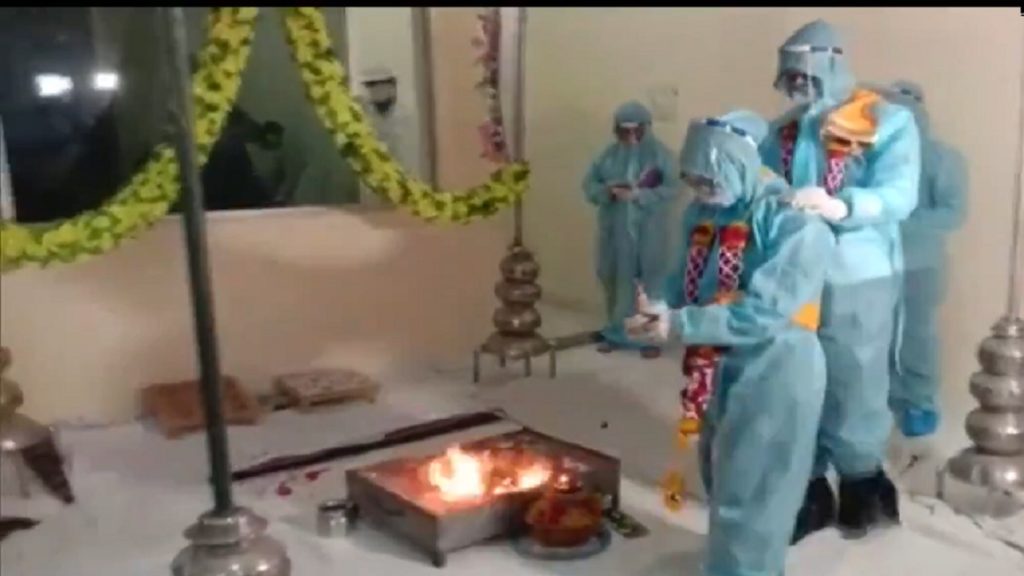 According to reports, the couple was denied permission to get married in such circumstances. However, they made several requests and after much contemplation, the Indian couple solemnized their wedding in PPE kits.
The ceremony took place at a wedding hall in Ratlam, the town of the Indian state of MP. There were 8 more people present at the occasion.
Given the circumstances in which the wedding took place, it won't be wrong to say that this couple took the phrase "for better or for worse" a little too seriously.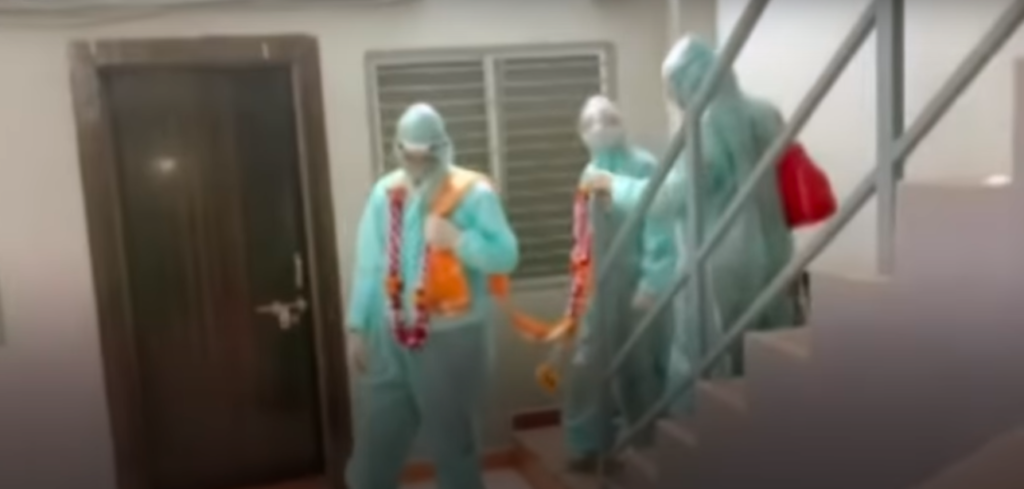 The details suggest an elderly member in the family, who was unwell, wanted to see the two get married. So, they broke all protocols to make this happen — wah!
According to reports, the 28-year-old groom may now face legal action for breaking COVID-19 SOPs. This is concerning because India's official coronavirus death toll has now exceeded 200,000.
Have something else to add to this? Write in the comments.