Pakistan, for the most part of its history, has been on the receiving end of the competition between major world powers. But just as the backyard seems to be cooling off, it seems our waters are heating up.
Increasing competition between China and the US in Asia Pacific has extended to the Indian Ocean region. Resultantly, the third largest of the world's oceanic divisions, which for centuries has served as a zone of peace is now transforming into a zone of conflict.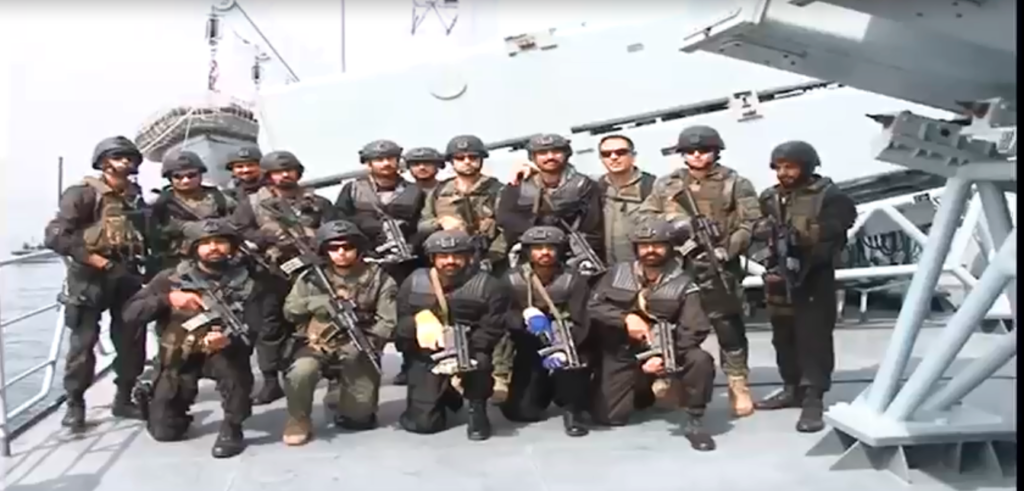 Also Read: AMAN Exercise: A Feather In Pakistan's Cap For Regional Integration
Of particular concern for Pakistan is the Indian ambition to dominate the Indo-Pacific theater in a cold war bloc-styled competition. This is, of course is not without American approval.
A recently declassified Indo-Pacific strategy framework chalks out an elaborate American plan to prop-up India to contain rising China. India, which historically prided itself as "strategically autonomous," has become the most important pawn of American grand chess in Asia. However, whether the newly elected American president will continue to patronize India in Trumpian manner is yet to be seen.   
As the clash of titans unfolds in the Indian Ocean, Pakistan is confronted with hard choices: take sides or serve as a bridge. The country, it seems is inclined to opt for the second option. Pakistan is trying to establish a niche for itself as a bridge between rivals to work together on issues that threaten collective security of Indian Ocean littoral states.
Pakistan's commitment to collaborative security on land and in the seas is not new.
In 1959, President Ayub Khan proposed a joint defense pact with India, on the condition that Kashmir and other bilateral issues be resolved between both the countries. Historian S.M. Burke even recounts earlier instances, when Pakistani leaders including Chaudhry Muhammad Ali and Liaquat Ali Khan also made similar offers for no-war declaration with India as early as 1950.
In maritime domain, Pakistan has always participated actively in the international maritime coalitions against maritime security threats in the Indian Ocean region.
Pakistan was among the early members of the US-led Combined Maritime Forces operating in Indian Ocean region and has commanded Combined Taskforce 150 for 11 times and Combined Taskforce 151 for 9 times since inception. Apart from this, Pakistan also initiated Regional Maritime Security Patrols (RMSP) initiative in 2018 to carry out patrols against maritime threats in the Arabian Sea and Gulf of Aden region.
With its newly found blue economy focus, Pakistan intends to keep its coast and territorial waters safe from spill-over effects of the competition between major world powers. Pakistan's drive to tap into the potential of oceans is driven by the human security paradigm, where economy and cooperation take precedent over high politics.
At the forefront of this effort is Pakistan Navy. Through cooperative undertakings, the PN is creating avenues for competing powers to fight against crime and terrorism in the Indian Ocean.
In 2007, the PN took an initiative of holding biennial Multinational Exercise AMAN to demonstrate Pakistan's commitment to peace and contribute towards regional maritime security against asymmetric threats. Since then, this exercise has become a major international Naval event, which is evident from the growing number of participant countries.
The 6th AMAN exercise conducted in Feb 2019 was attended by 46 countries including the US, China, Australia, UK, Italy, Turkey Malaysia, Sri Lanka to name a few.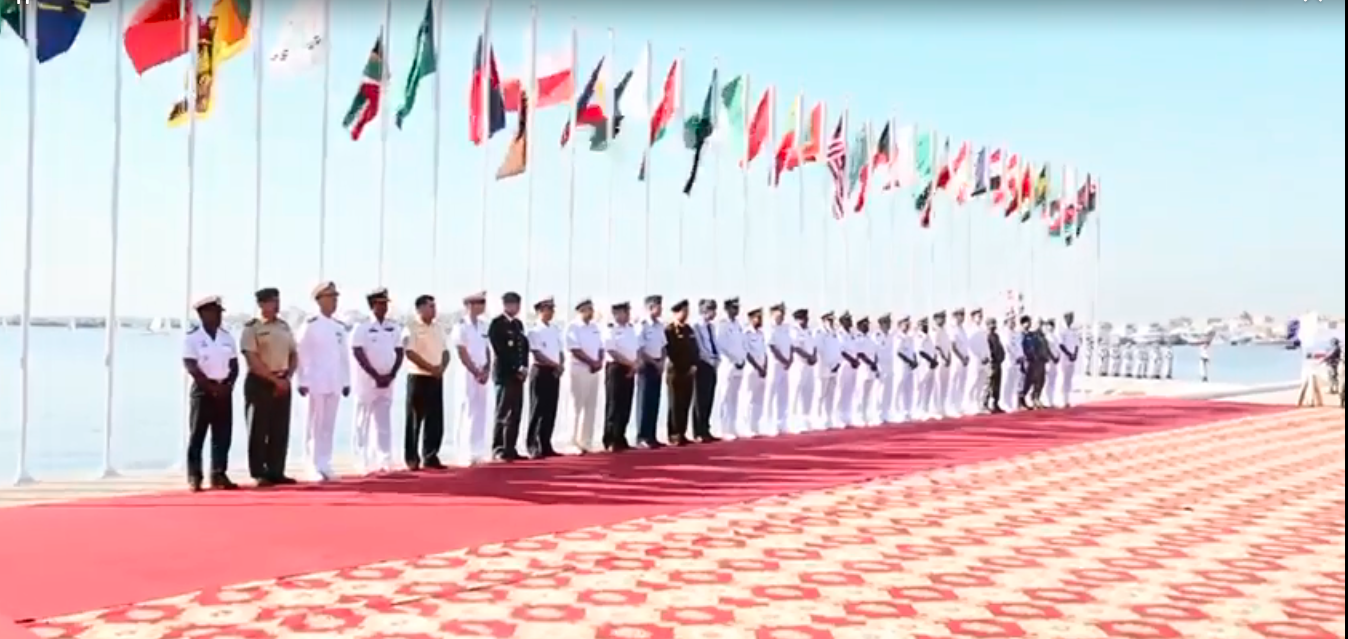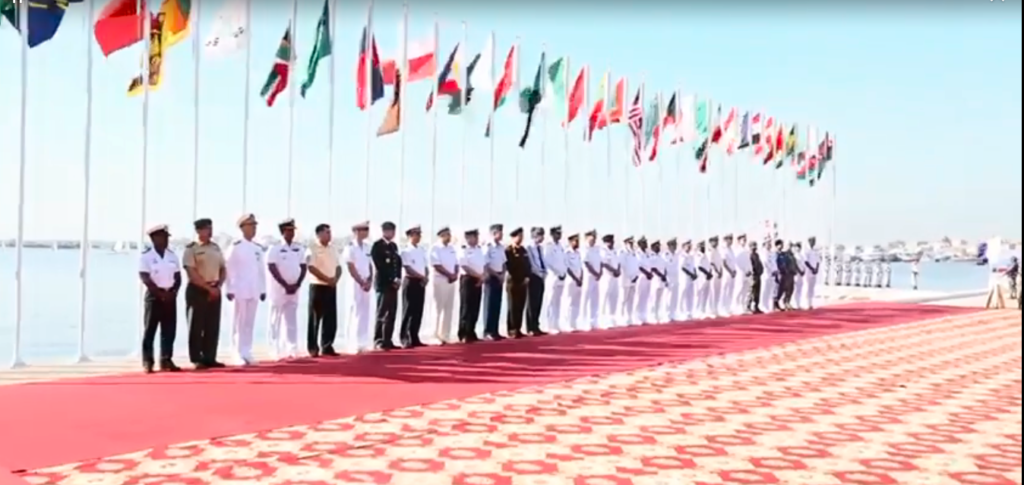 This year in February Pakistan is hosting 7th Multinational Aman Exercise to promote peace and cooperation against non-traditional maritime security threats in the region. The exercise will bring together various regional and extra-regional countries on one platform.
Naval forces from 45 countries, including the US, UK, China, Japan, Turkey, Philippines, Malaysia, Sri Lanka, and Indonesia have confirmed participation.
In a major symbolic development, Russia, for the first time has agreed to join AMAN 2021 drills. This will not only serve as a milestone in Russia-Pakistan relations but also offer an opportunity for rivals from East and the West to prepare against real threats instead of the imagined ones. The last time Russian and NATO naval forces took part in a joint exercise was at the Bold Monarch 2011, off the coast of Spain.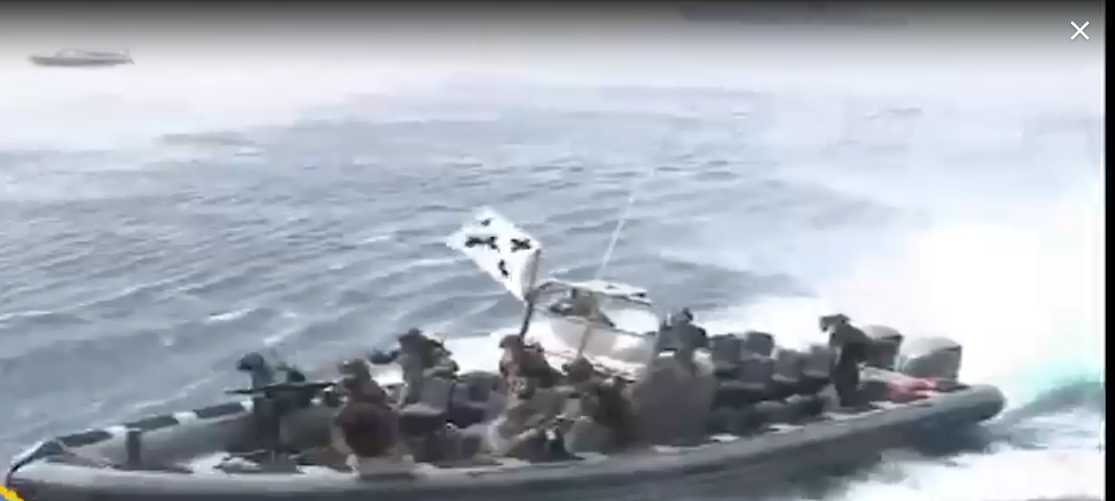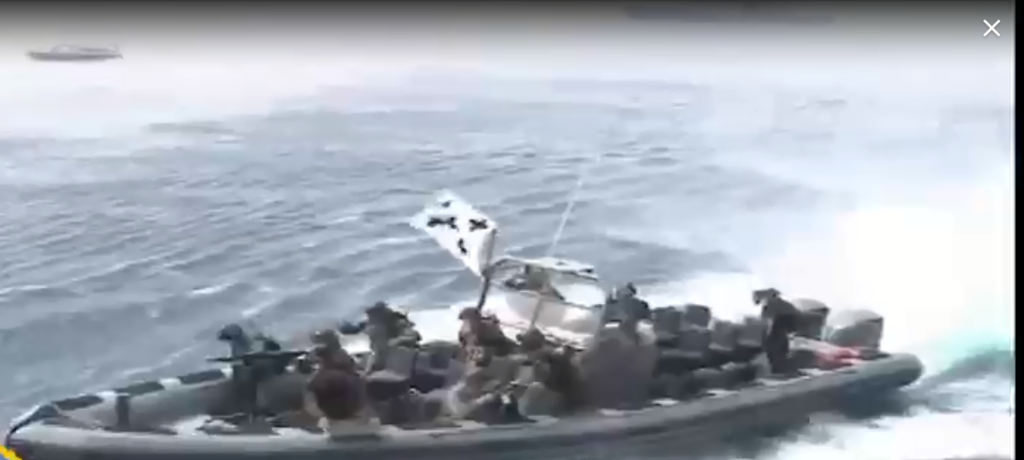 A multi-national naval exercise with a mission to contain terrorism and crimes in the seas underscores Pakistan's maritime vision for cooperative security and shared gains. This is aimed at reinvigorating collaborative multilateralism at a time when India attempts to increasingly polarize the region on basis of bloc politics.