Romanian electro-pop sensation Adrian Sina, better known as Akcent sported a Pakistani kurta at a European Music Festival. He even shared a picture of it on his socials, saying how he is starting new fashion trends with his "beautiful Pakistani kurta."
Well, Sina might only be making a style statement at the YouTube music event with his kurta, we know it quite well that he admires Pakistan and Pakistani culture a bit too much. This is not the first time that Akcent has made headlines for doing something Pakistani.
Read more: Pakistan Army: Lieutenant General Asif Ghafoor Congratulated From Around The World
Adrian Sina Enjoys 'Fantastic Tea'
It's not like his love for Pakistan is one-sided, he has quite a fanbase here. Not just that he often gets invited for concerts here in Pakistan. Once in 2019, when lead singer of the popular band Akcent was in the country for a concert, he met with then DG ISPR Asif Ghafoor and shared how he loved the 'fantastic tea' in Pakistan. This went to show updated he was with the country's inside jokes.
And Celebrates Sindh Culture Day
Sharing his love for the culture, Akcent wished his Pakistani fans a "Happy Sindh Culture Day" by posting a picture from once of his concerts where he was seen rocking that Sindhi Ajrak.
He Even Hoped To Collaborate With Ayesha Omar
During a live Instagram session with a local outlet, Akcent expressed his desire to work with actor-model-singer, Ayesha Omar. He said he didn't know much about local actors but Omar is one he would like to collaborate with.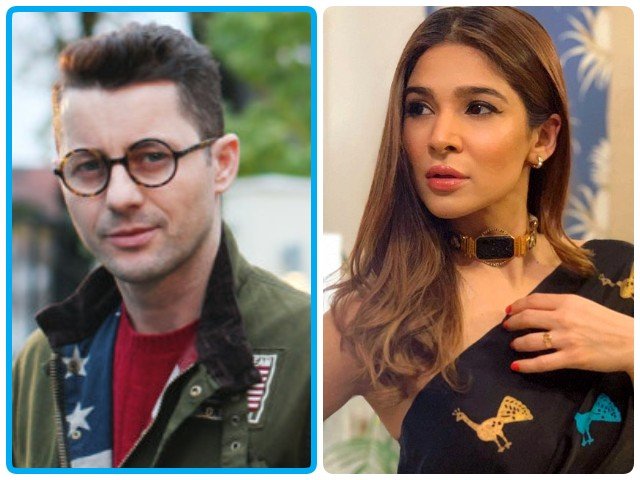 The Laage Re Nain singer responded to Akcent's comments and said she is beyond thrilled to learn this.
Some More Proof
His love for our country is no secret. His Twitter feed is full of moments from visits to Pakistan and his concerts here. As the lockdown was imposed across the globe after the onset of the pandemic, Akcent even shared how much he missed our country and also hoped to come see us again.
I miss u Pakistan, hope to see u soon again! #AKCENTLIVE #KAMELIA #pushpush https://t.co/amdOakV5wH

— Akcent (@akcentofficial) March 21, 2019
Did you like the Pakistani Kurta that Akcent wore at the music event? Let us know in the comments.