The survivor of the Army Public School (APS) attack in Peshawar, Ahmad Nawaz took to his Instagram handle to announce that he has been elected to the governing body – standing Committee of Oxford Union in the University of Oxford.
Also read: This Would You Rather Quiz Will Reveal The Season That Describes You Most
"Alhamdulillah I'm very excited to share that I have been elected to the Governing body – Standing Committee of Oxford Union in the @oxford_uni," wrote the 20-year-old.
"It's an honor being part of one of the biggest platforms in the world!" Nawaz concluded, sharing his brilliant achievement with the world.
It's been six years to the fateful day when Nawaz was shot in his arm by a Taliban gunman during a terrorist attack at his school in Pakistan. He was 14 at that time. His younger brother, Haris Nawaz, however, unfortunately, was one of the 150 students and teachers massacred by the Taliban gunmen. Ahmad was saved from their wrath as he pretended to be dead.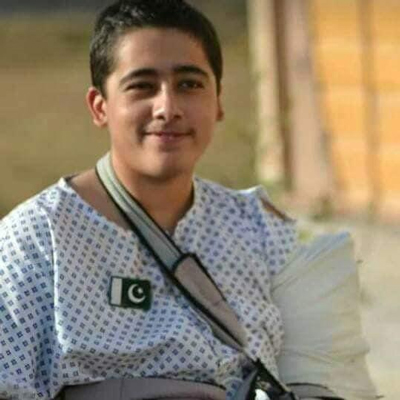 After he was shot in the arm, the young adult was airlifted to Birmingham, the UK to get his wounds treated. He stayed there ever since with his family and earned a place at the Oxford University due to his school grades in 2020.
Also Read: It's March Again, & It Has Been Darn Difficult For Netizens To Process It
The now education activist after getting into Oxford expressed that he proved the terrorists wrong by getting an education, as this is exactly what they were stopping the APS students from.
It hasn't even been a year since Ahmad Nawaz made it to Oxford and is already elected as a member of the governing body at Oxford Union. This is another brilliant feat in itself and his father isn't someone to shy away from cheering on for him. Mr. Muhammad Nawaz Khan took to his Twitter to congratulate his son on this tremendous achievement.
"Alhamdulillah my son @Ahmadnawazaps won the election and selected a member of Governing and Standing Committee of Oxford Union in the Oxford University @UniofOxford," celebrated Mr. Khan.
Have something else to add to this story? Write in the comments below.