Female players from the Afghan junior national football team have sought asylum in Pakistan as the government granted 32 players and their families temporary visas on a humanitarian basis.
Read: #DoNotTouchMyClothes: Afghan Women Start An Online Campaign To Protest Taliban's Burqa Order
Around 115 people have arrived in Lahore after crossing the Torkham border as the Pakistan government granted them urgent visas. The football team told Independent Urdu in an interview that they were thankful to Imran Khan and Pakistan for their kind gesture.
They were greeted with respect and officials handed them garlands as they reached the Federation's office in Lahore on Wednesday.
Federal Minister for Information and Broadcasting, Fawad Chaudhry also welcomed the football team to Pakistan. "We welcome Afghanistan women football team, they arrived at Torkham Border from Afghanistan," he wrote on Twitter. "They were received by Nouman Nadeem of Pakistan Football Federation (PFF).
We welcome Afghanistan Women football team they arrived at Torkham Border from Afghanistan,The players were in possession of valid Afg Passport, pak visa, They were received by Nouman Nadeem of PFF

— Ch Fawad Hussain (@fawadchaudhry) September 14, 2021
Read: Half-baked Indian Propaganda About Pakistan In Afghanistan Reeks Of Kam Chori
Assistant Commissioner, Akbar Iftikhar shared the details about the team and their family members with local media. He explained that the group was allowed entry into Pakistan via land route after the documents of all members were verified. The football team had requested PM Khan to make arrangements for all players and their families. Moreover, they had also requested to grant them temporary asylum visas for all concerned.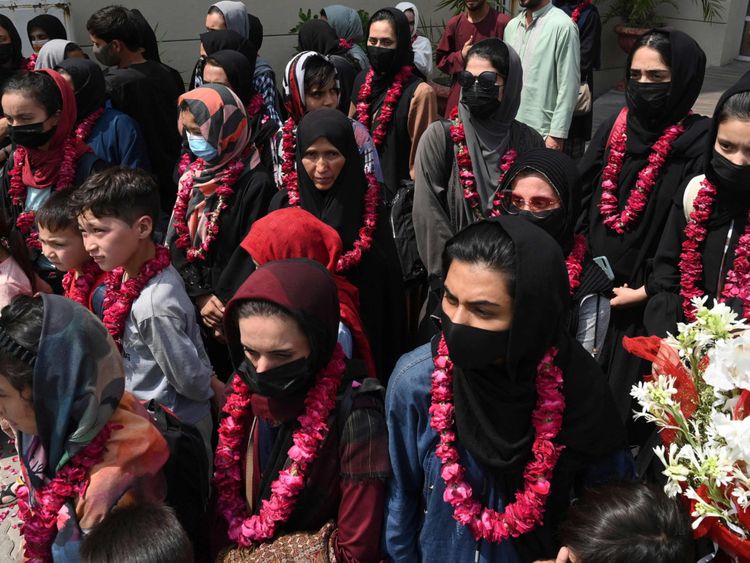 The Afghan football team will stay in Pakistan under tight security before it seeks asylum in other countries, Umar Zia, a senior Pakistan Football Federation official, told Reuters.
Have something else to add? Share in the comments.