This Tuesday, a clip of a kid around five years of age, driving a Toyota Land Cruiser on the roads of Multan went viral on the internet. The video was shot by a passenger on a motorbike.
Read more: These Kids Ordered A Drone From Daraz & Their Unboxing Video Will Break Your Heart
What's come as a shock is how on Earth did he manage to reach the peddles while looking on the road? The video shows that he's standing in order to manage the arduous task. However, apparently, he's doing it with ease, which makes it all the more dubious. What makes it weirder is that he was driving on Bosan road in Multan. A news report revealed that it is one of the busiest roads of the city and has plenty of security checkpoints. Despite all of that the kid managed to drive across without being noticed.
Read more: Escaping Lover's Family, Indian Boy Runs For Cover Into Pakistan
According to reports, the city traffic police is on the lookout of the vehicle by using the CCTV footage. They also revealed that action will be taken against the SUV owner for endangering many lives.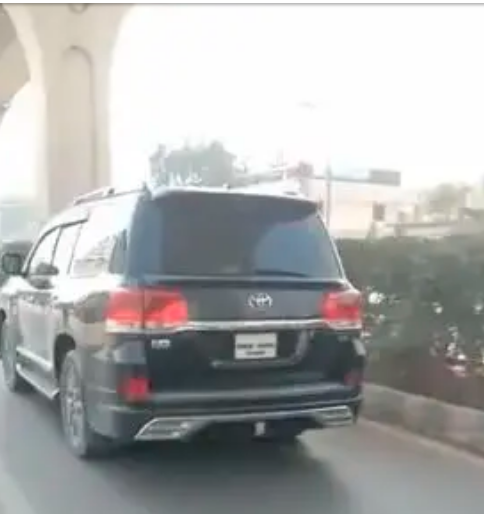 However, this is not the first time that something like this has happened in this country. Pakistanis are obsessed with making their kids drive as young as possible, which is nothing to be proud of! Almost every Pakistani must have encountered a juvenile out on the streets, driving like a free-bird without any remorse.
How can we possibly curtail this? Suggest in the comments.