February is a month of love and compassion and other similar contagious diseases. From the 1st of February, you'll start seeing posts about Valentines Day and how it's the most romantic day of the year. Since you've opened this article, I'm assuming that, like me, nobody loves you except your mom.
So, to get you safely through this epidemic, here is a list of 5 things you can do this Valentines Day!
Read: 12 Tips To Stop Thinking About Your Crush All The Time
1. Keep stones in your pocket
If these couples engaging in PDA cringe the crap out of you then the best solution is to keep some stones in your pocket. Whenever you see such a pair, just yell haraaaam and throw a few rocks at them, preferably the dude. You can also use hawaii chappal tactic for this purpose. Just make sure you run away after this act of cleansing.
Read: Dear Pakistani Boys, Here Are The 3 Things That You Must Do Before Proposing A Girl!
2. Go full Maya Khan on them
We all remember when the morning show host, Maya Khan, raided the parks of Karachi and hunted down the couples who were on a date.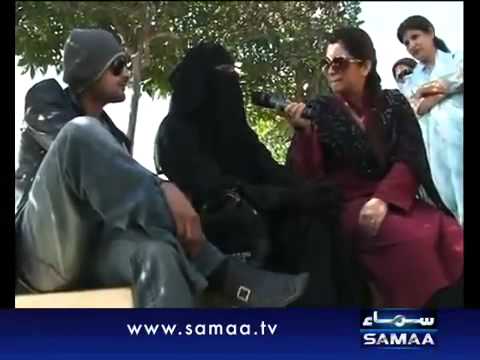 First of all, if you're going out with someone who takes you to a public park then you're a national tragedy and deserve to be on a TV. So, keeping that in mind, just grab a camera, a few friends and just start randomly interrogating them.
Trust me, the look on their faces will be worth the chappairs that'll follow.
Read: 10 Moments That You Can Relate To Only If You're In A Long Distance Relationship
3. Watch "My bloody valentine"
If you decide to act like a rational citizen and leave these couples as they be then just chill while watching a romantic Valentines movie. Watching all those love birds, succumb to a brutal and painful death, just because of their intimacy is a sight to behold. Maybe that movie will relieve you of all the loneliness in your life.
Read: 5 Bollywood Perceptions About Love That Pakistanis Must Discard!
4. Read an insightful book
Well, you gotta read something you can relate to. Losing yourself into the depths of the literary ocean and coming out as an entirely new person is an amazing journey anyone can take on. But that's not gonna happen for you, so just better stick to the above chapter.
Take quiz: Take This Quiz To Find Out If Your Crush Likes You Back!
5. Cry yourself to sleep
Trust me when I say this, you'll never have a more peaceful sleep than the one you get after a heavy chapter of crying. Dozing off after emptying out your tear cannons, man that s**t hits different. It's the most fundamental part of the Valentines day for people like us.
So, make sure you end your special day on a high note.
I hope you that you have a perfect Valentine's day!