I JUST finished watching the Mere Paas Tum Ho finale and here's EVERY thought that crossed my mind in those 80 minutes!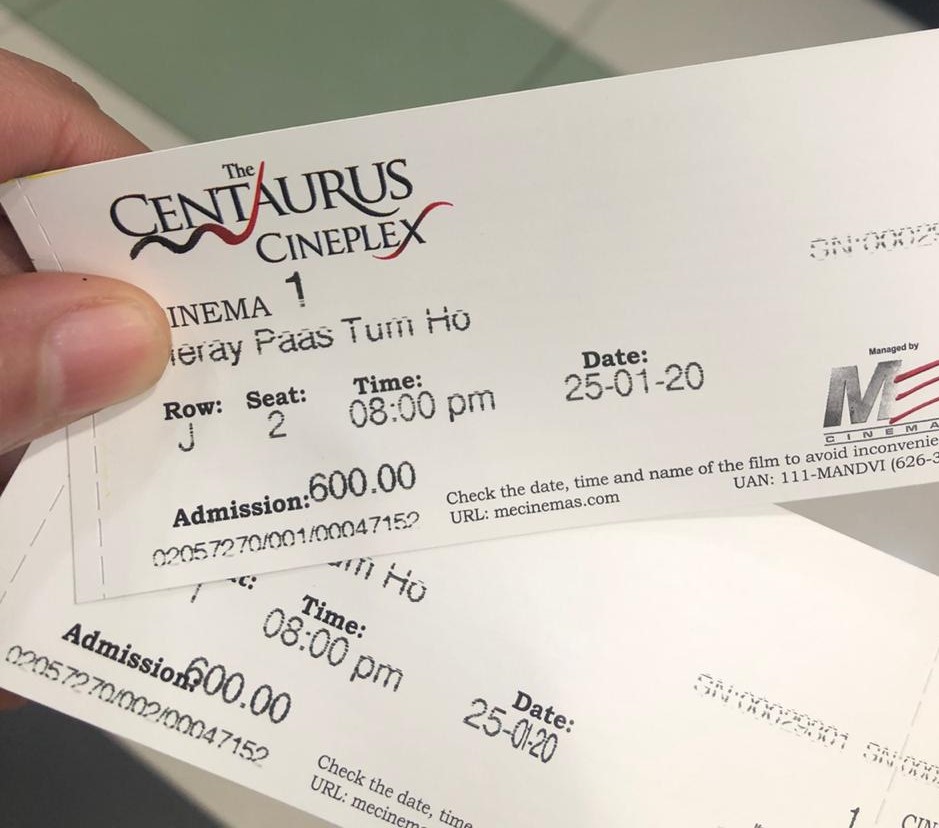 Alright it's happening!
2. This whole flashback is heartbreaking…
3. Ummm…they're taking the flashback bit very seriously. So…okay…this will last a lifetime…
4. Ok it's been 10 mins; when will the flashback end? Get to the good stuff guys!
5. Alright good, so they're jumping episodes quickly in the recap now.
Read: Humayun Saeed Tells Bolo Jawan How It Felt To Watch 'Mere Paas Tum Ho' With Adnan Siddiqui
6. (After re-watching the scene where Rumi proposed Hania on his dad's behalf): No one ever spoke about the blatant emotional abuse ALL the adults subjected poor Rumi to…someone should've called that out.
7. "Jis ne itni shiddat se muhabbat ki ho kia aus par dobara mohabbat karna jaiz bhi hota hai?" Wah! Kia dialogue tha!
8. Acha good! The recap is finally over!
9. No, wait, false alarm…it's still the recap.
10. Ok now it's over for good! Phew!
11. This whole Monty making Mehwish his sister was a bit much.
12. Awwwwwww…Danish just wiped a tear! He might just forgive Mehwish after all!
13. (Danish and his stockbroker friend discussing life and love by the seaside): Karachi walaoon ko samundar zarur dekhana hota hai!
14. Monty scored a wife waaaaay out of his league and she's making daal ke halway for him. Arrange marriage ke kamal!
15. Whaaaaat?! He's going to meet Mehwish?!
16. (After Rumi told Danish to not worry about him): Rumi beta, aapky baray mein koi nahi sochta, have you not figured out that your parents don't care about you?
17. She's so incredibly happy…what twist does fate have in store for Mehwish and Danish now… 😒
18. O beta stop reminding Danish about Hania teacher! Whose side are you on any way?!
19. O shoot! The wave…it seems like a final goodbye wave…this is causing me anxiety!
20. (After Hania asks Rumi to get her ring back): Very sasti baat!
21. Sawera Nadeem is 💓
22. O layh! Shehwar Ahmed, what do you mean, "Aisi aurat?!" Khud tu bara deendaar!"
23. They've finally come face to face! Danish and Mehwish! Allah!
24. O yaar! Yeh teacher Hania ko footage deni bund karo! 🤦‍♀
25. Ummm…Mehwish, Shewar wala episode tou discuss ho ga na, behan. Yeh "Please Danish," kia baat hui.
26. The patties she served him look visibly stale.
27. Ummm…she's crying alone on the balcony. Has he left?!
28. Oh, okay he's still there.
29. He finally broke down! The heartbreak is real…
30. Ummm…Danish…newsflash(!): murder definitely is a bigger crime. I mean…what chuus?
31. Is he having a f**king heart attack?! NO!
32. Mehwish, just ignore what he's saying and for the love of God hold him!
33. Dude, no..please don't die!
34. Woman! You need to call a doctor! That's basic when a person is clutching his f**king heart!
35. Has he passed out or passed away?! 🤭😱
36. Oh! He opened his eyes! Let him live! You f**king monsters LET HIM LIVE!
37. If you kill him, at least don't kill him in front of the child! That's plain wrong.
38. This is really not fair…
39. Danish mere bhai, zara side pey ho kar maro. You'll traumatize your child for life. Don't be such a narcissist!
40. Okay that's quite a stretch. His heart has stopped but he's talking without much effort!
41. Yeh hospital hai ya dispensary?
42. They've killed him. The F****RS KILLED DANISH!
43. As usual no one gives a flying F about Rumi. Self-obsessed, manhoos waaldain!
44. Alright so it's over and I have a hundred and ten questions! KOI HAI JO JAWAB DEY?!
Do you share these thoughts on the Mere Paas Tum Ho finale? Share your take in the comments below!